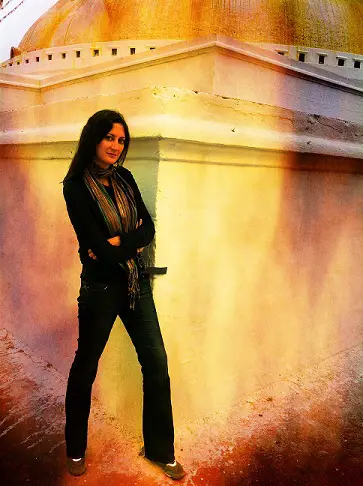 The League of Expat Writers kick started the New Year with a post by author Anna Nicholas about Christmas celebrations in Spain. 
In December, the Over-Thinking Expat (aka Kimberly) shared with LEW a story about how becoming an expat has made her emotionally resilient.  Today, Kimberly returns to share her story about life as an expat in Abu Dhabi.
---
I stepped outside the Abu Dhabi airport and slammed into a wall of heat and humidity that sucked the air from my lungs and stopped me in my tracks.
The glasses I'd donned after my retina scan immediately fogged, but I could hear the grunts and exclamations of travelers around me as their own vision and camera lenses blurred and their bodies reeled at the impact of the sudden temperature change. Years of steamy Atlanta summers had failed to prepare me for what felt like the inside of a boiling pressure cooker.
My possessions at that moment consisted of 2 suitcases (one of teaching supplies), a two-year job contract, and my passport.
Just one month before, I couldn't even have pointed out the UAE on a globe. Before accepting this teaching job, all I knew about Abu Dhabi was that it was somewhere near Saudi Arabia and that Garfield used to sing about it. My expectations for the next two years were equally vague. I didn't know what grade or city I would teach in, or even where I was going to sleep that night. I just knew I had signed up for an experience I hoped would be challenging, eye-opening, and a break from my normal routine. I wiped my glasses and followed the herd of other teachers onto our waiting coach. The next twenty minutes were spent circling the airport killing time while our host made urgent phone calls, as the hotel that was to be our home for the next few weeks had not yet been revealed to her. However, we eventually arrived at a five star hotel, handed over our passports for processing, and slept with high hopes for our future job in an exciting new place.
Those first hours in the UAE contained lessons for much of my time here.
Information is revealed slowly or not at all. Little is confirmed until the last possible minute, so much of life comes as a surprise. Things rarely go as planned, mostly because I have little knowledge of or control of the plans, but the end result is at best positive, or at worst, entertaining in hindsight.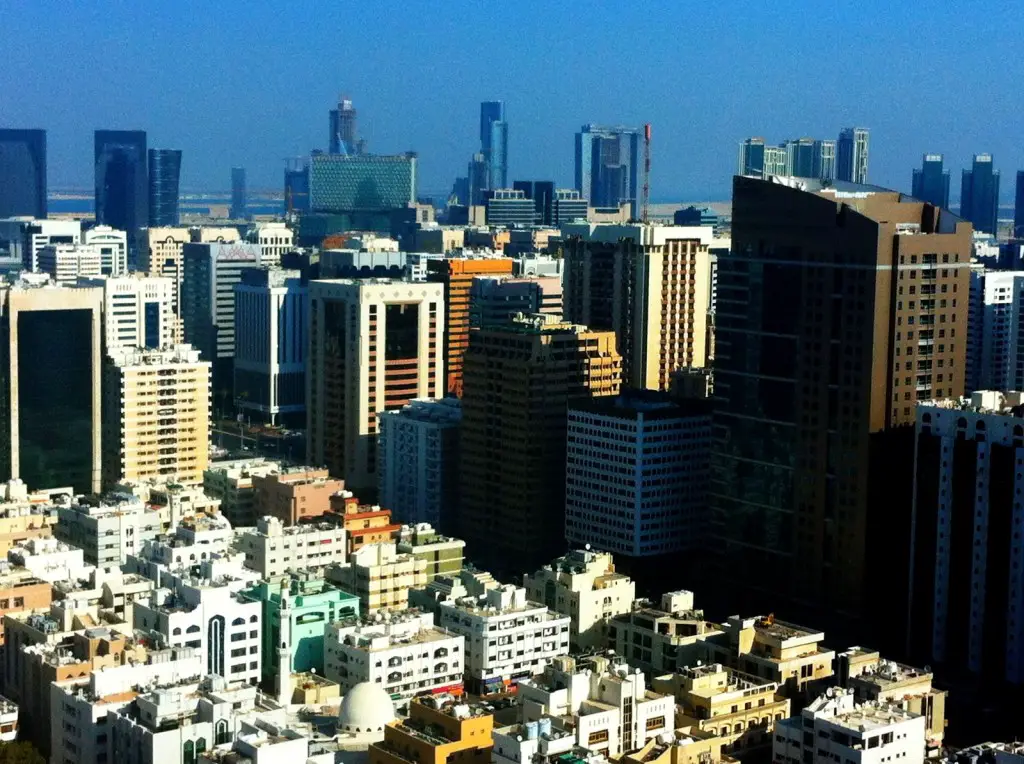 Most of my assumptions and stereotypes about life in the Middle East were turned on their head shortly after arrival.
Some of the strongest, most opinionated women I've met speak powerfully and effectively from behind a veil. Not only do Emirati women drive, but they are strongly encouraged towards high achievement in their education, careers, as well as familial duties. The streets of this Islamic Gulf country echo with the call to prayer five times daily, and many cultural practises and traditions reflect a deep and inspiring spirituality. Abu Dhabi houses the most beautiful and breathtaking mosque I've ever seen. However, a glimpse into certain districts and nightclubs display a surprising prevalence of prostitution and hedonism existing in opposition to, yet somehow embedded within this conservative culture.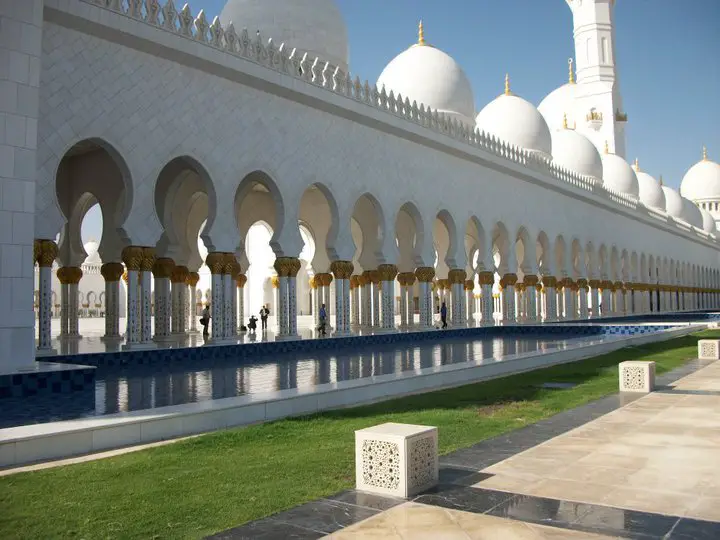 The UAE is a fascinating study in contrast.
Here exists both extreme poverty and wealth most of us couldn't imagine. Many citizens and expats live assisted by a household staff and amass luxury items by the dozens. You can visit the world's tallest building and witness the daily construction of innovative and opulent architecture. However, these buildings were built by expatriate laborers who are paid slave wages and housed in slum-like conditions, even in this country of vast wealth. I present these contrasts as neither praise nor criticism for the country that has treated me very well for the past two and a half years. Instead, I encourage you to take the time to do your own research, or even visit this country that has made an incredible journey in its short 41 years as a nation.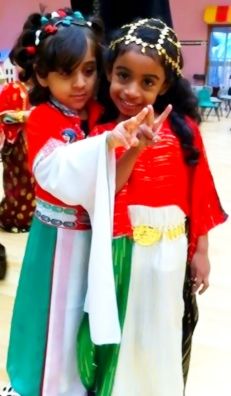 Dealing with the daily eccentricities, joys and frustrations of a different culture is much easier with the help of good friends, and the UAE has brought incredible people into my life. My first friends were my fellow teachers, all hired here as part of a movement towards bilingual education. In practise, this meant that classes of 20-25 Arabic-speaking children were suddenly presented with a teacher who basically stood before them holding pictures and making sounds they couldn't understand. If you've seen or read any Peanuts cartoons and are familiar with Snoopy's teacher, that was us. A brand new educational policy and hours a day of, "Wah wah wah wah wah," meant weeks of confusion, chaos, and tears (and I'm not just referring to the students.) That bonds teachers together pretty quickly, and a few months of experience and team work made the work day easier, and children are not only learning, but love their guest teachers. We are also partnered with local Emirati teachers, who provided us not only with linguistic and moral support, but also with access to this remarkable host culture. Incredible friendships will always be the greatest blessing of my life here.
 80% of  the population are expats
Another great aspect of life here is the unique fact that eighty per cent of the UAE's population consists of expats. I have never lived anywhere where I have had the privilege of meeting so many people from so many cultures on a daily basis. Where else would a normal dinner outing include friends from the US, Canada, Pakistan, Lebanon and Japan? Don't even get me started on what such a diverse population means for food options. In the mood for Lebanese? South Indian vegetarian? Afghani? Italian? Done. Want to cook yourself? I can find most items I need, plus about 90% of those little goodies I miss from home, if I know where to look. The UAE is a food lover's dream.
A nomad at heart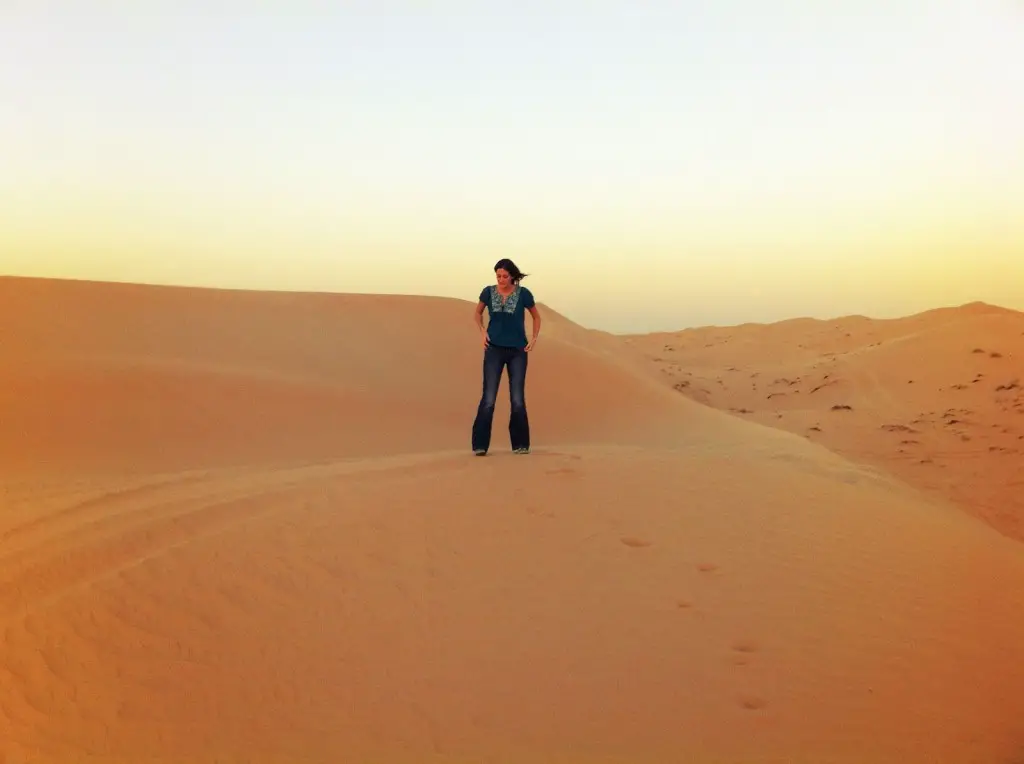 Like the Bedouins of the desert, I have a nomadic heart. I don't where my next move will take me. The UAE's location smack dab in the middle of the globe combined with summer teaching holidays has provided me with some incredible travel opportunities that I'm not quite ready to give up just yet. That said, in a high expat population, friends come and leave much faster than they do in other places, and I'm not sure how long it will be before my heart hears a similar call. As I said earlier, I came here for a challenge and for something different from the norm, and daily life here meets these requirements. The vision behind this young country is ambitious and they have a lot to achieve, but they've come a long way in 41 years, and I'm looking forward to seeing what happens in Abu Dhabibefore my next move to who knows where.
---
Follow Kimberly/The Overthinking Expat on Twitter , Facebook and follow her travels, experiences and observations on her blog.