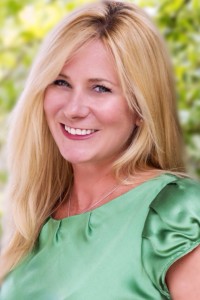 Samantha Vérant is a brave girl. Unhappy with her seemingly perfect all American lifestyle—and, in all honesty, in debt up to her eyeballs—she happened upon seven letters written to her from a chance encounter with a Frenchman in Paris twenty something years ago.
And so Seven Letters from Paris is born.
A true love story about how Samantha turns her life around, and how fairy tales can, actually, come true (and I am usually a pretty cynical individual!).
Instead of spoiling the plot for all you lovely readers, I thought I'd take the chance to interview Samantha, let her voice shine through.
Samantha, Seven Letters from Paris takes us through what you went through in order to put your life back on track again. Was there a pivotal moment when you realised that your current life couldn't go on the way it was?
While some of the negative areas in my life had built up over time, it felt as if everything had hit at once. I was the recent victim of a job lay-off and had no prospects for employment, thanks to the recession. The bills were piling up. My dog was in bad health. I was severely unhappy with my then marriage. Plus, my fortieth birthday loomed around the corner. Seriously, the song of my life played out like a depressing country song, save for owning a shotgun and a pickup truck. I had a choice: suffer a nervous breakdown…or change everything in my life.
What made you remember and reach for those letters written to you, all those years ago?
It was actually a 'who' that inspired me to unearth the letters.
The sweeping changes I needed to make were overwhelming and I needed advice. Instead of spinning my wheels on the corner of misery and despair all alone (break out the tiny violins!), I met up with my best friend of twenty-something years, Tracey. Over a bottle of Pinot Noir, our conversation changed from my imminent divorce and my problems to happier times, specifically our 1989 trip to Paris. Tracey pitched me an idea: we were going to create a love blog using the seven old love letters I'd received from Jean-Luc, the sexy French rocket scientist I'd met at a café when I was nineteen. Intrigued (and looking for an ounce of hope), I pulled Jean-Luc's letters out of their plastic storage container that very same night. The rest, as they, is history.
Jumping ahead, you now live in France. What have been/are the biggest challenges for an American adapting to life in France? I remember where you walk us through the bureaucracy of the country when trying to get married—any other examples?
Where do I begin?
There were so many adjustments and challenges! Along with the difficulties of speaking a language I hadn't spoken in twenty years, coming to understand the different customs and cultural differences (for example: don't place your hands on your lap at the dinner table because people will wondering what you're doing!), obtaining a French drivers license, and becoming an immigrant with all the bureaucracy at the local prefecture, I also had to adjust to instant motherhood. See, I didn't marry just Jean-Luc; I'd married his two tween-aged kids. I had so much to learn and I had to do it quick. Before I cracked under all the pressure, I signed up on an Expat blog, which was one of the best decisions I've ever made. It's extremely important for expats to reach out to others who have gone through–or are going through–everything you're going through or you will explode. It's also important to carve a life for yourself outside of the family life. Now, I have a whole crew of people to call on, including three new best friends.
Any plans to write another memoir to show us where you're at now? I, for one, would love to know how your fairy-tale life is panning out!
Yes, I do have plans for memoir book two.
In fact, I've already written 35k of it. It picks up where SEVEN LETTERS FROM PARIS leaves off, covering the above mentioned adjustments in great detail and with, I hope, humor. I jump into a new life in France, but forgot to pack a parachute. But as I settle into this life and Jean-Luc's children and I become closer, and as the relationship with Jean-Luc and I intensifies, no matter how horrible things appear, I remind myself I have love on my side. And with love on my side I can do anything (including renovating a kitchen and building a bedroom– the true test of any relationship!) Memoir book two will be another love story, but the focus will be on family. Of course, there will be some romance. Maybe I'll finally get back to Paris with Jean-Luc? Or go on a honeymoon? Neither of these things have happened…yet.
Many thanks to SourceBooks for offering me the opportunity to have an advance copy of Seven Letters… and the opportunity to preview before release in October 2014.