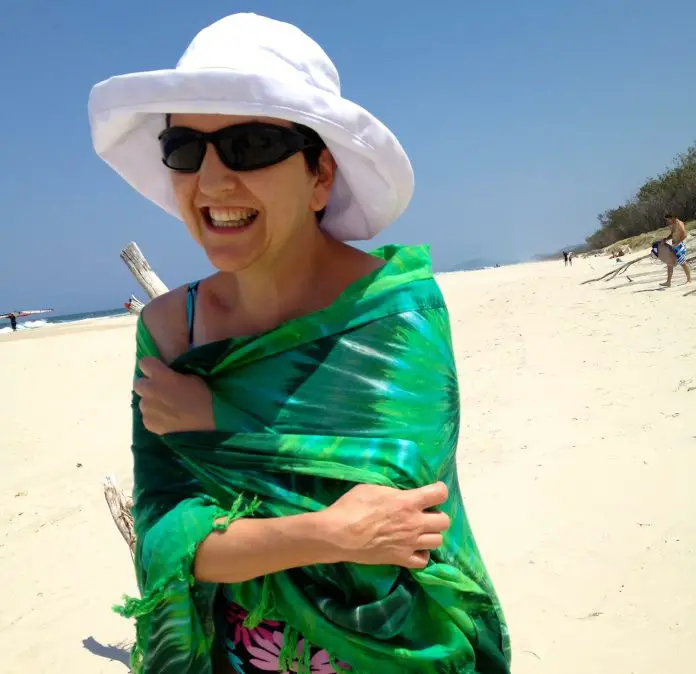 Nene Davies is a writer – emigrated from Wales to Australia.  She was born in England to Welsh parents, raised in Wales and now lives in Australia with her lovely husband and family. She loves to write and has completed her first novel 'Distance' which will be published in May 2013. Please call in and say hello to her on her website/blog, Facebook page and Twitter account. She can also be found on LinkedIn.
Today she shares her story with the League of Expat Writers.
---
Australia. WOW – what a country.
It's vast, quirky and extreme. The weather is insane, the population eclectic and the beer most definitely cold. I've lived here for ten glorious years and though I've flown hither and yon, driven for days and passed through countless townships and kilometre upon kilometre of open scrub and bushland, in the scheme of things I have seen only a teensy miniscule little bit of the continent and most of that, on the east coast. So how do I give you a taste of what it's like to be a middle-aged English-born Welsh-Australian living her dream in fabulous Queensland?
Where to begin?
Well for starters, I know hardly anything about the tax system (except large dollops of hard-earned dosh gravitate towards the Australian Tax Office coffers every year) and even less about the history of Australia's politics (other than all the parties appear to enjoy a good rant at one another and like nothing better than a rowdy slanging match in parliament). So in some respects, it's all quite British and familiar!
There's no real language barrier in Oz.
Once you attune your ear to regional dialects that is. To my utter delight, folk do actually say 'g'day' and there was I thinking this was a charming myth! 'No worries' is another fave. 'Stubbies' and 'pots' are not disparaging personal remarks about the locals, but in fact refer to glass sizes in bars. A 'chook' is a chicken, 'this arvo' means this afternoon – and joy of joys…. we actually have morning and afternoon tea here (1940's floral dresses and cotton gloves are thankfully not mandatory….) and no elevenses or tea-breaks for hardworking Aussies – it's smoko mate!
So – picture the scene: July 2002 – summertime in Wales and mid-winter in Australia.
My husband and I arrived in Brisbane with two of our children (our eldest son stayed in Wales to finish school…. but that's another story). We had nothing with us but a suitcase each, having indulged in quite a bit of bridge-burning and sold/donated/chucked out all our possessions apart from a half-container of treasured personal belongings which turned up in Oz three months later.
Anyway, there we were, bright eyed and bushy-tailed…or more accurately, bleary eyed and jet-lagged…have you ever done that journey? In Economy? I tell you, it's horrendous – but don't let that put you off; it's absolutely worth it to get to Australia. I promise!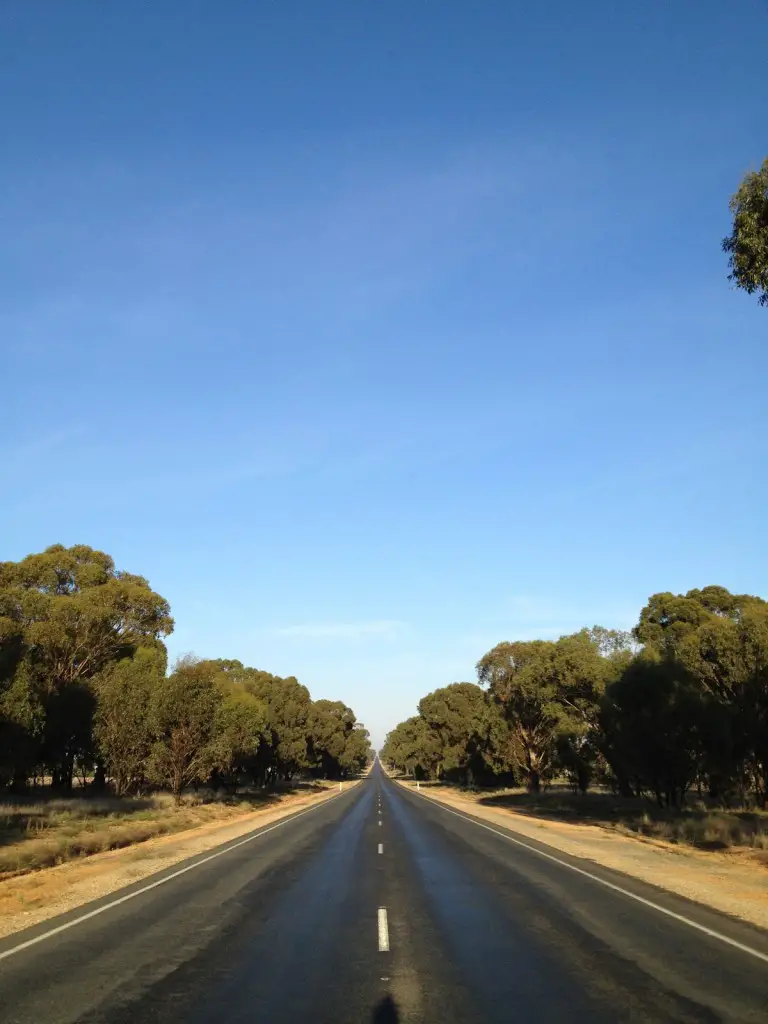 We left Brisbane and drove to a little town on the Capricorn Coast called Yeppoon, in Central Queensland – a distance of about eight hundred kilometres.
Yep – just like that. Well to be honest, we didn't know any better and what could possibly be a nicer introduction your new country, than to spend two days in a small car with your exhausted offspring and husband, hurtling along a never-ending highway, whizzing past millions of gum trees and flying through tiny communities sizzling in the astonishing mid-day sun and hoping to goodness you've done the right thing? I digress. The point is, we arrived breathless and excited at our new home by the ocean. Oh my goodness. It was an incredible moment. The Coral Sea twinkled, the massive sky and dazzling sun engulfed us and we absolutely forgot to be tired and cranky. The adventure had begun.
The friendly Real Estate lady offered advice about where to buy groceries, petrol and various other necessities.
We rocked up at the supermarket and that's when we realised that you can't buy alcohol in a grocery store here. This was surprising, but we really didn't want to be like those people – you know, the ones who go on holiday abroad and start whining for British food 'like at home' so not a word was said and we started to discreetly scan the other shops in town for an Off-Licence. Good Lord! What's this? We couldn't believe our eyes when we discovered the Drive Thru Bottle Shop. There were two lanes. One marked 'Browse' for when you want to park and enjoy a leisurely wander round the shop – and the other marked 'Speedy Service' which presumably was created for those moments in life when there is simply no time to wait. You can purchase your wine without even getting out of the car – a kind of fast-food outlet for booze-hounds.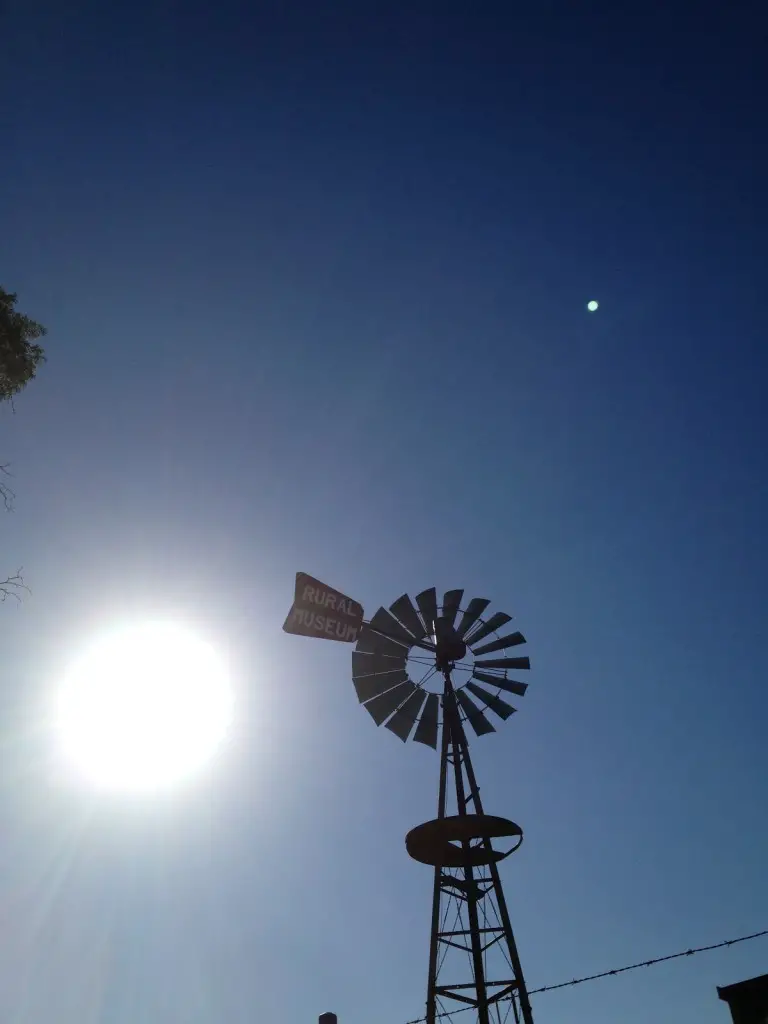 We arrived at the house; a holiday rental that we'd booked for a month. I'm not kidding – it looked exactly like the brochure we'd pored over on the Internet in Wales. There was the house, just like in the photos, with the local tennis courts across the road and the sea across the road from there. We had a big verandah upstairs and the underneath part of the house hosted a double garage, laundry, spare loo and bedroom. The kitchen, living areas, bedrooms and bathrooms were all upstairs. We clumped around in our sandals, oohing and ahh-ing and opening cupboards to see what was what.
School started a couple of days later.
Our daughter was all set to attend the local State Primary School and our son was enrolled at the local State High School. We really had no notion of Australia's love affair with private schooling, but over the ten years that we've been here, we've come to realise that private education comes pretty high up the list of priorities for many Australian families. It never even crossed our minds to educate our children through a private school in Wales; our boys attended the same Comprehensive that my husband and I had both gone through in the seventies, and when they were younger all three of our kids went to the local village Primary School.
We purchased our daughter's school uniform from the surf shop in town.
I loved that idea – so Oz! Polo shirts and shorts were the basis of both school's uniforms (plus the option of cotton dresses for the girls a la Aussie Soap Operas) and both kids had to wear a sunhat to school. Not a particularly trendy look perhaps, especially when you're a fresh-faced newbie from 'England' (Wales is different from England? No way!)  but already we were learning the importance of sun safety and most Australian school students are required to wear a hat, so it's really not as nerdy as it sounds.
By the end of the week, we'd covered a lot of ground.
The children were attending school; my husband had started at Central Queensland University in Rockhampton where he was to study Occupational Health and Safety. We had a roof over our heads, Tim-Tams in the pantry and a beach on the doorstep. We'd purchased a car and in my new role as House Hunter Extraordinaire, I had embarked on the search for a more permanent home. In the meantime, our garage filled up with things; beds, pillows, teaspoons, lounge furniture, mugs, plates, cooking utensils, towels, a computer, wastepaper bins, a chopping board…you name it, we bought it! It's a crazy business, furnishing a home for a family of five from scratch in just a couple of weeks, in a strange country, with unfamiliar stores and colourful waterproof money…. but what a buzz! We had an absolute ball.
Annual "Coo-eee"contest
The following weekend, was the annual 'Coo-ee' contest held in the park by the tennis courts and I'm proud to announce that my husband won the trophy for best foreign entrant, bizarrely in both the male and female categories… (don't ask!) and though we made a brave stab at the group category prize, we ended up being out-coo-eed by a small band of very loud, determined and talented nuns. It was a hugely enjoyable day, spent out on the big verandah with our new neighbours, who came over with home-made pumpkin scones and the odd bottle of red wine; and our old neighbours from Wales, who happened to be travelling round Australia in a combi van and had made it as far north as Yeppoon.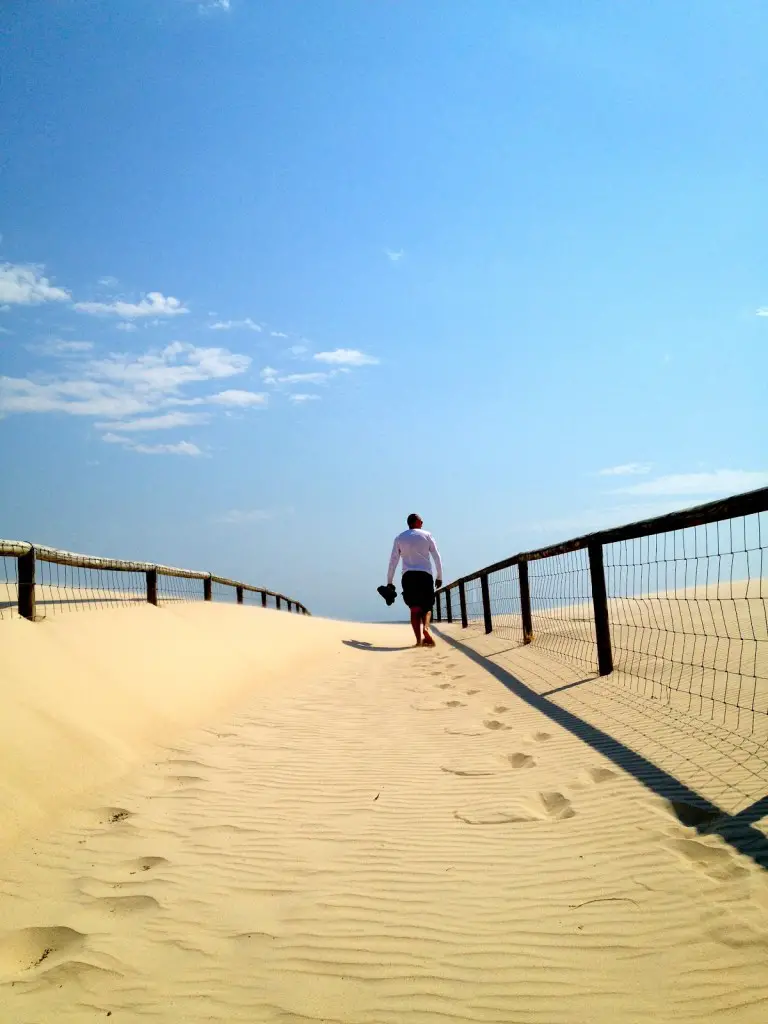 Our Welsh friends stayed with us for a few days and helped put futons and dining chairs together – a fair exchange for bed and board.
I wore shell necklaces and sarongs as we walked on the beach, gasping at the incredible sunset and each night we dined on steaks and salmon, Cherry Ripes by the bagful, and beautiful tropical fruits; bananas sweet as honey, succulent pineapples fresh from the fields, sparkling watermelons and exotic paw-paws. We were so hungry for knowledge, jibber-jabbered to the locals, made friends and explored. We were regulars at the tourist information Centre, filled the house with leaflets and started to scratch the surface of all that Australia has to offer.
There were moments during those early weeks when my husband and I caught our breath and just stared at each other in disbelief. We'd made it; we'd actually made it to Australia.
And it was exactly how we dreamed it would be. Well…up to a point. The dream came true for us properly, when our eldest son finished school in Wales and joined us in Oz a few months later. His Mum, Dad and siblings simply couldn't stop smiling (or crying either, come to that!) – the family was all together again at last. Now that really was the icing on the Lamington.