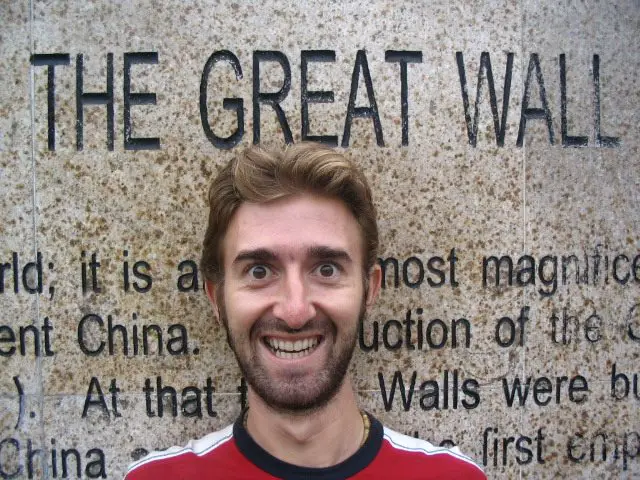 This week's League of Expat Writers features Barry O'Leary who has been living the expat life for almost nine years. Seven of those have been in Seville, where he spends his time teaching, writing, and currently studying for a DELTA (Diploma of English Language Teaching to Adults).
He has recently published a book about his two-year trip around the world: "Teaching English in a Foreign Land" which has reached best seller charts on www.amazon.co.uk in the Essay and Travelogues, Central and South America, and Latin America sections.
His blog received over 50,000 page views in its first year.  Here, he shares with the League of Expat Writers why he misses being a 'Wandering Expat.'
---
There isn't a day that goes by that I don't miss being a wandering Expat.
Life as a travelling English teacher was such a blast that it's hard to block the memories. I often catch myself gazing into space while on the metro to work and think back to all the times I had on my two-year journey around the world.
Don't get me wrong, I'm happily married to a Spanish woman in Seville and enjoying teaching Spanish kids, teenagers and adults the joys of English, but if I had the opportunity to take off again, with my wife obviously, then I'd jump at the chance.
Here are a few reasons why I miss being a wandering expat:
 Meeting great people
During my trip I met plenty of great people who helped me on the way and changed my life. There was 'The Lord' an Ecuadorian English teacher who showed me how to control naughty students, King Murphy, a Nigerian English teacher who became a great friend during my time in Salvador, Bahia, and Sister Leonora, who was at times a nightmare boss, but also life saver, when I taught in Bangkok.
When you're settled in one place you don't tend to meet that many new people, especially when you're studying for the DELTA and have zero time for a social life. I've met some great people in Seville, but the characters I met on my adventure days will never be matched.
 The fear of the unknown
At times I used to be petrified arriving in a new destination without knowing anyone or anything about the place, especially after I got mugged on my first night in Quito. I had several other incidents which added to my fear of travelling alone. Living in a rundown area in back streets of Salvador was the toughest part. After a brief spell in Sydney and a few months in Thailand my confidence grew and days on the road became calmer, at least until I got to China.
It was hard going at times, but now and then, when the routine sets in as a settled Expat, I miss those dangerous moments which made me realize the importance of life.
 Freedom
Living as a travelling TEFL teacher had a real sense of freedom. I was always planning the next trip and researching about new destinations where I wanted to live. Days travelling on the road were great too. There's nothing like waking up in the morning, wandering up to the bus station, and just drifting onto the next adventure.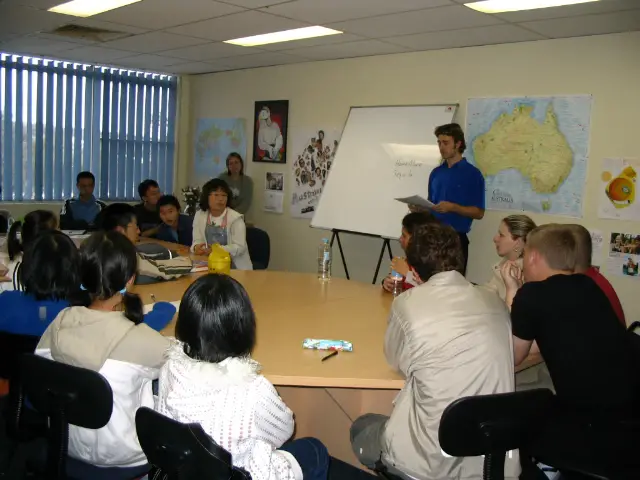 I often forget how it used to be, the freedom of being able to get up and go. Now it's all about planning trips in restricted timetables, but that's the reality I suppose, or at least it is now.
Long journeys
I find it funny listening to Sevillanos moaning about having to get the metro for twenty minutes to the centre of town. Try being on a train for six-days, mate, I tend to say. Those long journeys were some of the best moments of my trip. The three-weeks I spent overland from Quito through Peru, Bolivia and Brazil, the three-day Greyhound bus journey from Miami to L.A, twenty-four hour bus journeys in Australia, and the six-week trip overland from Bangkok, through South-East Asia, China, and finally getting the Trans-Mongolian railway to Moscow were all priceless.
I'm not sure if I could sit on a bus for twenty-four hours now. I know my wife gets stroppy if we have to go more than three-hours on a bus down to Malaga. I like to think I've got a few more long journeys left in me yet, though. When the economy brightens up I'm hoping to do more long journeys. 'The Walk to Santiago' has always been appealing.
 

Life is like a giant book
If you're thinking of becoming a wandering expat, or even a settled one, then this quote is surely a reason. "Life is like a giant book, and if you don't travel then you don't get past the first page (St. Augustine)." Life as a wandering expat was like drifting through my own book and you could create your own.
Like I said before, I'm happy in Seville with my wife and I'm enjoying life as a settled expat. Being in a massive recession in Spain can be hard, but we try to live our lives, just get on with things, and make the most of what we can. As regards to missing being a wandering expat, I try to live by a motto that a travelling friend once told me: don't be sad because it's finished, but smile because it happened.