And so my journey from Athens to Hong Kong overland came to an end when I touched down at LHR airport.  What took me five weeks in a container ship with beautiful views took me twenty hours in a steel tube!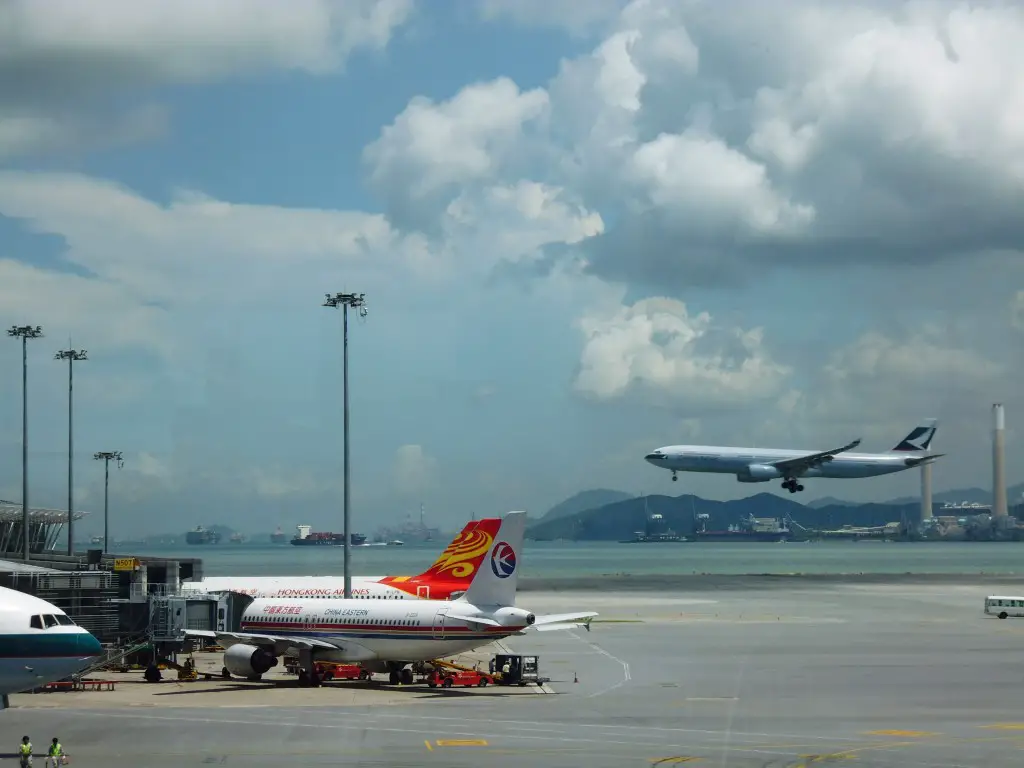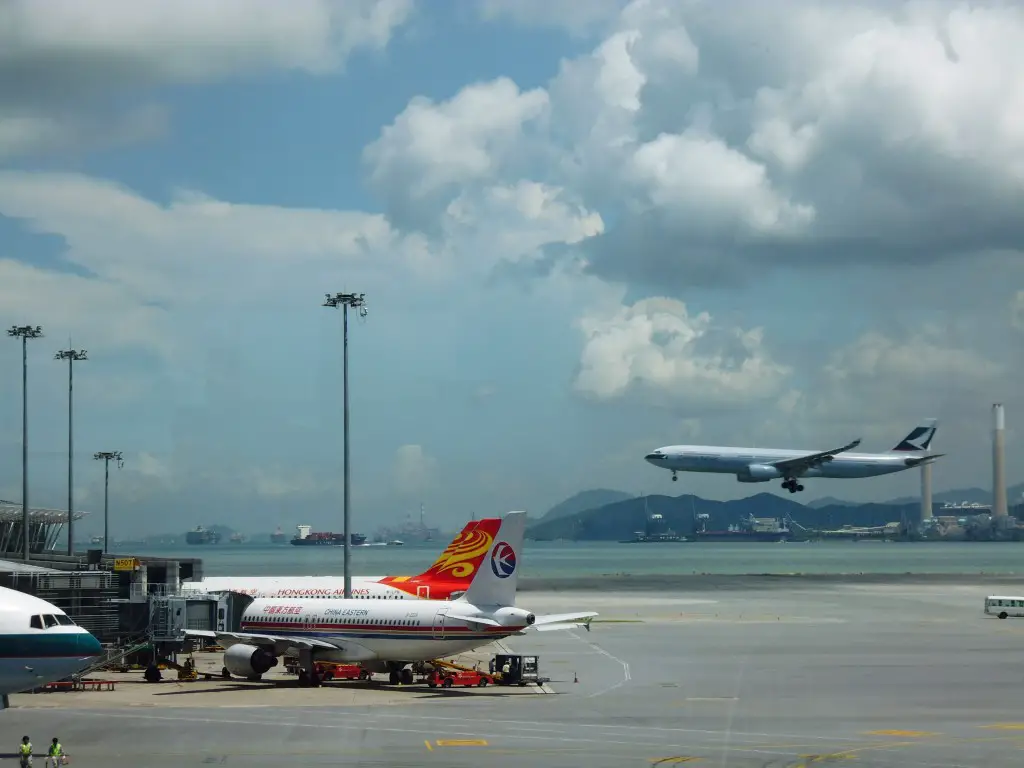 I flew with Aeroflot and was initially I was quite nervous about this.  But no need!  The journey was very comfortable, an Airbus 330 from Hong Kong to Moscow, and then Moscow to London.  Food good, over 40 movies to choose from and with your own TV, I'd highly recommend them.  The only hiccup was at the Transit Desk in Moscow airport: only two members of staff on duty in a small area for over 100 people trying to rush to their next flight.  Yes, a lot of pushing and shoving, but once that was over and done with the airport was clean, well signposted and guess what?  The sun was shining!
I reached Heathrow and was exhausted.  In total I'd been awake for approx. 20 hours ( I don't sleep well on planes ) and was desperate to get to my Yotel cabin.  Instead of booking a hotel for the night at LHR, I took the cheaper (and more fun) alternative.
Ever heard of the Japanese style sleeping capsules/pods?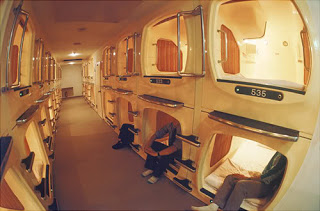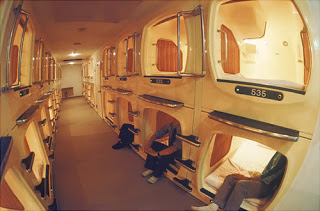 Well, I'd always wanted to try one and Yotel offer an upmarket version of this.
The concept is simple: "…the luxury of airline travel and a touch of Japanese influence into a small but luxurious cabin" as Yotel founder Simon Woodroffe, OBE states (Source).
And what an experience!  I had a Premium double cabin with a sofa bed that at the press of a button converts to a double bed.  Here you can find unbiased reviews and deals.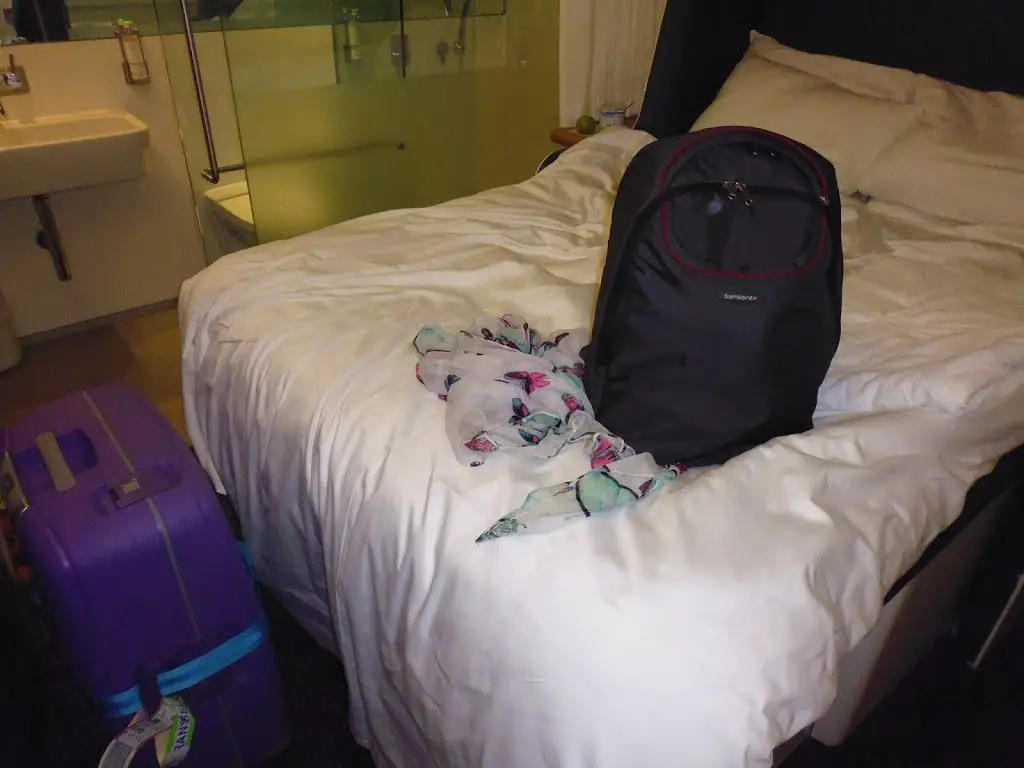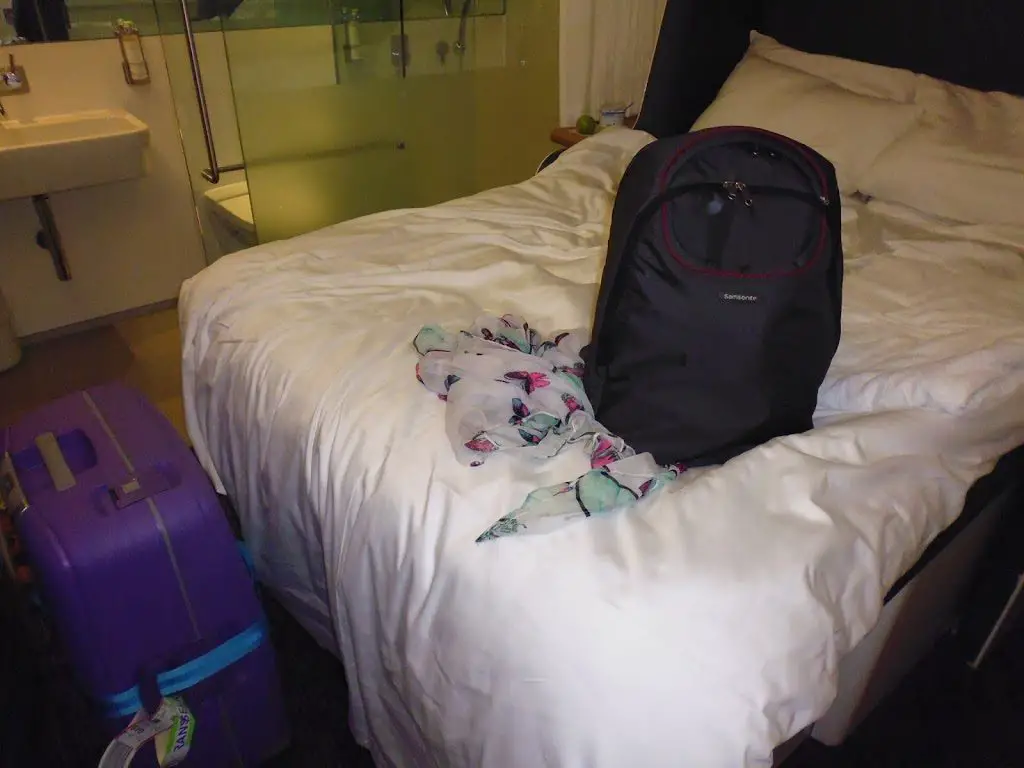 At only 110sft en-suite, it's pretty 'cosy' but oh so comfortable!  Free Wi-fi, flat screen TV and 'monsoon' shower room, I freshened up with the products from my pack given to me before calling Reception / Mission Control to order some food (available 24/7).
Boy did I sleep well.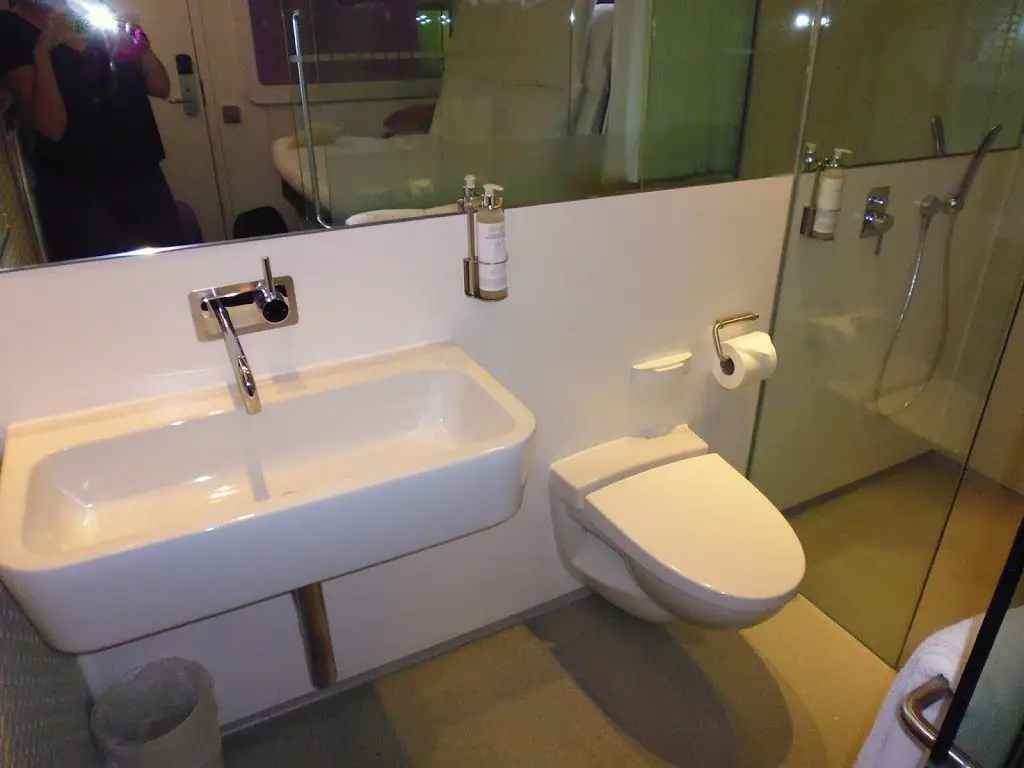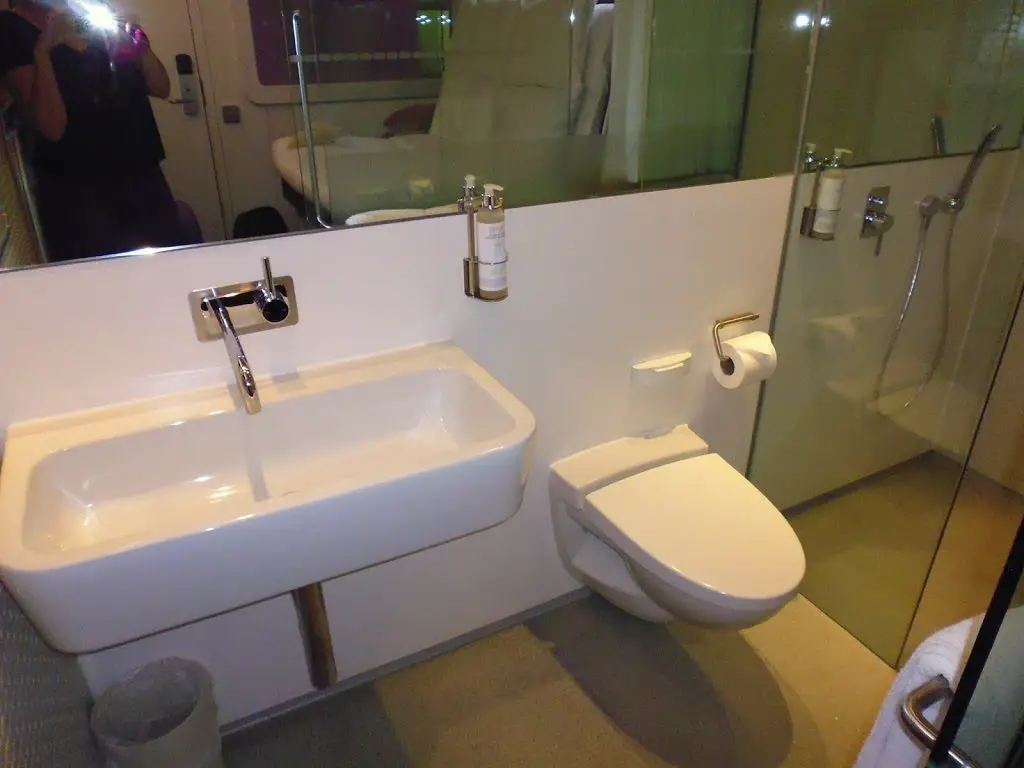 Yotel's located Landside in Terminal 4, LHR and also London Gatwick and Amsterdam Schipol airport as well as a newly opened Yotel in New York City.  I'd love to stay there if I ever get to go over: located at 570 Tenth St (West 42nd Street),  at 7,000sqft it boasts the largest outdoor hotel terrace in NYC.
So if you ever need an overnight at any of the above locations and are looking for an affordable option, different from a hotel, don't hesitate to book Yotel.  You can book them on an hourly basis, minimum four hours stay, making it perfect for a few hours rest before or after a flight.  Example rates:
Standard Single Cabin (same facilities as a Premium, but single 'cabin' style bed built into the wall) for a four hour stay at LHR's Yotel: £32.00 inc. tax
Premium Double Cabin (such as I stayed in) for a four hour stay at LHR's Yotel: £46.50 inc. tax.
I'll be using them again if I ever need to.  Thanks for such a great, comfortable stay!
And so now back to the delights of the UK before flying back to Greece.  It's been one hell of a trip – unforgettable.
Japanese Pod picture source: www.travelwithcj.com
PIN for later