Deciding on a whim that I wanted to take myself off for a couple of days, I jumped on the ferry and headed to the island of Agistri, approximately 1.5 hrs from Athens by 'slow' ferry (10 Euros) via Aegina (Agistri's bigger sister) or 1 hr by Flying Dolphin (12 Euros).
My good friends in Athens had recommended Rosy's Little Village to stay in and from the moment I stepped foot in that little oasis, I could see why.  I decided I wanted to discover more about the affable Rosy and we sat down for a chat:
So why Agistri?
I met my husband, who was Greek, from Asia Minor, in 1967 in Romania.  We married in '69 and decided we wanted to do something together in the tourist industry.  A distant relative mentioned the rooms to rent on Agistri, an island not too far from the mainland, so we came over in '71.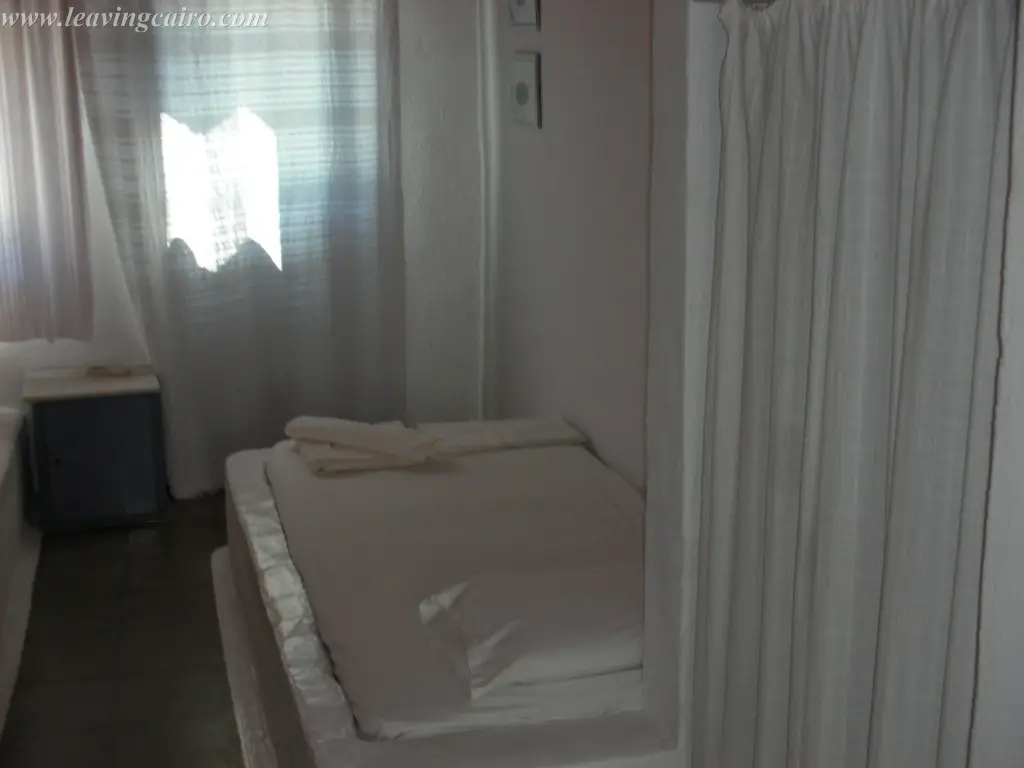 And what did you discover?
Well, initially we rented 6 rooms behind this building which already had a market for German tourists.  I should point out that the island had no communication back then!  There was only one small boat a day, connecting the island of Aegina with Agistri and for light, we used petrol lamps!  A generator was turned on at night for refrigeration and we offered one dish for all every night.  It was a good time.
We bought our own boat eventually to transfer goods between Aegina & Agistri, and a donkey hauled up the goods from the beach. Back then, everybody had donkeys.
And now?
We bought a new plot of land in '74 and the new 'Rosy's' was finished in '77.  In '81 we sold it to one of our partners and left for 20 years, undertaking various other tourist ventures including buying our own motor yacht and sailing for 2 years, offering holidays on this.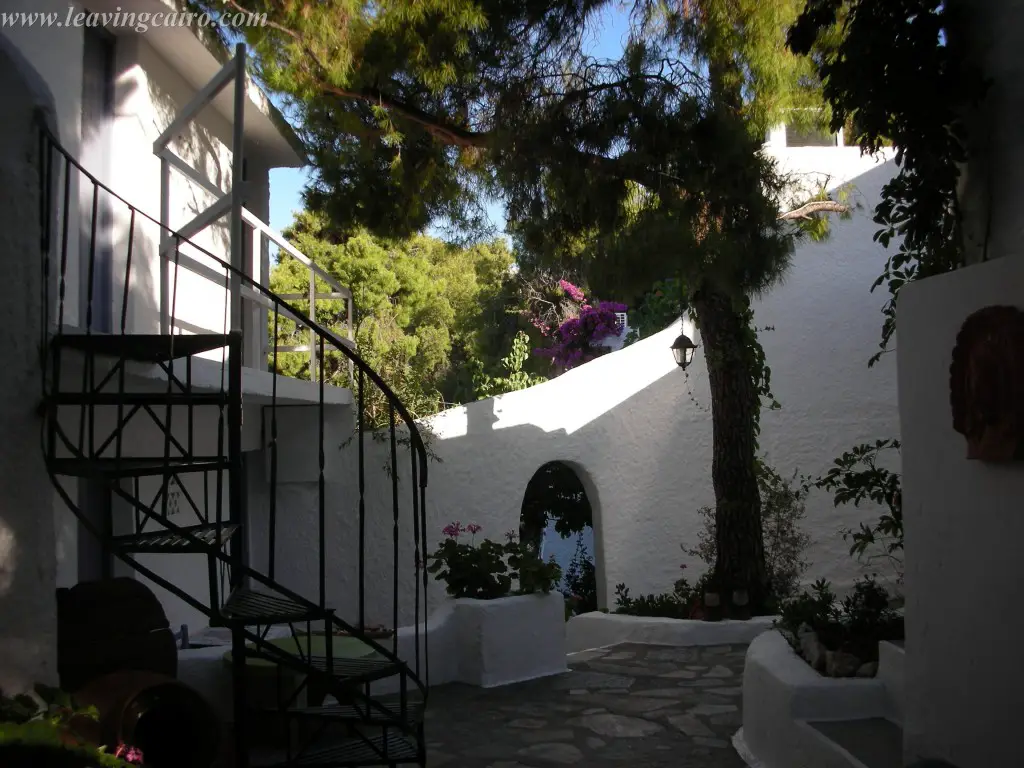 But you bought Rosy's back?
Yes, in 2001.  We spent 2 years upgrading it and the 'new' Rosy's was open in 2003.  The Athens 2004 Olympics really helped promote this place because Agistri is so near to Athens, many people came for weekend breaks.
Rosy has an incredibly international outlook.  Although German by birth, she left when she was 19 and admits to always being adventurous.  She says unfortunately many German tourists ask her if she misses 'home' and wants to go back, especially in this economic climate.
Her response?  What is home?  She IS home.  She and her husband have spent their married lives in Greece and making Rosy's what it is today.  All the hard work they have put in: at this point Rosy gazes off into the distance, remembering the times she had to hand wash all the bed linen back in the beginning.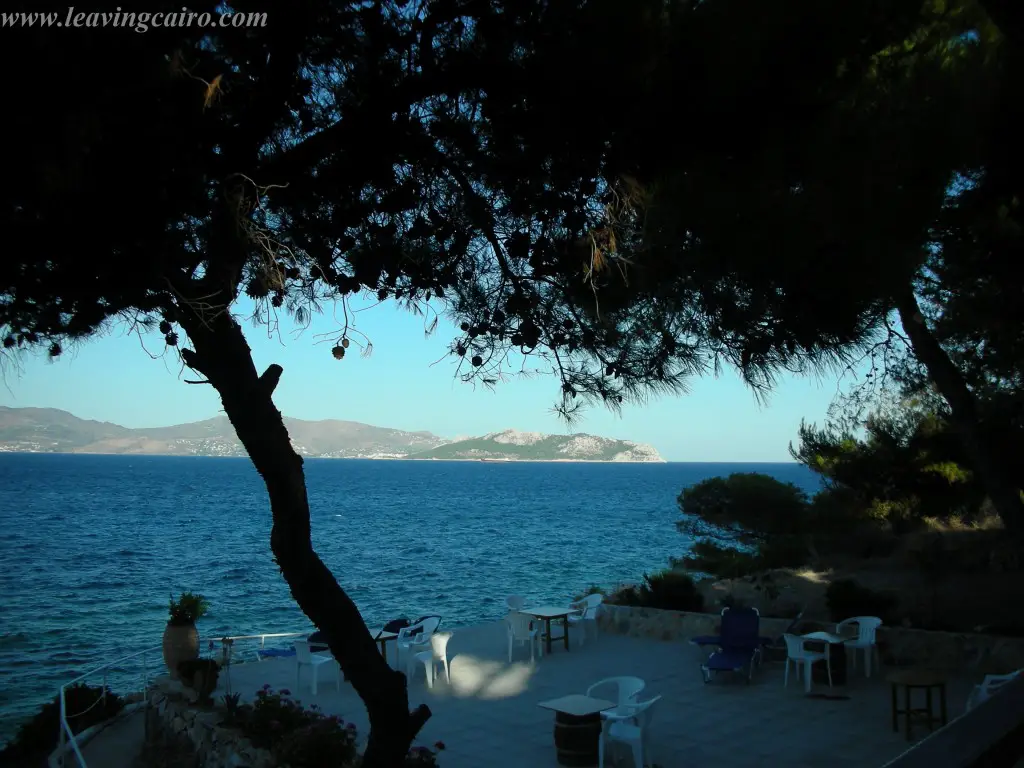 Rosy mirrors my attitude about Greece & the Greeks: they have received such a negative press in Europe and the Americas: lazy, rioting bunch of left wingers.  But she sees the other side, just like I do: the warmth and hospitality, people prepared to do ANYTHING for you.  And Rosy has been here longer than I have, and says this hasn't changed in the 34 years she's been here.
As you can see, "Rosy's Little Village" is a haven from the bustle of Athens and fantastic for a weekend or few days break.  Come and discover it for yourselves.