**Disclosure: I received a discount for this product in return for an honest review.**
My regular followers will know that back in 2015 I re-branded my site from Leaving Cairo to Life Beyond Borders Blog.  As my site's pimarily a travel blog, I decided I wanted to celebrate this re-brand by purchasing a personalised wheelie bag.
What better way to showcase my site than wheeling around on public transport and at airports?
Hmm, but where to buy one?
As I'm based in Europe, I researched my options and came across some great U.S. companies, but shipping would have cost me a fortune.  Google pointed me in the direction of Personalised Luggage.  Based in the north of England, this suited me perfectly: I could have my wheelie bag delivered to the UK and collect when I returned for the holidays! (They do ship to other European destinations, but this option suited me better).

I contacted them by email and received a reply within 24 hours.
We discussed my options: Small, Medium or Large case and I decided a Small cabin-baggage sized bag was the best option for me: at only 3.4kg in weight and a capacty of 52 litres, it would suit my needs for those little trips I make, plus maximum exposure around the airport for my blog – no checking the bag in to be hidden in the depths of the Hold.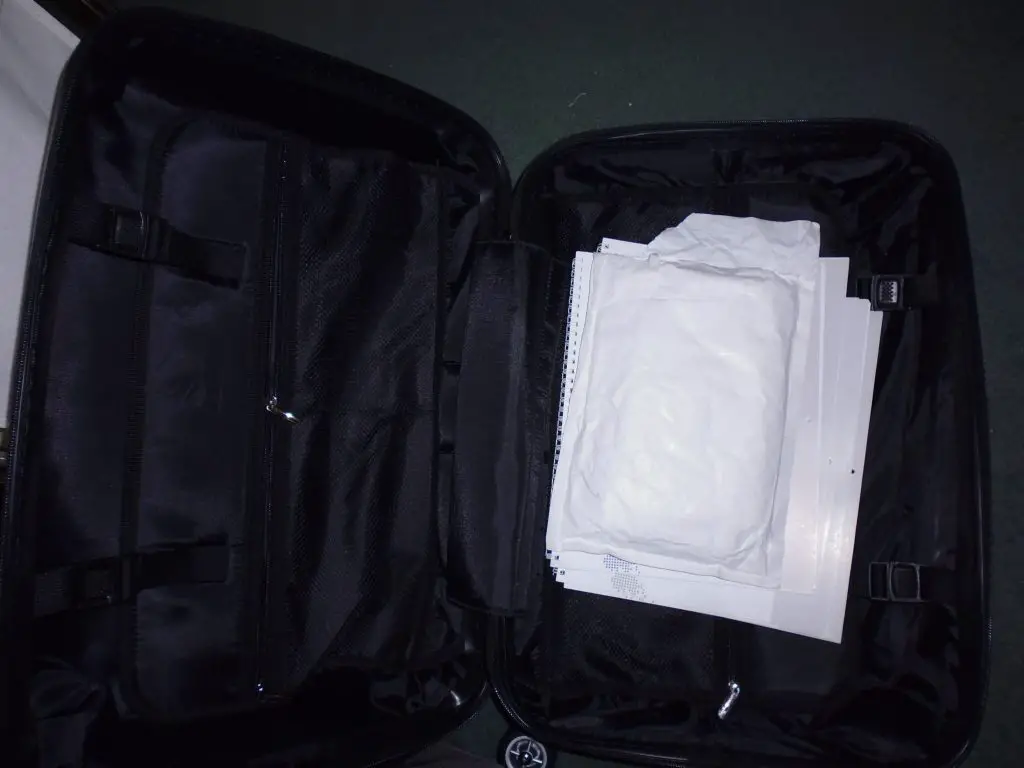 I had my image already designed, so I forwarded this in a JPG format – they also accept High res PDF.   Within 24 hours I had two designs to choose from: small or large.  I knew for me the large format would look brilliant!
And I was not disappointed.
Within 4 days of contacting them, emailing my design and choosing the best option, my case was couriered out to me, and received two days after being sent – well wrapped to prevent scratching.
Opinion
Before seeing the actual case, I was a little disappointed I could not have the logo on both sides (the reverse has a matt black finish) – but upon seeing the final product, I couldn't have been happier!  Yes, I did receive glances as I wandered through Paddington train station and through Heathrow…I felt proud to display my brand through a cabin wheelie.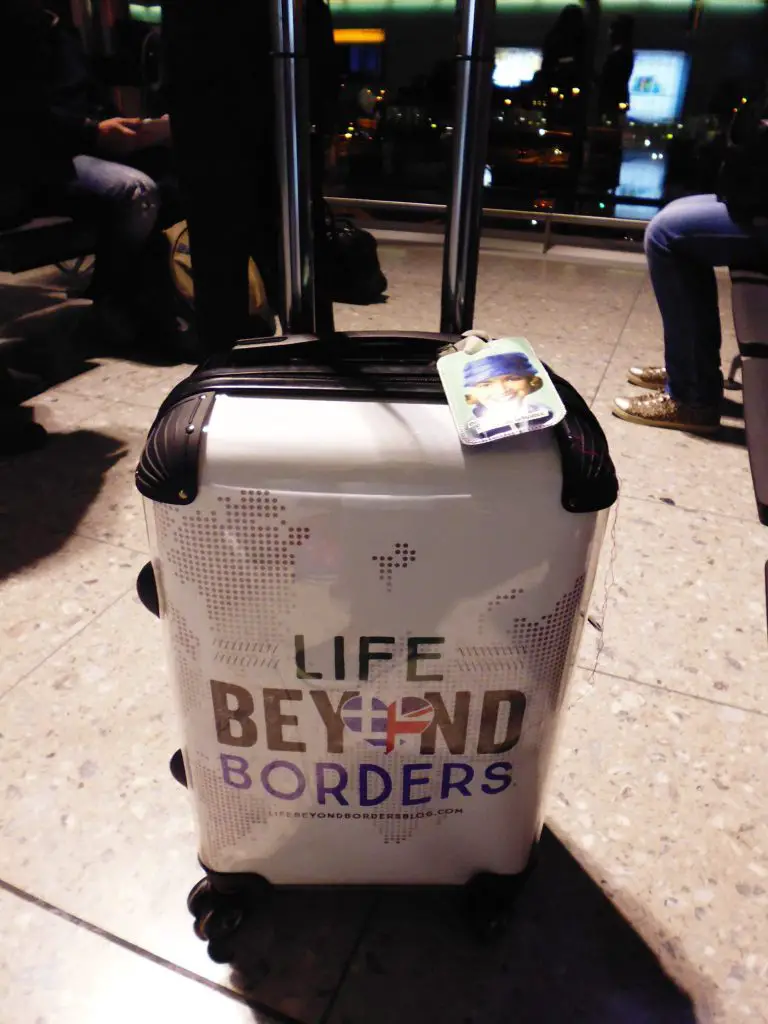 What about fitting everything in?
Well, all my hand baggage fitted inside, it's comfortable to pull along and this is made even easier by the 8 wheels it boasts.  The only downside is that is has a habit, when on a train or bus and not flat, to trundle off by itself!  But this applies to all eight-wheeled cases – I've had them before.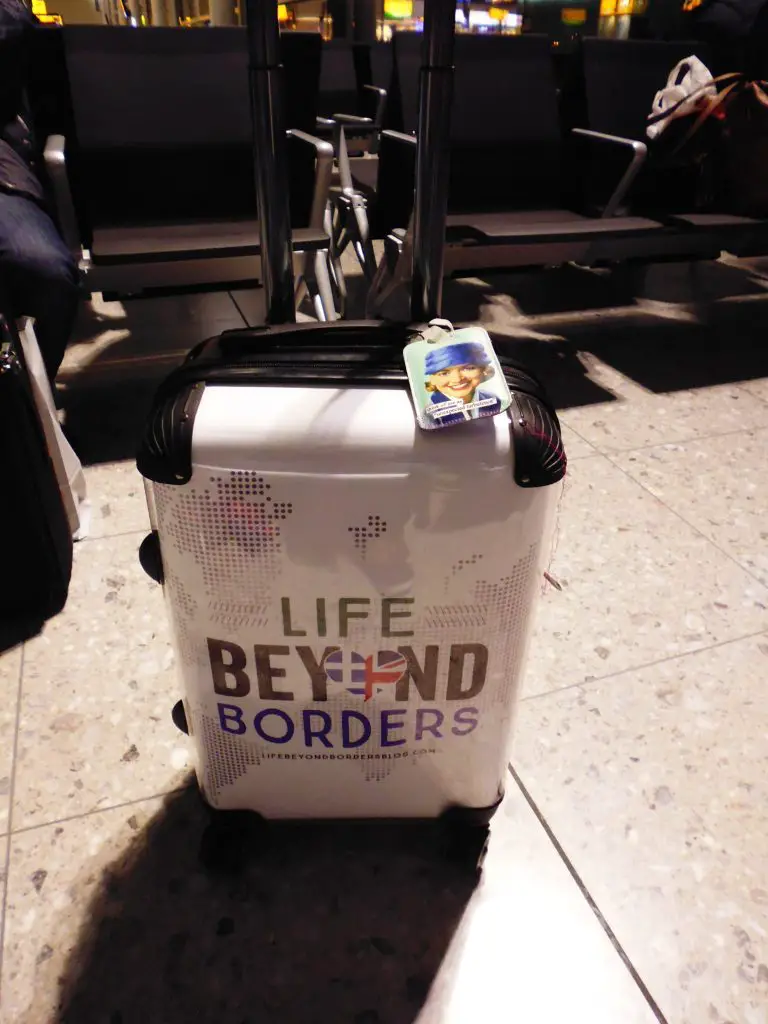 Will I order another one?
Yes, I think I will in due course.  **Update: Since early 2016 I have owned a Medium sized one too – so I have a cabin baggage and medium hold baggage – take a look in the image below!**
Thank you very much for your professional service, Personalised Luggage, and for anyone looking for something similar, whether for business or fun, don't hesitate to check them out.
And if you decide to purchase one after having read this post, do mention to the company you discovered them through me!