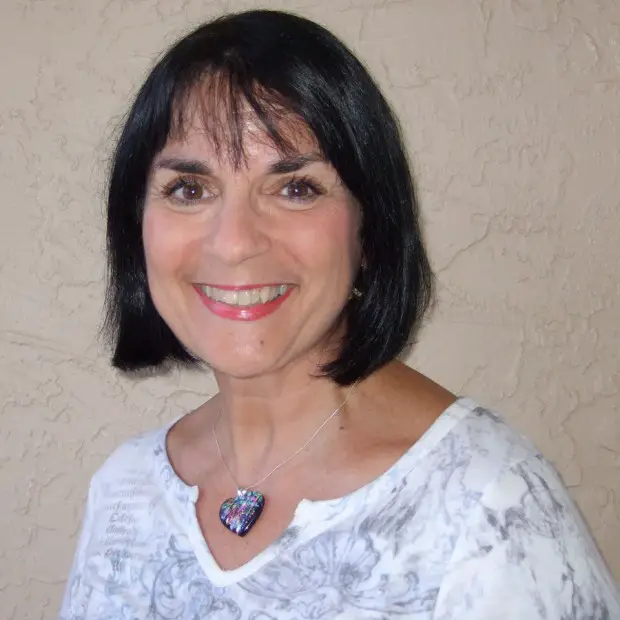 Bio: Margie Miklas is a writer, photographer, and critical-care nurse, who has a passion for travel, with a particular love of Italy. "Memoirs of a Solo Traveler – My Love Affair with Italy" is Margie's first book and it is based on her three month solo adventure in Italy.
Followers of my site will know that I regularly feature interviews with authors, expats and occasionally film directors. As my site is about Greece, I try to keep the interviews relevant to Greece, yet am also interested in stories of people who have travelled wide and far, such as Sonia Marsh who moved to Belize for one year. She wrote "Freeway to Flipflops" and provided me with a video interview.
I have just read Margie Miklas's book about her three month leave of absence from her job in the States which she decided to spend touring Italy and getting acquainted with her ancestors.  Having already featured Margie on my League of Expat Writers here, I had an idea about her trip. I felt compelled to interview Margie after I read her book, such was my impression of her writing.
Review copy of book provided free of charge by the author.

---

Margie, you left for a 3 month stay in Italy.  What prompted this holiday?
I have always found when I travel that it never seems to be enough time wherever I am, and that I wish I could stay longer or see more places. I also wanted to return to Italy and not feel rushed, but rather be able to sit at a trattoria and sip a cup of cappuccino and just take in the experience.
You start off by not being a 'foodie' (keen to try other foods) and yet I note by the end there's a role reversal! What prompted this change?
When I was in certain areas of Italy that were new to me, particularly the regions of Puglia and Umbria, I knew there were foods that were typical of the area, and I decided to try them out. I am so glad that I did because I really enjoyed them, such as the buckwheat pasta in Ostuni and the local specialty in Orvieto, fettuccini with porcini mushrooms. Little by little I realized that there was more than pasta pomodoro in Italy!
You make reference throughout the book to the many differences between Italian & U.S. culture. Do you have a preference of anything in either culture?
Yes I can say that I definitely prefer the way the Italians make time for each other by mingling in the streets together, in the daily ritual of La Passeggiata. The slower pace lends itself to truly enjoying life, rather than being so rushed that you don't take time to smell the roses, as is usually the case in the States.
I also preferred and enjoyed the small shops where the shop owner actually prides himself or herself on personal attention with the customer. In the "big box" stores all over America, this is totally nonexistent.
What I also liked in Italy was being able to wander the streets of a small town and find vendors selling anything from fruits and vegetables to flowers to shoes and socks. These "Farmers' Markets" are beginning to be more popular in the U.S. but usually only on Saturdays.
I think the things I prefer about living in America as opposed to Italy relate to efficiency. I think it would be hard for me to live and work where it took forever to get things done. A prime example is the story about the post office, and how those working there do not seem to care whether you have to wait an hour or not.I also prefer the conveniences available in the U.S. that are not so easily found in Italy, e.g. free wi-fi  in most public places and the availability of a clothes dryer inside my home. I found that i missed my car quite a lot especially in the areas where it took twice as long to get somewhere because the towns were not on main train routes. As you can see, life in the U.S.is much easier than life in Italy and Americans are spoiled by all the conveniences readily available.
Your book makes me laugh out loud when you refer to the things that sometimes go wrong (blessedly there aren't many of them).  I live in Greece and it sounds so similar to the Greek culture.  Impressively, you take it very much in your stride.
Thanks Bex. I wanted to enjoy the culture and the people of Italy and when I was there I learned that the best way was to make the best of it. There were not that many instances of things going wrong and there always was another way to make the best of it. I was here to enjoy the experience, not find fault with things.
Unfortunately, American's abroad do not have a very patient reputation.  Why do you think this is?
I am sure it is related to the fact that we are very spoiled by all the conveniences available to us, and unfortunately some Americans travelling expect things to be the same wherever they go. I remember the first time I went to Italy I could not get over the fact that drinks were served with no ice, and that there were no free refills. Since then I have thankfully learned that it is what it is and not to expect Europe or other places to be like America, but instead to appreciate those places for what they are.The American culture emphasizes being first, bigger is better, and making money equals success. Freedom of speech translates into making your voice heard whenever things are not going your way, and sadly this probably has contributed to the less than wonderful reputation we have abroad. I apologize in the name of the "Ugly American."
 And I'd like to thank you for helping me correct the stereotype.
I hope I have a little bit anyway. I can tell you though that the Italians I encountered loved Americans, or so they told me.
Another thing that makes me laugh throughout the book is the reference to the old Italian men and their somewhat unorthodox way of expressing their pleasure at having met you. It CAN be quite daunting as I have the same experience in Greece…therefore I figure it's a Mediterranean thing.  Was there any particular incident that made you feel as if this was more than friendliness? And how did you overcome this?
I have since learned that this behaviour is just a typical way that men show their pleasure but the first time it happened I was completely taken by surprise and actually a little scared, not sure what was about to happen. The incident in Deruta where the Italian gentleman showed me a private apartment and then kissed me several times made me more than a little uncomfortable, and I did not feel as though he was just being friendly.
While I was in Italy I wrote to my Italian teacher back in the States, who reassured me by explaining that this is quite typical and nothing more intended than friendship and appreciation. It helped to know that, and when I encountered these advances again I was not quite so nervous. In case any travelers from Europe come to the U.S. and encounter something like this I can assure you the man has very different intentions.
You researched your trip and lot, made plans and also allowed yourself time to relax.  Your solo travelling experience is an inspiration to everyone, especially (I think) to an American audience that may be fed media that it is not safe to leave their own country, that Europe is an unsafe place, etc.What would be your advice to anyone wanting to make a grand trip, but who might be too afraid to bite the bullet?
Part of the reason I wrote this book was to reach out to anyone who was thinking of travelling to Italy, and also for those thinking of taking a solo trip. I would say that the Italians are very friendly people and the country is full of beautiful places. If you want to do something you have to make it happen, and you will not regret it. Don't let age be a barrier to discovering new places and experiences, because it may be the adventure of a lifetime, as this was for me.
---
Thanks, Margie, for the interview and for such a good read.  You have introduced me to a side of Italy that not many people get to be privy to, and have corrected my stereotype of the American abroad.  Buonanotte!
Thank you, Bex, for the opportunity to be featured on your site, and for the review and kind words about my book.  I appreciate it and hope that one day I will get to experience Greece!