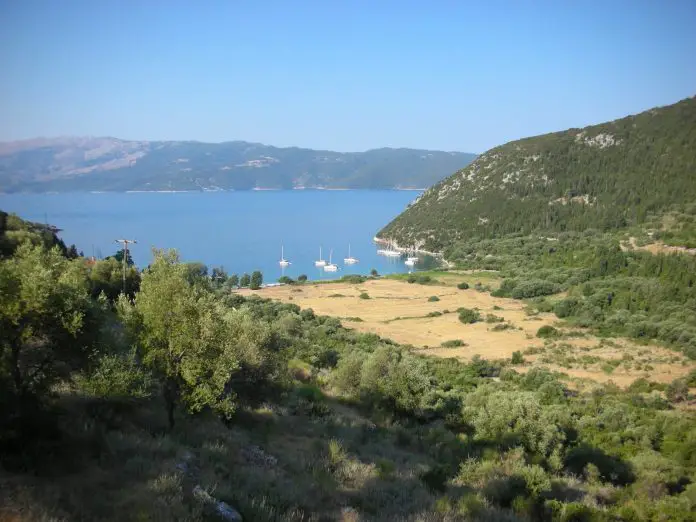 I had cause recently to look up flight prices to the Ionian islands in Greece and was amazed at how expensive they were.  A friend in the UK also told me flights direct to Kefalonia with easyjet had sky rocketed!  So I thought it would be useful to give you some alternative advice on travelling to the Ionian islands of Kefalonia and Ithaca.
Situated on the west coast of Greece, Kefalonia and Ithaca are the greener islands and inspiration to poets such as Byron, Ithaca the home of Odysseus.
I've been to both – and they are incredibly beautiful: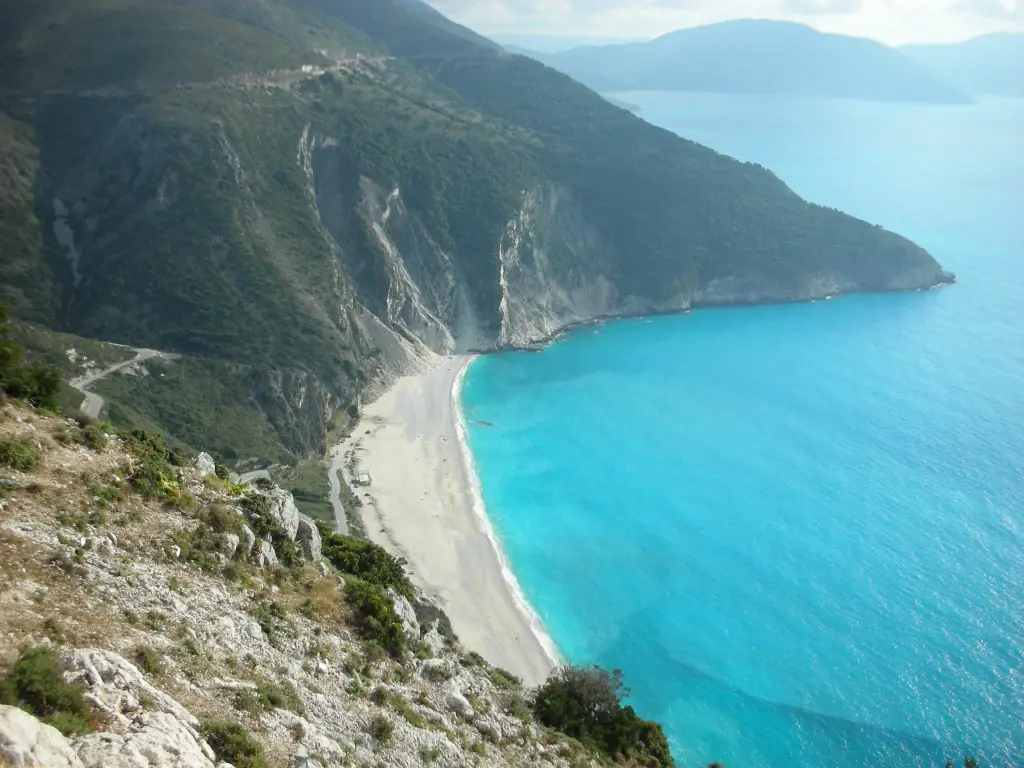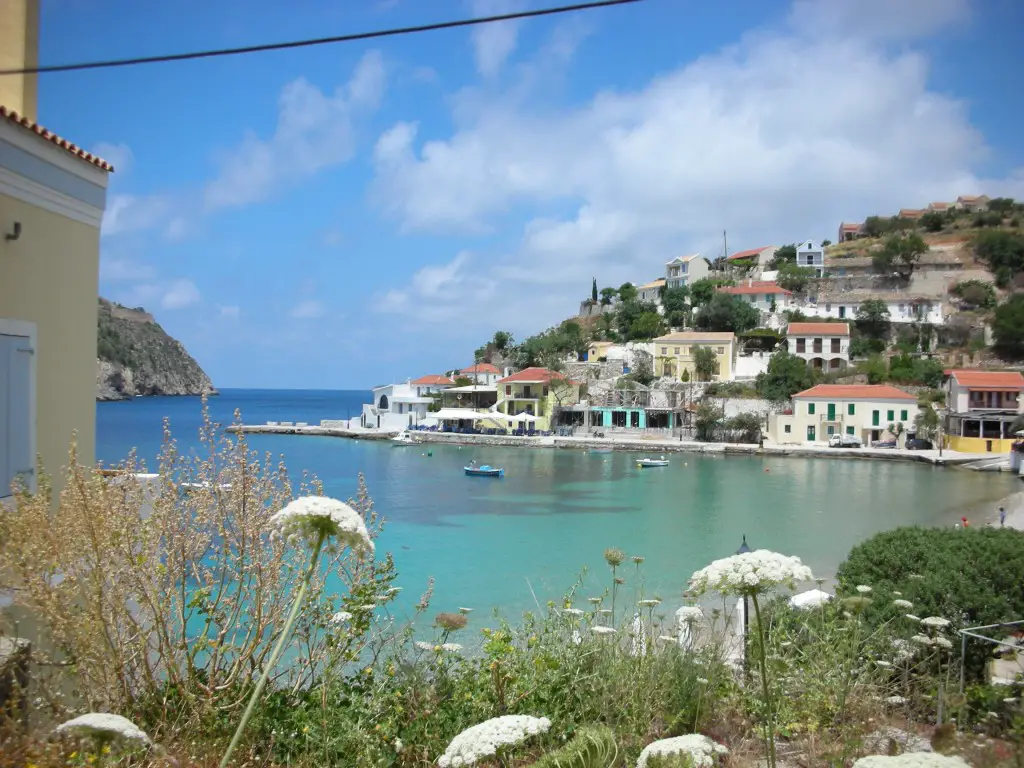 So, how can you reach these beautiful destinations, without breaking the bank?
By far the cheapest (and most interesting) way – if you've time, is by coach and ferry.  If you're not spending a few days in Athens, you can get bus number X93 direct from the airport to Kifisiou Bus Terminal in Central Athens.  From here, you can buy your ticket (approx. 30 Euros – including bus and ferry ticket, one way) and board the bus.
The bus takes you to Patras (4.5 hrs) or the Peloponnese port of Kilini (4.5 hrs) and there you board the ferry to the port of Poros or Sami on Kefalonia (1.5hrs).  The bus joins the ferry too, so if you need to go elsewhere on the island, you merely join the bus again as it disembarks on Kefalonia.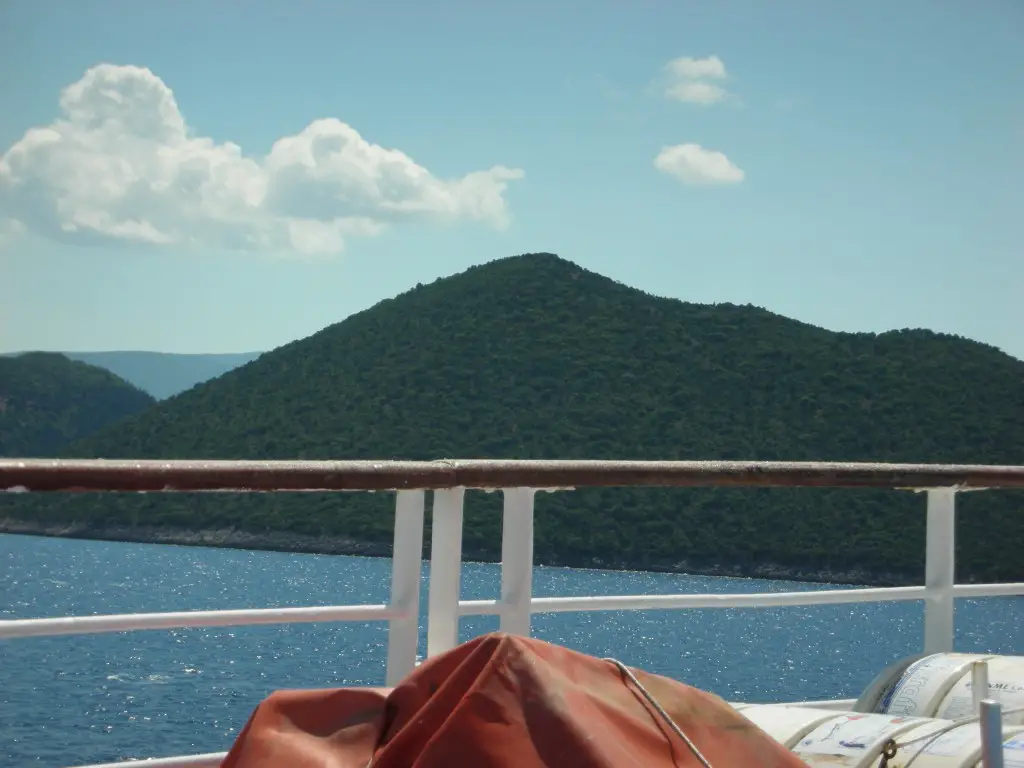 And that's it!
You basically stay on the ferry as after the ferry docks at Kefalonia, it goes on to Ithaca.  Whilst you're at it, if you've always meant to get started on that novel or memoir of yours, why not attend the Homeric Writer's Retreat Workshop?  I did in 2012, run by Author and musician Jessica Bell. I attended in 2012 and it proved to be an invaluable source of information and inspiration for my novel and short stories.  This year, you have the opportunity to win a scholorship to attend – so you've no excuse to get your book out there!  Don't leave it gathering dust on the shelf any longer.
Don't rule out the Ionian islands just because they are expensive to fly to…
Why not combine it with a city break in Athens first/before you leave?  Not only are they beautiful, there's so much history there, ie: the earthquake that destroyed Kefalonia in the 1950's, as magically told in Author Paul Dillon's fiction novel. And don't forget the hospitality of the islands' people – that goes without saying.
See you here soon – yamas.