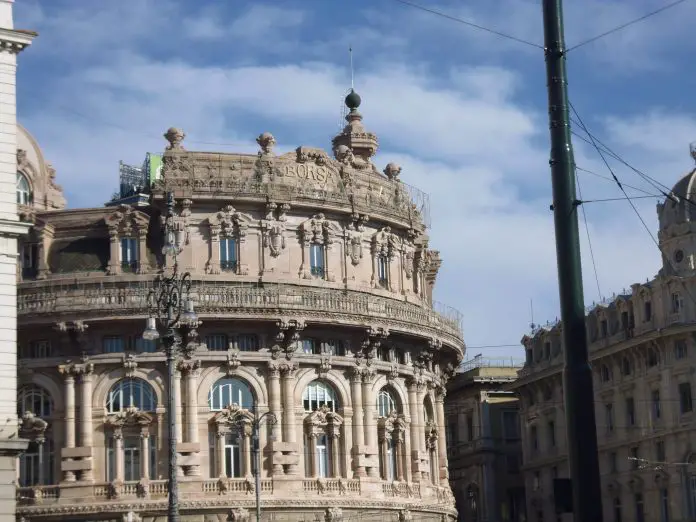 Wait for me" says the agent, "I'll show you how to get into town.
We arrived & berthed (pulled alongside the dock) in Genoa on 28th June at about 14:30.  Usually container terminals are located quite far from the city of arrival, but so far I've been lucky: in La Spezia (Italy) it was a 40 minute walk into town. Genoa is roughly the same: located across the harbour from the cruise terminal, it took me about 45 mins to walk around the harbour to the marina.
I would give you a lift on my bike, but I 'ave no spare 'elmet
says the friendly agent.Oh well, at least he helped me off the ship and showed me where to go. They all seem to relish the opportunity to be gentlemanly, but this is Italy, after all.
After a meal of salmon pasta, in which I think I disgusted the waiter:
"You want parmesano cheese with fish?"  he shrugged, I walked further, intending to visit the big aquarium. Yet as it was a beautiful day, why not be a tourist?  And so I took a little red tourist train, 45 minutes around the city. The birthplace of Christopher Colombus is truly beautiful.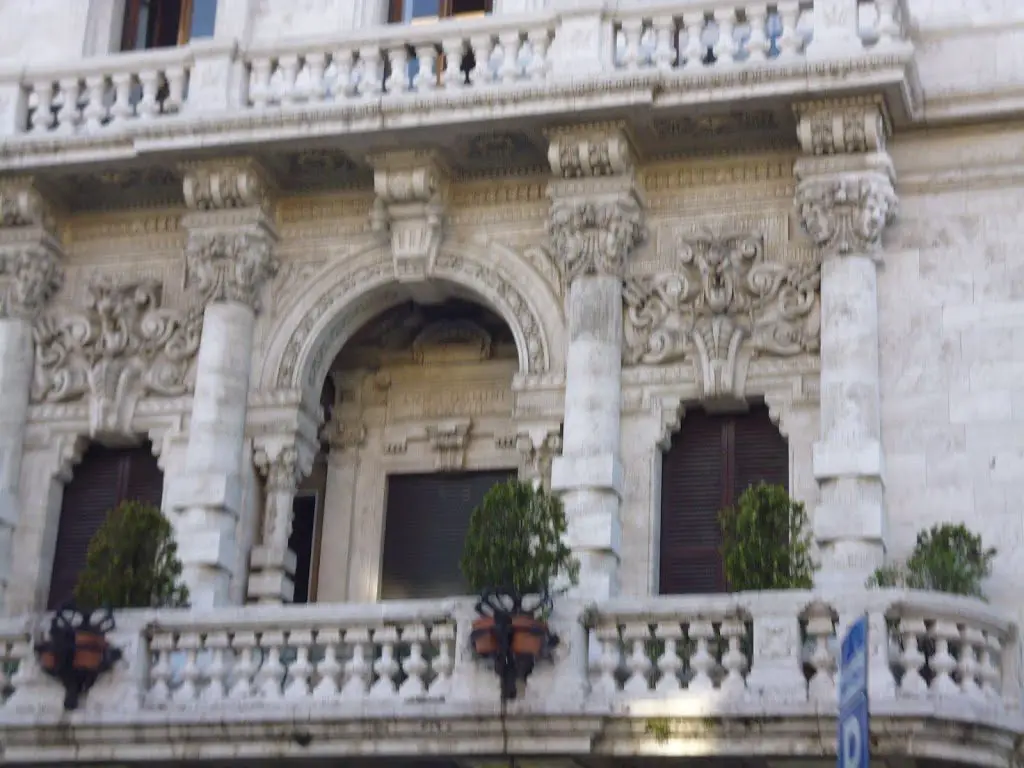 And so after stocking up on chocolate bars from the supermarket, I made my way back to the ship…I wanted to get there before it got dark:  I wouldn't suggest a lone woman walks around a cargo terminal after dark, no matter how near the city. But I needn't have worried:
Maam!" exclaimed the crew member on Security watch (I feel like I'm being addressed by my pupils) "the other crew are on shore, checking their emails and are looking out for you.
Most container ports have a seafarer's area where crew go to check emails, SKYPE back home, have a drink, etc. It seems I have guardians without knowing it. And I'm also allowed to use these "Seafarer's Clubs."
We finally left Genoa later than anticipated on 29th June. You'll have gathered by now my awe at seeing the pilots board and exit the ship. and I hope you'll also share in my awe here.
Onwards to Barcelona now!