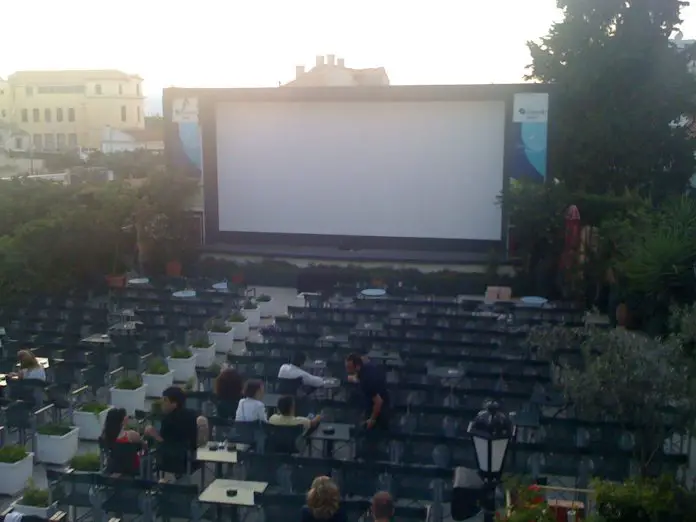 Greeks love to go to the cinema and a night at an open air one is more of an experience, not just an 'if all else fails and we run out of ideas, let's go and see a movie.'
The night I chose to go was one summer at the end of July. I obviously wanted to see a good film, but more importantly for me, I was keen to visit Cine Paris in Plaka. The website describes it as originally being opened in the 1920's by a Greek hairdresser, closed during the 1960's and then re-opened in 1986 until the present day.
Cine Paris is situated very near to the Acropolis, in fact – you can see it whilst enjoying your film.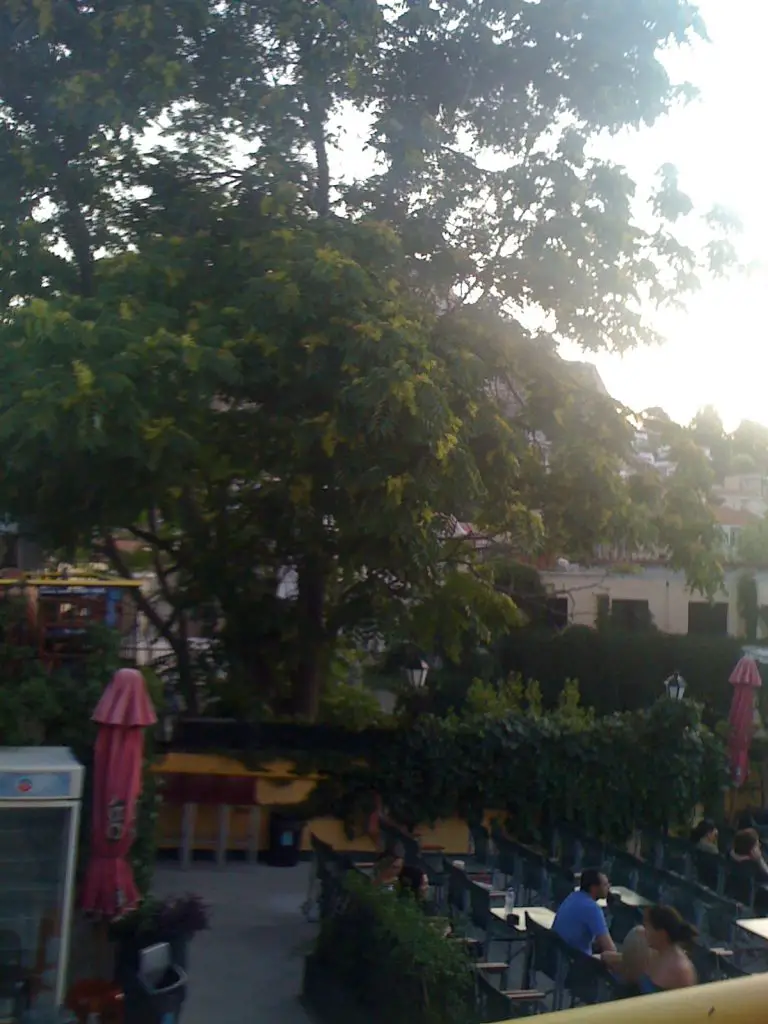 I arrived earlyish and looked around the paraphernalia on display and for sale in the foyer – things such as old movie posters and an old film reel.
Upon making my way up to the roof top, I was rewarded with a wealth of places to choose to sit (it helped that I had arrived early – with about half an hour to spare) and a beautiful rooftop garden with a variety of flowers such as honeysuckle, which emitted a beautiful smell in the early evening.
I chose to sit myself on a small balcony. I don't REALLY mind sharing it if I have to, but luckily no-one else wanted to sit there, so I had the balcony all to myself.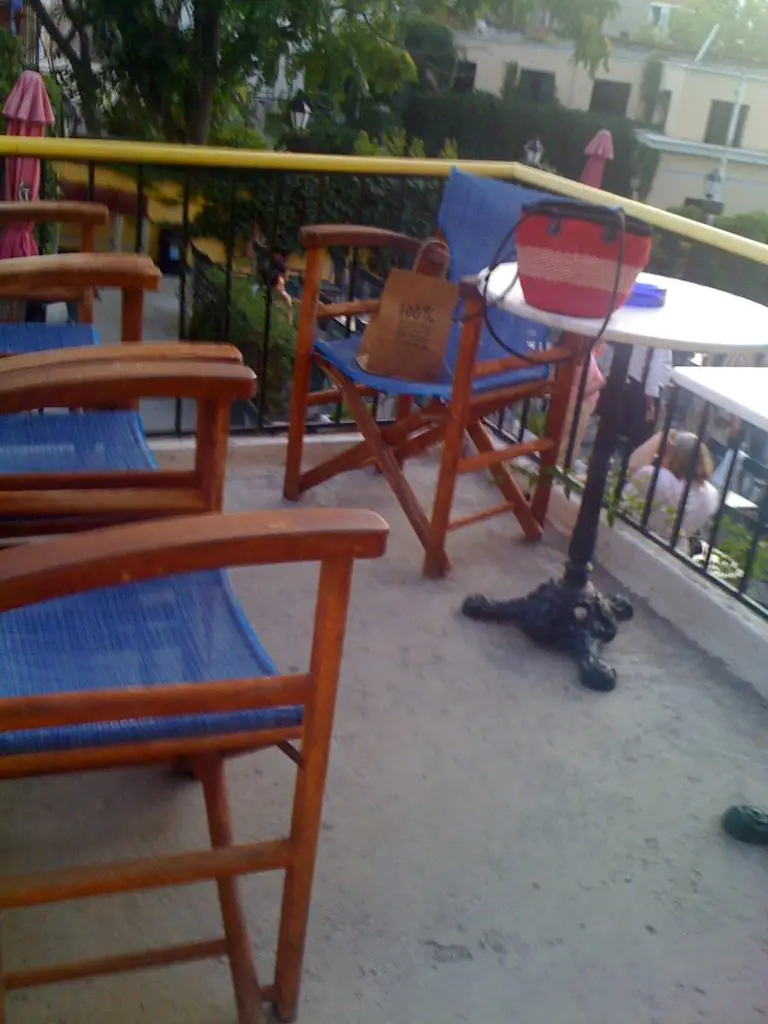 Looking to my left I could see the lit Acropolis through the trees. I settled back in my seat, watched the waning dusk turn into night and the stars around me.
Altogether, a beautiful experience!
Facts
Outdoor cinemas usually start sometime in July until September. Some may even start mid May or June
Two showings a night: one about 9ish and the late one at 11ish
Either located on a rooftop, or in a garden
All films have intervals
Refreshments available: nachos, popcorn, soft drinks, beer and alcohol – some even serve cocktails
Some also show old classics such as Cary Grant films, Betty Davis, etc. Personally I think there is nothing more enjoyable than watching an old black and white in beautiful surroundings
Outdoor Cinemas in Athens
Most neighbourhoods have outdoor cinemas.  Here is a list of some of the more popular ones:
Cine Thision: With a view to the Acropolis, this is a CNN award-winning cinema.  Website in Greek/English
Cine Aegli: In Zappion Gardens, Syntagama, this is a garden cinema in beautiful surroundings
Cine Dexameni: Near the 5* St. George's Hotel in Kolonaki.  Garden cinema. Link is to their Facebook page in Greek
Cine Ellinis: Near Ambelokipi on Kifissias Avenue (no. 29) (no website).  Beautiful gardens
Cine Psirri: In Central Athens, near Monisteraki metro.  Garden cinema. Link is to their Facebook page in Greek
Be sure to look out for one in your local neighbourhood.  There is bound to be one!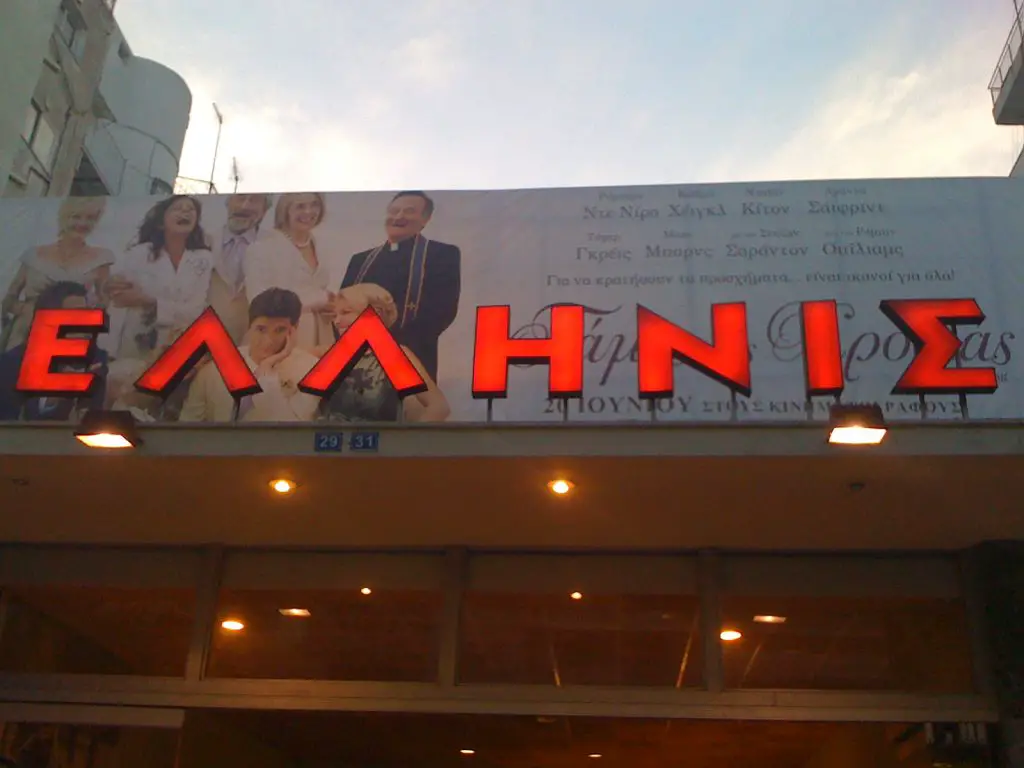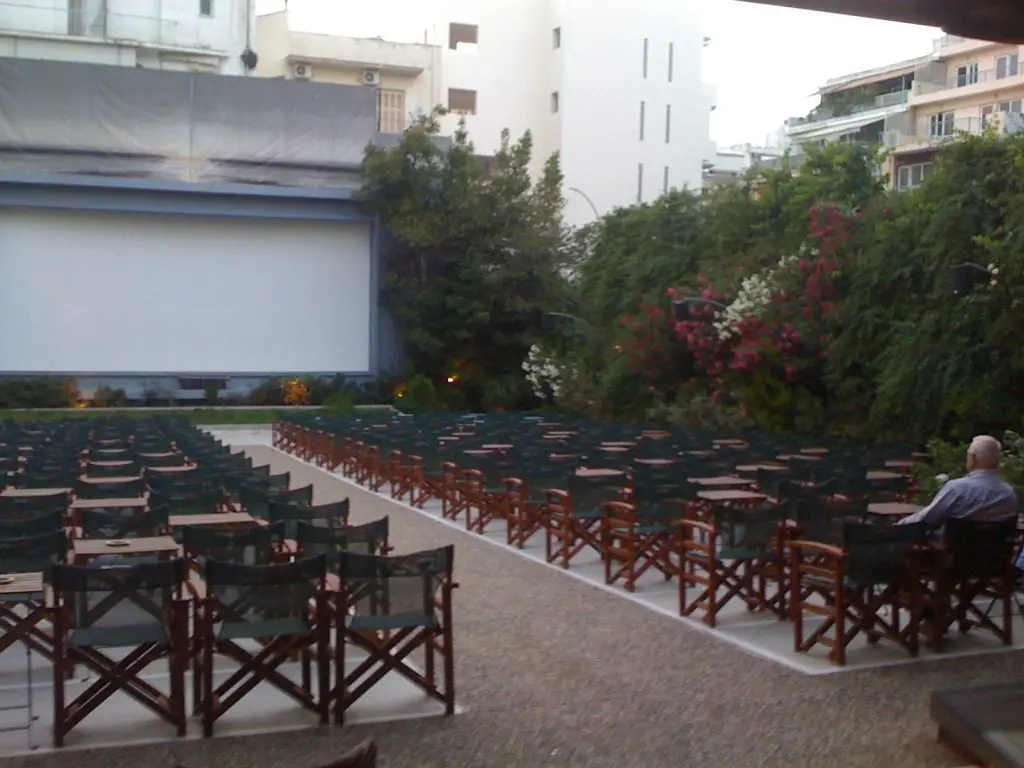 Warnings
Take mosquito repellent
You may be more enamoured by your surroundings than by the actual film!