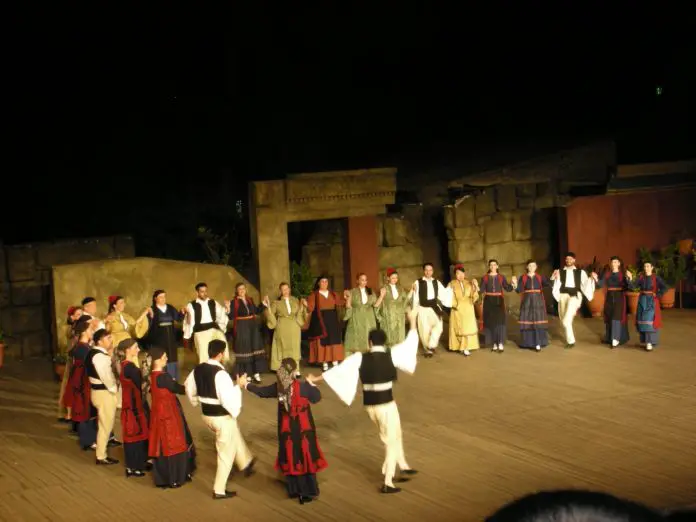 I had a lovely weekend. On Sunday 26th May I was invited by a friend who was performing in a dance for the Dora Stratou Dance Company.
Who are Dora Stratou?
The Dora Stratou Dance Theatre was first established 60 years ago by Dora Stratou herself .  She travelled all over Greece, literally "collecting' the original dances and music from the villages and towns, speaking to the local villagers and learning first hand the dances that emanated from that region.  During the summer, every night between May and September, at their open-air theatre behind Philopapou Hill in Athens, 75 dancers, singers and musicians present songs, music and dances in the authentic local costumes which have been painstakingly collected over the years. 
The Sunday I was there saw the culmination of a year's work by students who attend 90 minute classes on a weekly basis, quite often taught by members of the Company.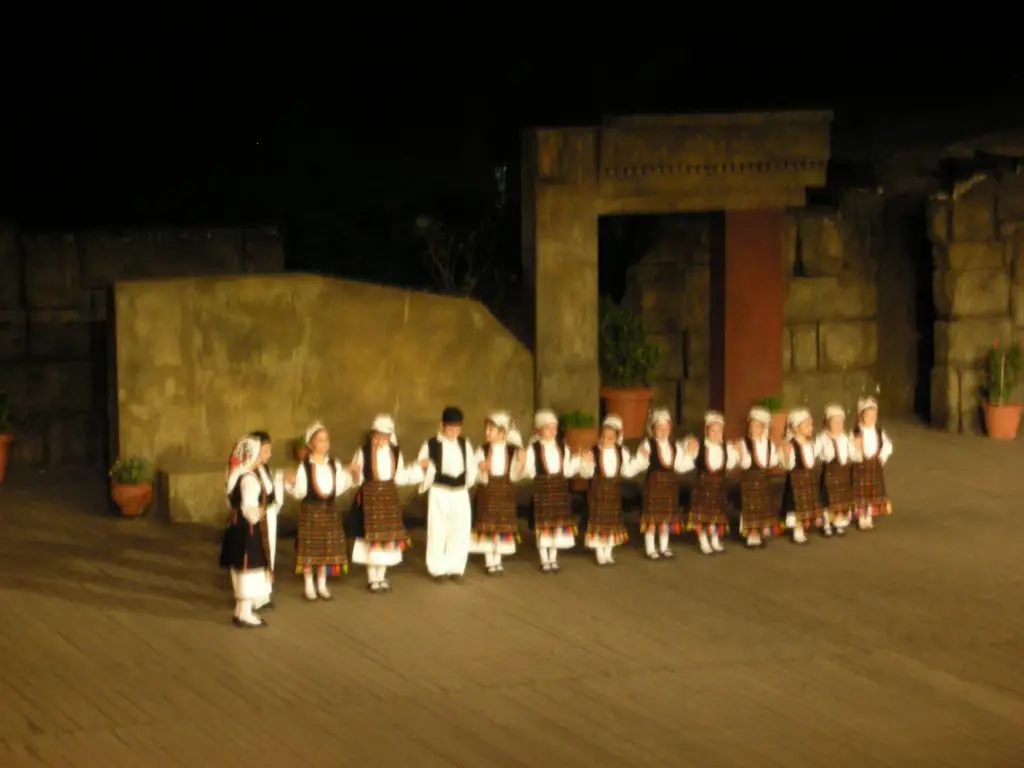 The location, music and whole ambiance made for a lovely and very different night out. I hope you'll look them up if you're in Athens this summer for your holidays this year. Even if not for a performance, the location of their outdoor theatre is magical: near the Acropolis, nestled amongst the trees.
Dora Stratou hopes to see you this summer in Athens!