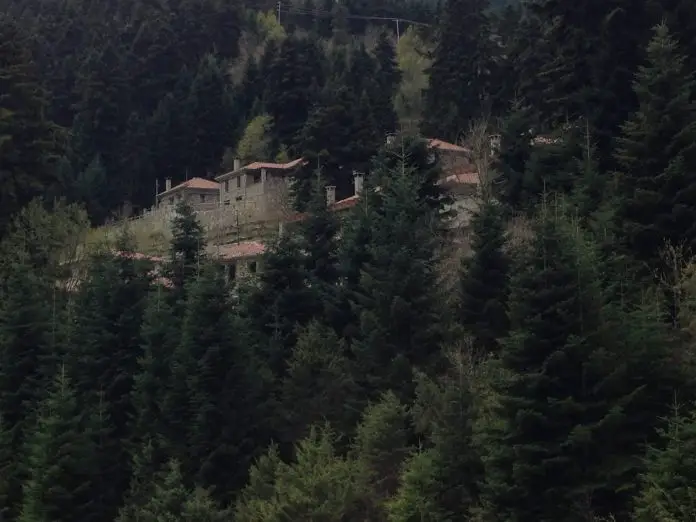 As part of our Travel Bloggers Greece weekend away at Montanema Handmade Village, we were afforded the opportunity to take a walk (rather hike!) deep into the ravine valley of the Agrafa Mountains, where Montanema is located.
Location of the Agrafa Mountains
Part of the Pindos Mountain Range in Central Greece – the Agrafa Mountains, where Montanema Handmade Village is located, are near the tiny village of Neochori.  This in turn is approximately 30 minutes from the bigger town of Karditsa. Our guide – Konstantinos – was from Karditsa and he met us outside the swimming pool of our Handmade Village to take us deep into the forest.
Those of you that know me, I'm not really a hiking sort of person – but the views on this hike made me re-think this outdoor activity.  This, coupled with the fact that the Agrafa Mountains have been nominated as one of the cleanest areas in the world, leant to beautiful fresh air and magnificent views.
Waterfalls
In the distance, the sound of rushing water could be heard.  Yes, a waterfall was near and along the trail down to the waterfall, Konstantinos regularly stopped to point out wild herbs and flowers.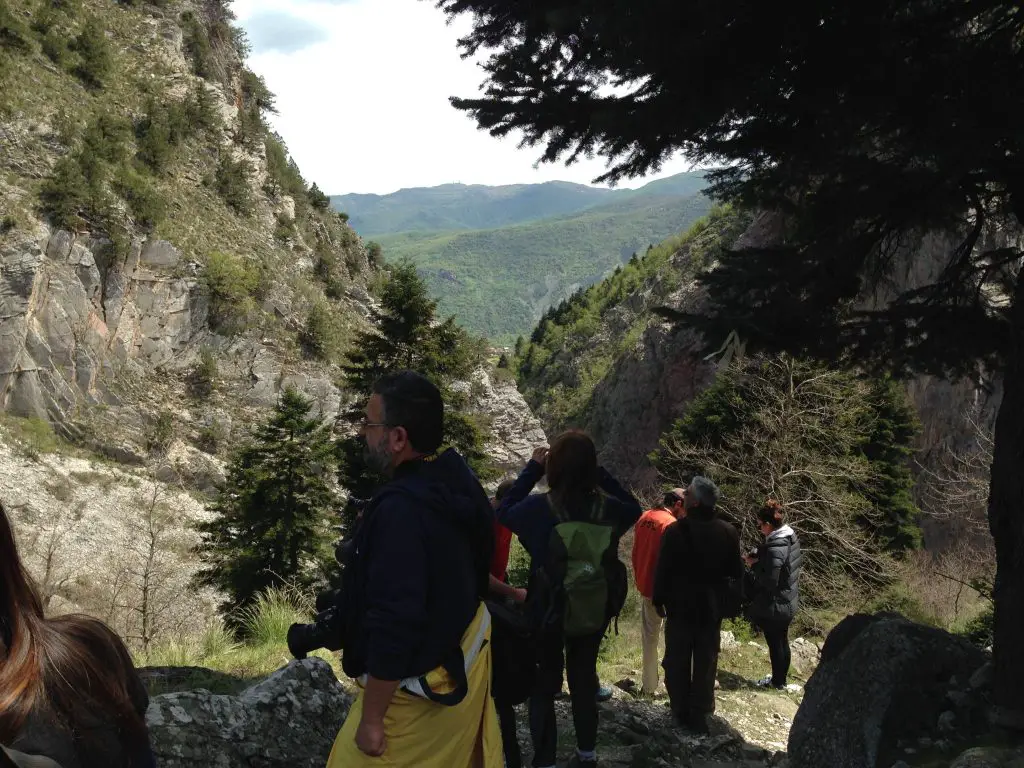 As you can see from the pictures, the views were truly amazing: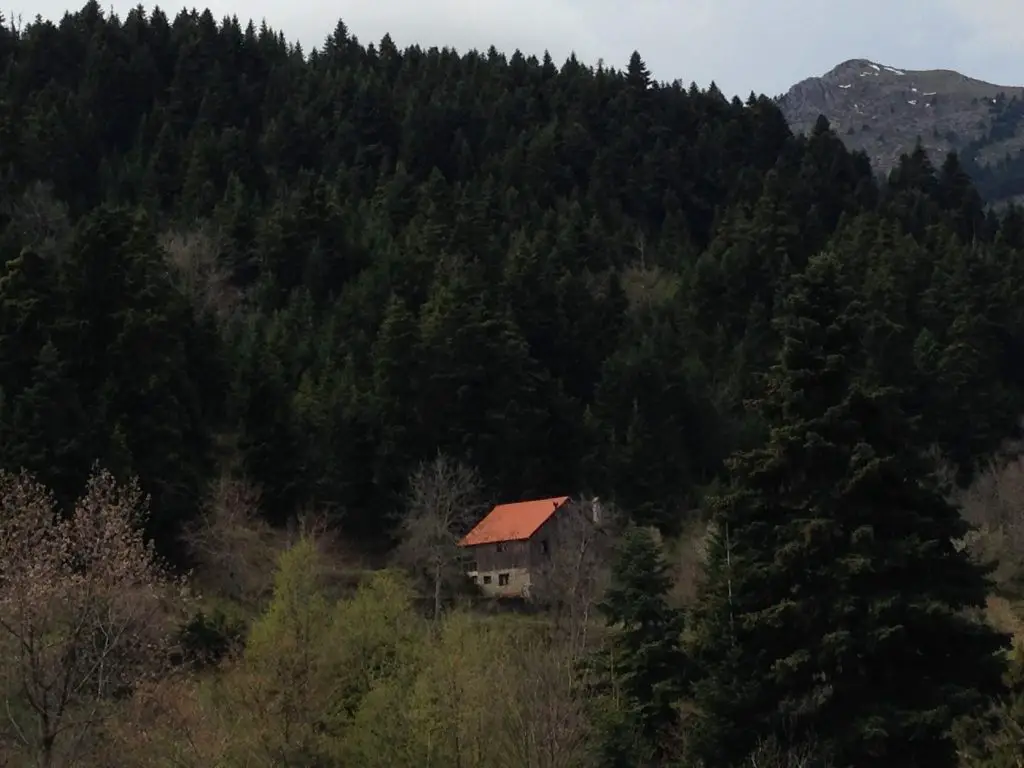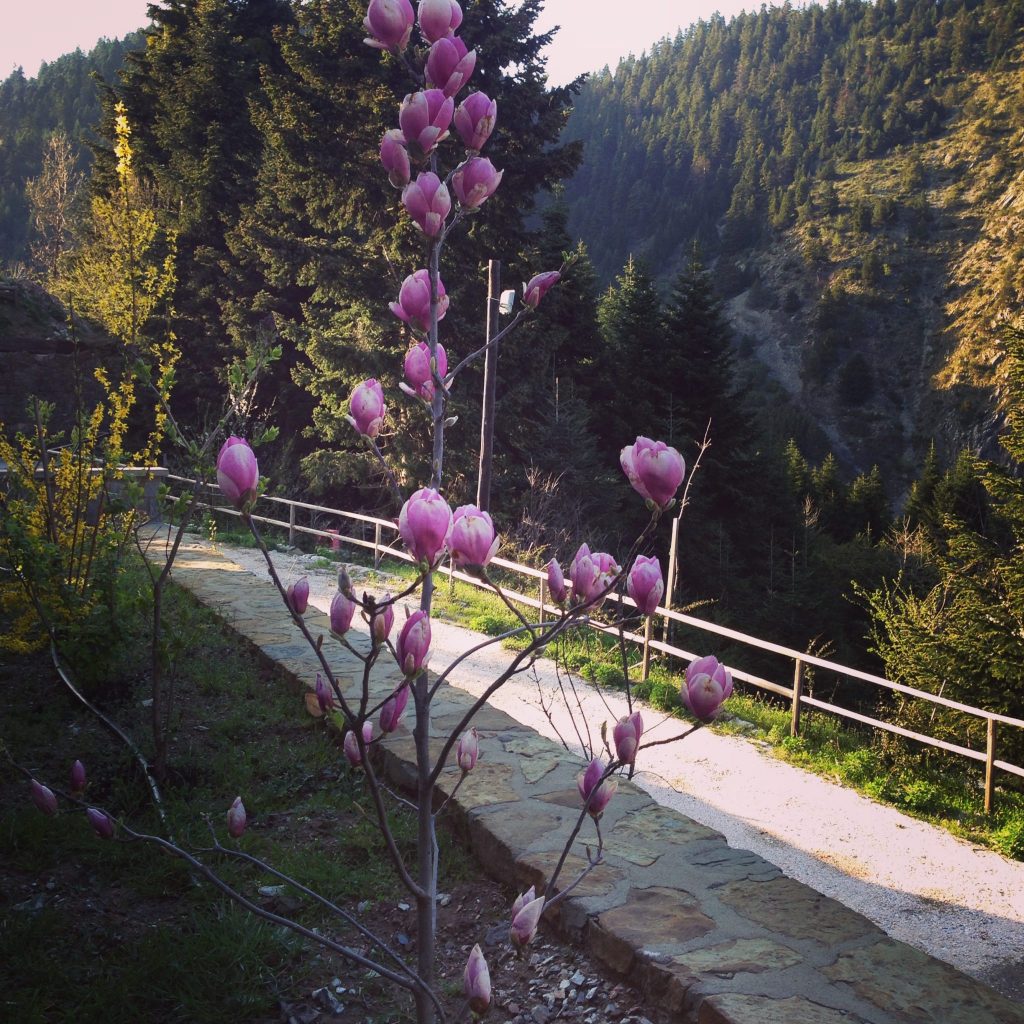 And then, after a good 45 minutes of walking, the source of the rushing water came into view: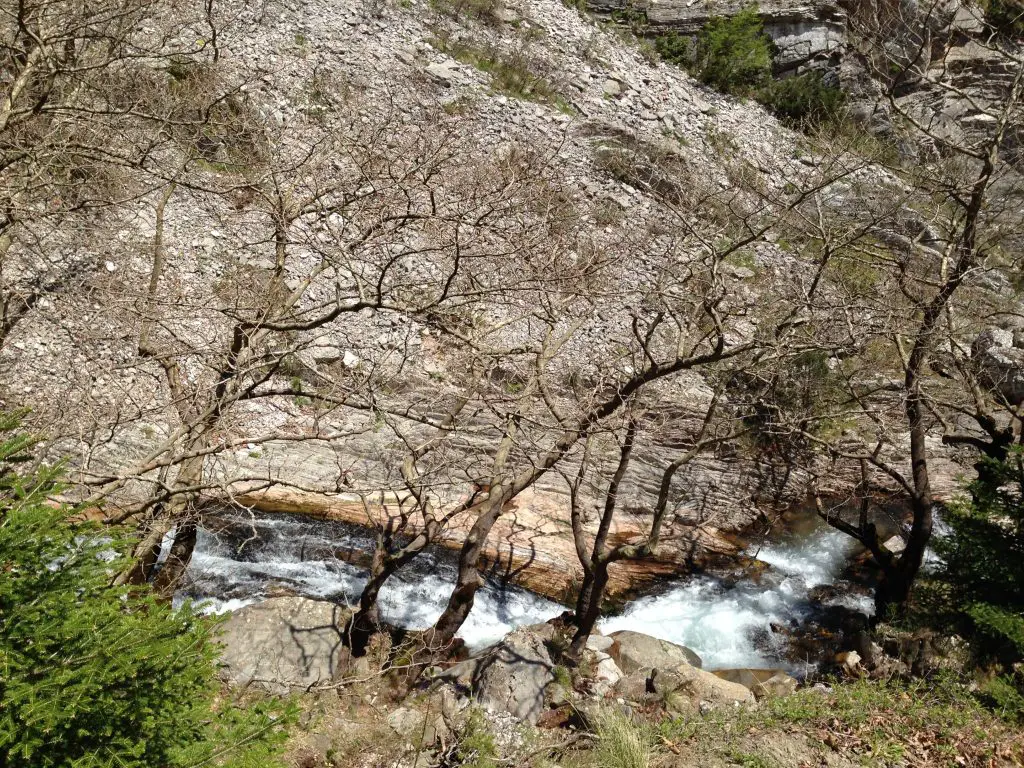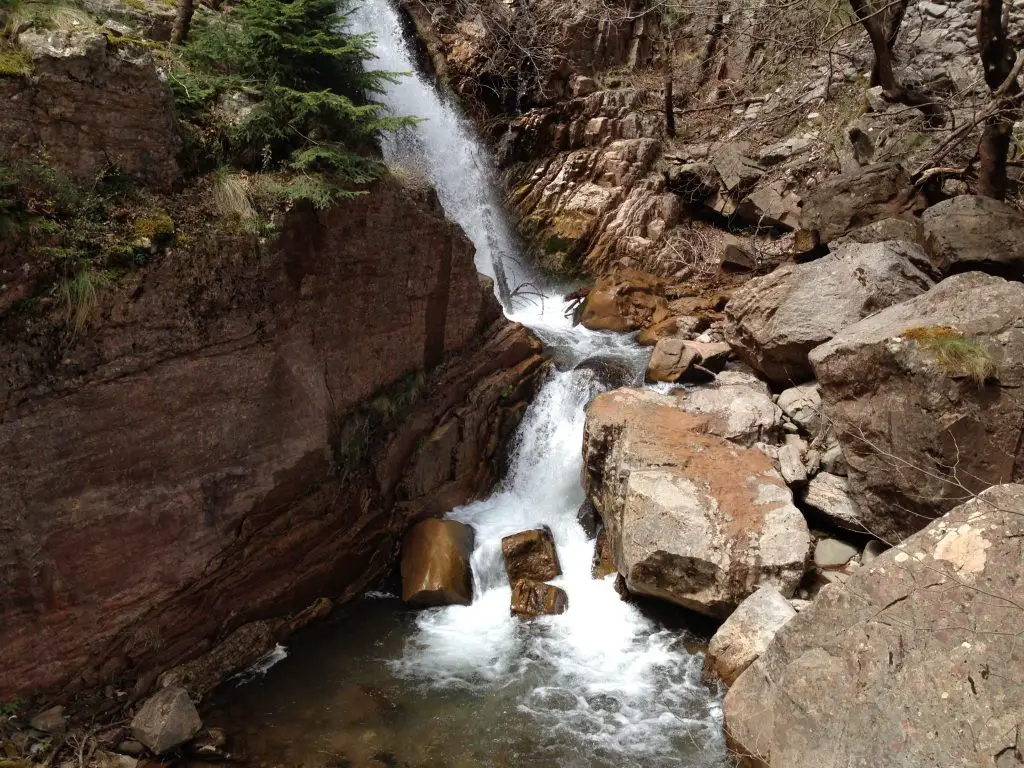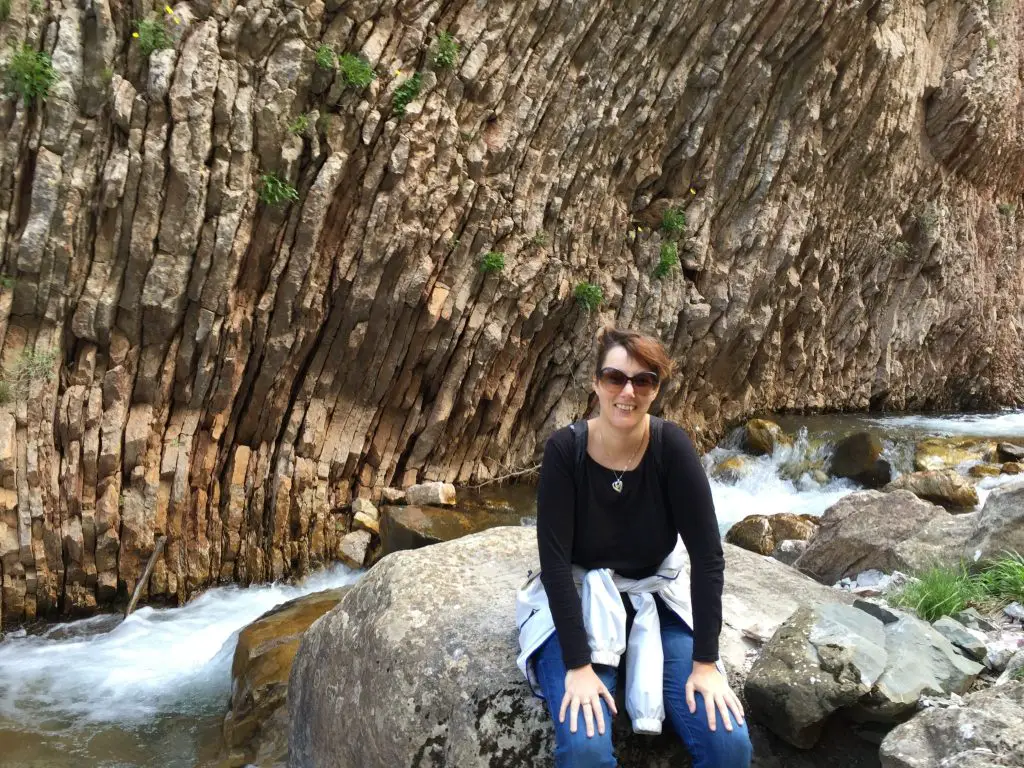 Well – going back uphill took longer, but ironically didn't feel too long.  Maybe it's because it's easier to walk up than down?
A delicious meze lunch awaited us out by the pool when we returned: all ingredients locally sourced and, in keeping with the name of the resort – hand/homemade:  local sausage, fresh salads, pandremeni feta dip and homemade extra strength tsipouro!  Very enjoyable after a morning's hike.
The members of Travel Bloggers Greece who joined in were:
Photography Travel
Family Goes Out
Meet Culture
**A special thanks to Montanema Handmade Village for hosting us during our stay in the Agrafa Mountains. As always, all thoughts and opinions remain my own, despite any complimentary services received. **