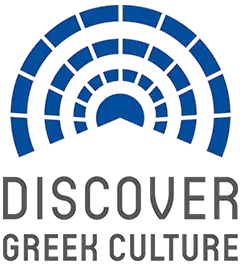 Founded in 2013, Discover Greek Culture offers tourists to Greece…
hands-on Cultural Tourism Experiences [in Greece]. DGC promotes Greek culture by showcasing the history, archaeology, art and gastronomy that set Greece apart from the rest. DGC's unique tours weave together the very best of the Hellenic experience for discerning travelers looking to immerse themselves in Greek culture.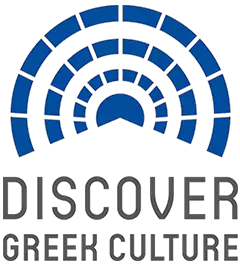 On a rainy Monday evening in February 2015, Licensed Tour Guide Sotiris Karkanias and Marketing and Sales Co-ordinator, Michael Tanteles met myself and other members of Travel Bloggers Greece to take us on a 'mystery tour.'  Despite the rain, I felt quite excited as the duo refused to give us even a hint of where we'd end up!
Walking tour
As it was raining so hard, and as we're pretty familiar with Athens, Sotiris kindly kept our walking tour brief, but also interesting.  I didn't know – for example – that Athens received its name after a competition the Goddess Athena had with Poseidon, over who would protect the city.
Poseidon gave a gift of a spring of seawater, whereas Athena gave a gift of an olive tree as she touched the rocks of the Acropolis.  This is why you will see many olive trees in Athens, especially as you wander down Ermou, the famous shopping street in Athens.
Plaka
We then found ourselves being taken into the dark back streets of Plaka.  Far from being afraid – it was with intrigue that we entered Tripodon Street, the oldest city street in Europe that has retained its name for over 2,500 years!  This street boasts many private mansions and is right under the Acropolis.
Stopping outside one, Sotiris and Michael rang on the bell.
Here we are!
And our host opened his door and invited us into his 19th century neoclassical home.  This was the highlight of the tour: Discover Greek Culture have a special arrangement whereby visitors are shown around this wonderful home, offered hospitality and the history of the house is explained.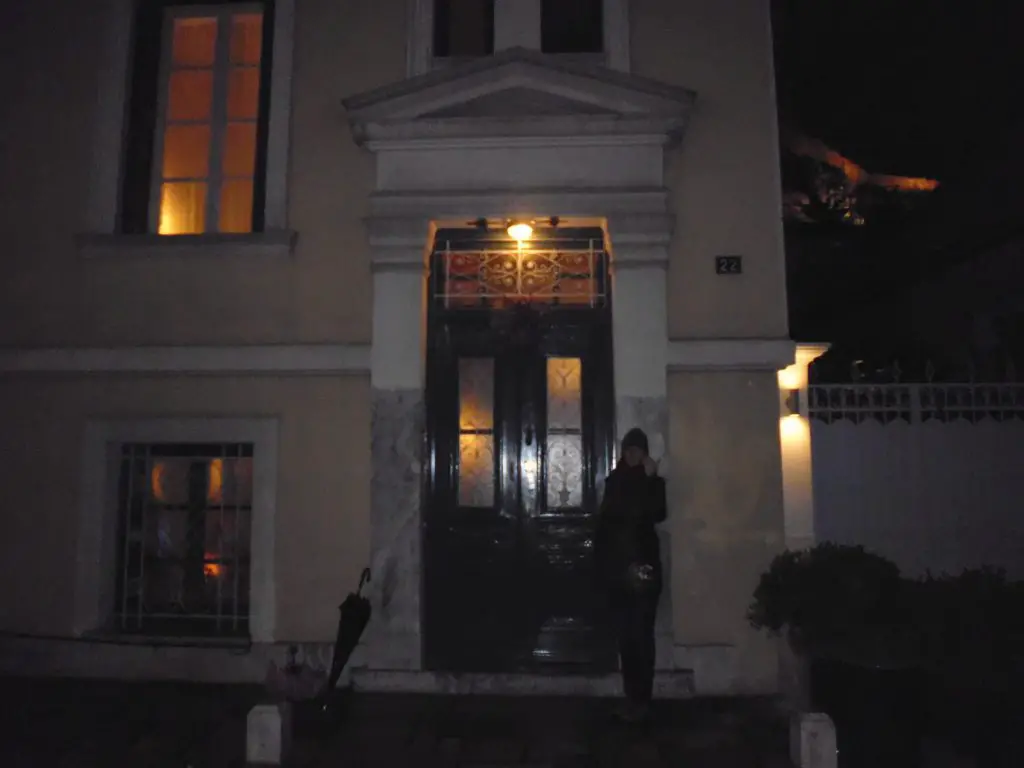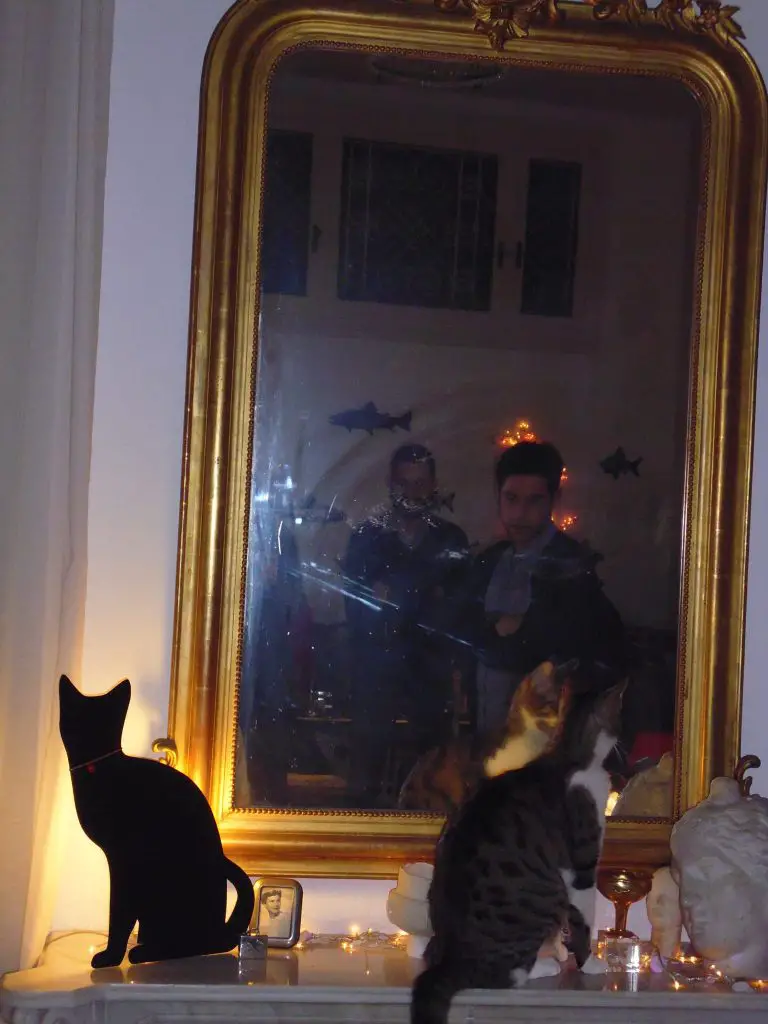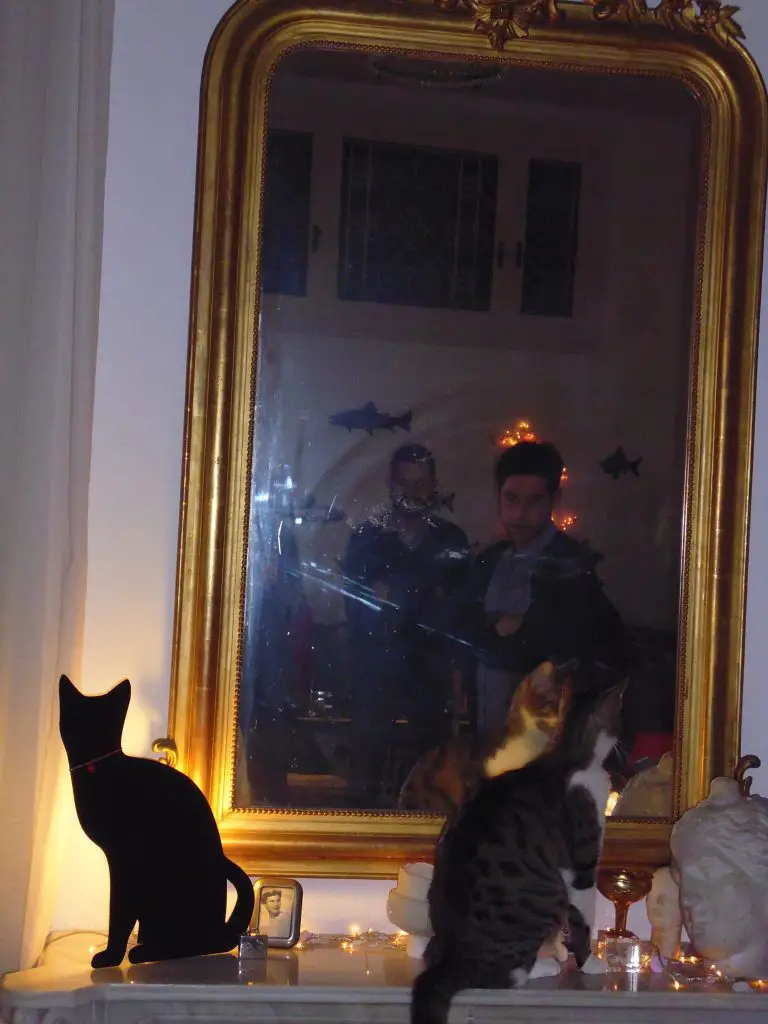 The
Pièce de résistance
We were led into the dining room to settle in, drink wine, eat Greek cheese – but as we entered, we let out a collective gasp.  When the home was re-designed, parts of the original structure were discovered – and these were incorporated into the house today, by way of glass flooring  to allow the excavation work below to be seen.  If  you suffer a little from vertigo, I would suggest not looking down too often!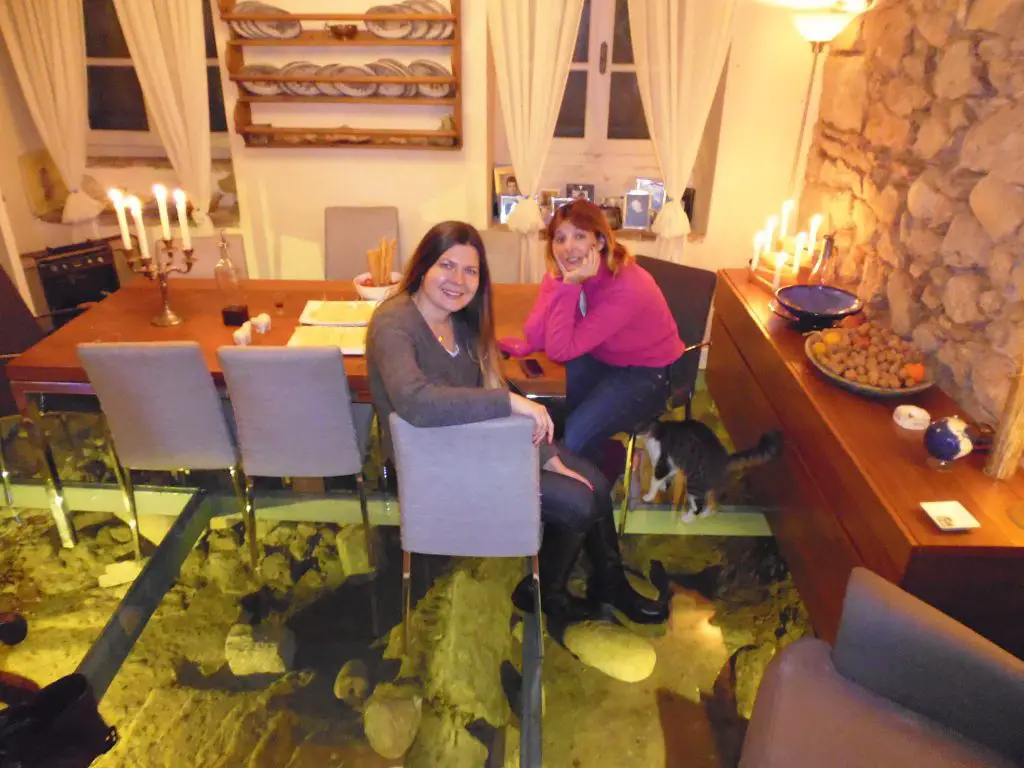 This tour was part of Discover Greek Culture's bespoke programme: The Heritage Dinner.  All in all, I would recommend this tour as it is not just an impersonal wander through the streets (although this can be nice), Discover Greek Culture are unique in that they've gone one step further; working with hosts who want to go that bit further, by openng their homes up to visitors and giving one a different and more personalised view of life in Athens, and Greece.
We wound the evening up really quite late, we were so busy chatting and swapping ideas.  We came away having made new friendships, and promising we'd be back in the spring when we could utilise the rooftop garden and drink wine with the Acropolis in the background.
Thank you – Discover Greek Culture – for introducing us to this unique tour and I'm sure we'll be back for more!
Travel Bloggers Greece were guests of Discover Greek Culture for the evening.  The full Hal Day tour is The Heritage Dinner Tour and prices start from €220.00  including dinner in that magnificent dining room.