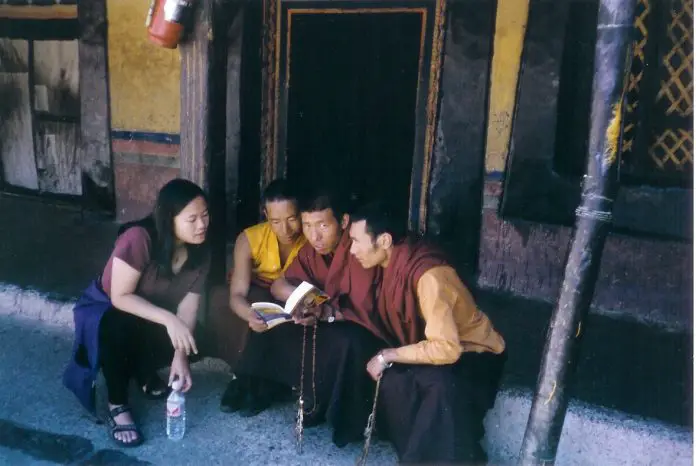 Debbie YL Wong is an interesting individual. Of Chinese descent, she was born and raised in Canada. She piqued my interested when she contacted me about reading her new book—The Same Sky, her journey through SE Asia.
Debbie starts out as an expat, living and working in Beijing. She seems to have it all sorted out: excellent job for a multi-national hotel chain, relationship with gorgeous fellow expat, Frenchman Chris. But is life all it's cracked up to be?
Review copy "The Same Sky" provided free of charge by Debbie YL Wong.
Debbie: why didn't you enjoy the expatriate lifestyle in Beijing?
Actually many aspects of the expatriate lifestyle were wonderful: spacious living quarters, the most fascinating markets at your doorstep, the chance to work with local staff who are delightful, and the close-knit community with other expats from all over the world. However, after some time, I started to miss home, especially at the end. The ugly side of the expatriate life can show its ugly head: a lot of drinking, partying and it began to feel that as foreigners, we were on a vacation that stretched on for too long. For me, it was time to move on.
What was the final straw for you to decide to travel through Tibet, Nepal, Laos & Thailand?
When my relationship disintegrated, I knew I had to leave. He drank a lot the whole time we were together and at the end, when the fights became unbearable, I finally escaped. The expat community can also be so small and I didn't want to face him or anyone who knew us. I needed to break the ties. I threw a camera, journal and some clothes into a backpack and left for Tibet without much of an itinerary or plan. But by the time I arrived in Lhasa, my first stop, I felt lost all over again. Miles away, the ghosts of our relationship haunted me every step of the way and that was when I knew I needed to face what happened.
The beauty of traveling is that the honest and heartfelt exchanges with the locals enabled me to open up my heart to new experiences and to a place of healing. When I returned to Beijing eventually to pick up the rest of my things, I felt changed and renewed.
Many can only dream of going to Tibet—and yet your book clearly shows us of the struggles of the local people under the regime. How did it leave an impact on you?
I wasn't aware of the geopolitical issues of Tibet until I was really there. I witnessed some of the injustices including not being able to practice their religion freely, even carrying a picture of the Dalai Lama was subject to imprisonment. Mandarin Chinese is the only language spoken in schools and the older Tibetans are concerned that the younger generation will lose their identity and culture. The tension between the Chinese and the Tibetan continues to be problematic and I'm not sure what the future will hold for the locals there.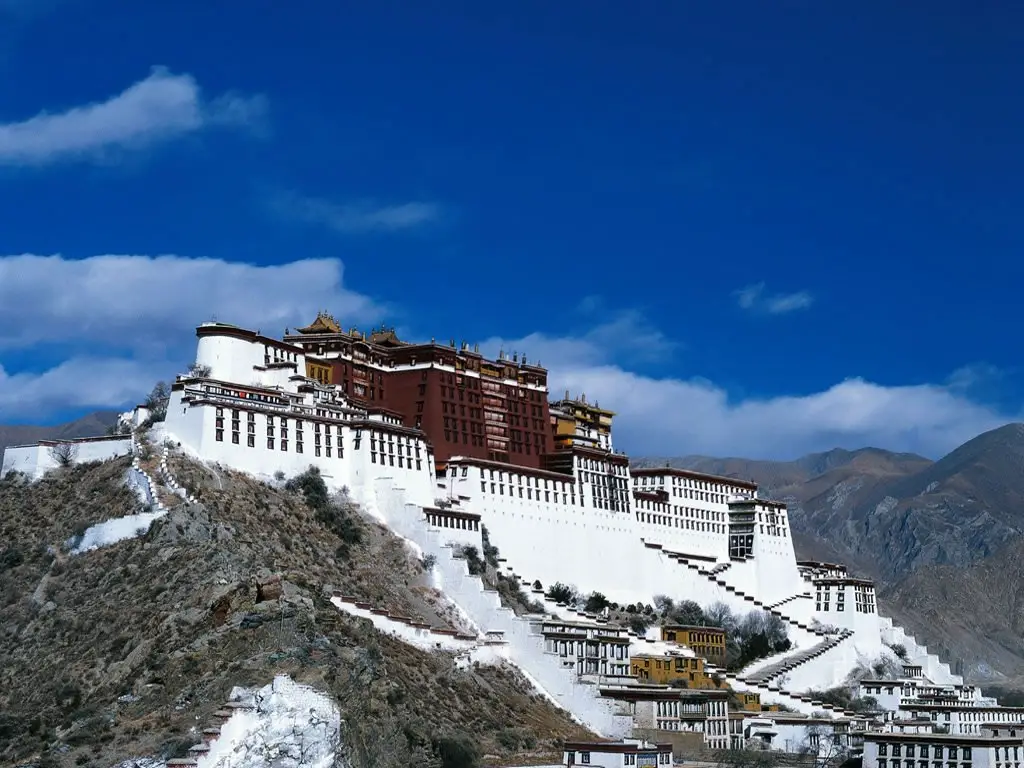 Many Tibetans were very suspect of me since I looked Chinese until I explained that I was actually Canadian. Although I'm proud to be of Chinese descent, I felt embarrassed at the ill treatment and imposing rules of the Chinese towards the Tibetans there.
However, despite the heartache, I felt inspired by the Tibetans' tenacity for their religion and resilience. One local shared that the Chinese could take away his right to practice Buddhism freely, but no one could take away what made his heart beat. A truly wonderful strong people.
You met many people on the way—forming a relationship too. But surely this journey was about learning to be by oneself?
Absolutely. I needed to be on my own and yet, I was never alone. Locals, other travelers and yes, also another lover along the way, surrounded me on my journey. What's fascinating about traveling is that you meet so many different people along the way and they invite you into a portal into their lives, a moment in time where they are spiritually, intellectually. And then we moved on in our own direction, perhaps never to see each other again. I took in people's stories and insights and that helped provide a different perspective to my situation. Inner strength grew from this openness. Being around so many enabled me to relish in my solitude and find peace again.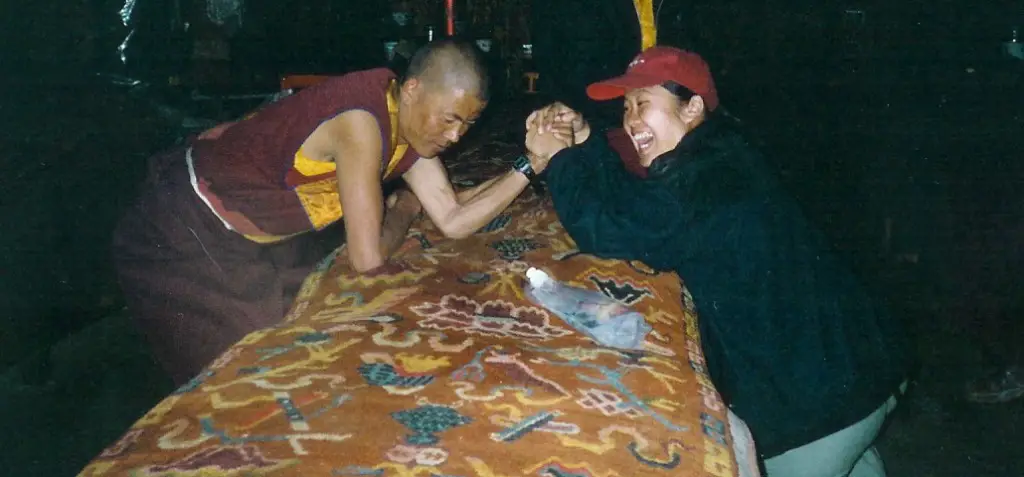 The overall message of The Same Sky—sum it up.
No matter where I traveled, I discovered that despite political and geographical boundaries, we all share universal qualities of love, anger, grief and a quest for peace. That human bond we have through heartfelt exchanges with locals and travelers helped me rediscover an inner strength I never knew I had. I wanted to write this book to inspire other people who have suffered any calamities of the heart to travel and open oneself to other cultures
And where can we find you now?
After my long journey through Tibet, Laos and Cambodia, I landed a job in New York City where I am today. I was only supposed to be here for a year and now this is my 14th year. I still write, in fact I have a travel blog: www.debbieylwong.com
And after that rough patch in my life, I found love again. I married my husband recently and now I have a teenage stepdaughter. It's funny how life turns out!
Thanks for sharing Debbie. The Same Sky is a great read not only for foreigner's abroad, but for anyone at a crossroads in their lives, who is in a relationship they know is not right for them, and they feel they lack strength to make life changes.
You can also follow Debbie on Twitter.
All photos © Debbie YL Wong