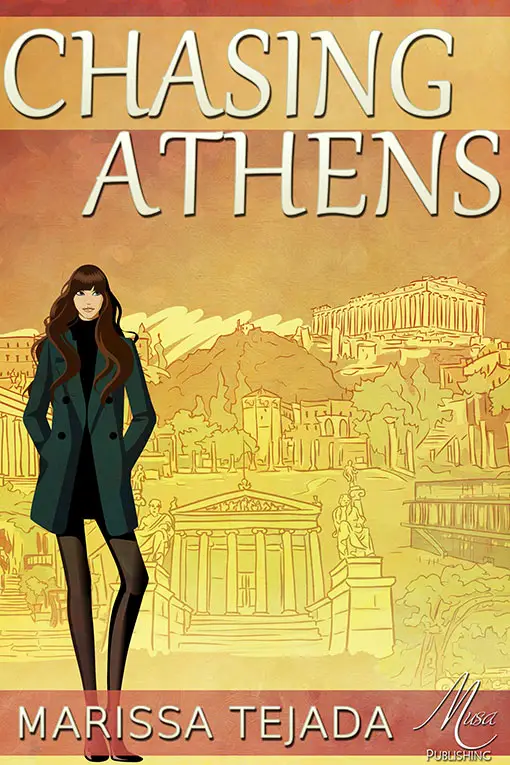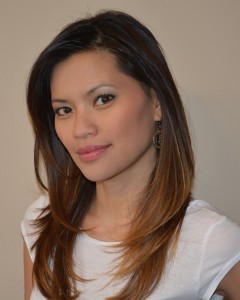 Scrolling through my Facebook feed—taking a break from writing—I chanced upon Marissa Tejada.  An interesting woman, Marissa has a rather mixed heritage and, a girl after my own heart, has also found herself in Greece—Athens—and loving it.  Plus she's just finished her first novel "Chasing Athens"—a novel based on her experiences of being here.  Having read the book, I jumped at the chance to have coffee with and interview her.
Marissa, tell us a little about your intriguing background.
So many ways to answer such a question but here's what comes to mind:
I was born in Brooklyn and later grew up on Long Island, in the suburbs of New York City.  I went to university in Upstate New York and reached my goal of graduating with a journalism degree.  I then worked as a television reporter/anchor in smaller cities then ended up at a Fox News station in Orlando, Florida.  I switched gears and worked a few years in high-tech PR in one of the best cities to do that, San Francisco.   Then, I moved to Greece. Here, my life took unexpected turns.
I always had the urge to write creatively but having those high-paced day jobs never offered me the inspiration or time.
Only when I came to Greece did the drama and surroundings really inspire me to sit down and write and make the time and that's how Chasing Athens came about.
Besides being an author I am a full-time freelance writer specializing in travel, tech and food and wine.
I always loved to travel and now I especially love the Balkans and exploring Mediterranean countries.
What brought you to Greece?
Like many other expat women I know my answer is (lol), "I married a Greek man."  That's how Greece came into my life.
And why have you decided to stay?
Although that relationship didn't work out I decided I wanted to try out living here on my own.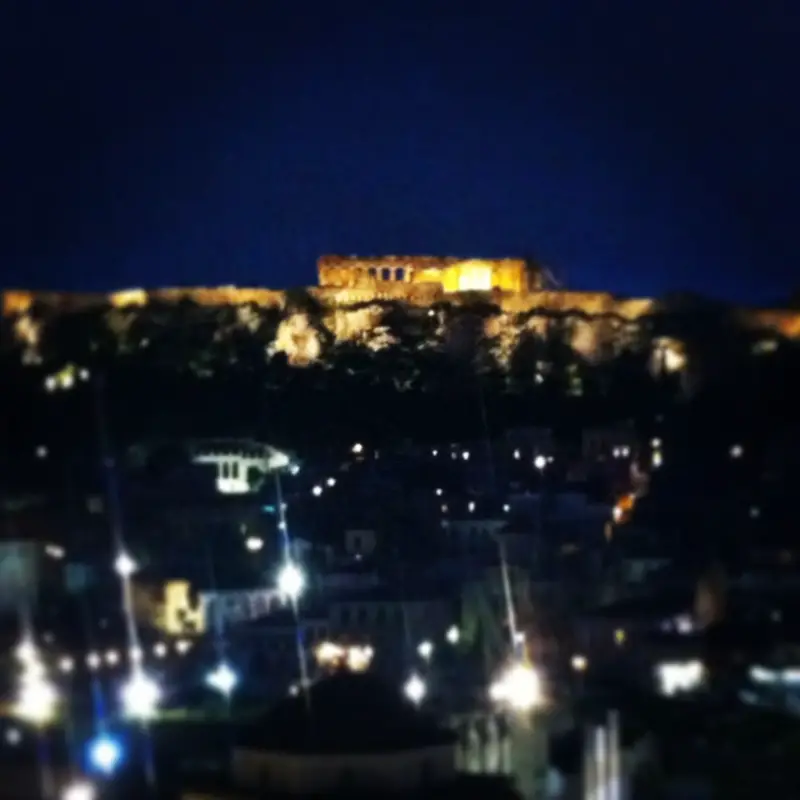 I had built a life, started to work more and most importantly made close friends and relationships. I was learning the language and really liked the city for all it was and wasn't. We can never know what the future holds.  For me, there's always the choice to move someplace else but for now I'd say Greece is home.
Just how close to reality is the protagonist in Chasing Athens to you?
I love the lines in the movie Before Sunrise when the character Jesse the author (played by Ethan Hawke), says at his book signing, "Isn't everything autobiographical? I mean, we all see the world through our own little keyhole. I mean, I always think of Thomas Wolfe… Anyway, he says that we are the sum of all the moments of our lives and that, uh, anybody who sits down to write is gonna use the clay of their own life – that you can't avoid that."
Well, I agree!
Like Ava, I too had to make the decision whether or not I should stay on in Greece. I wanted to make it work although many factors were influencing me otherwise.  I think that feeling of belonging to a place can be an unexpected surprise.  When we live abroad, out of comfort zones, we learn so many things about ourselves that would have never been uncovered.
Ava Martin and I could relate to a lot of other things.  Besides the fact that we both love Greece, we have mixed backgrounds, we love languages, we eat too much junk and we both worry too much.
And the other characters—especially the Greek ones, any particular source for their inspiration?
My Greek characters all are a sum of everyone I had met in Greece over the last few years or from my response above – they come from "the clay" of my own life.
Yes, some characteristics seem to be like certain friends and acquaintances. However, I can say each character was created with a combination of personalities and traits of various people that have walked in and out of my life some with a bit more drama thrown in.
I found myself nodding along in agreement a lot of the time, especially with your astute observations about the Greek psyche and what roots us foreigners to this magical place.  What—for you—is the most magical part about Greece?
I like to say I am living a life surrounded by beauty.  There's so much beauty here.
I think there are beautiful traits to the people as a whole – how warm, thoughtful and giving they can be.  Then, there's beauty I find in the Greek culture and traditions.  The Greek landscapes take my breath away still. On the islands, as you dip your feet in the strikingly clear turquoise sea just as the summer breeze hits you, you can't help but feel at ease.  So for me, the magic of Greece lies in its beauty. It's simply a beautiful place in so many ways.
Any advice for a foreigner planning to spend any length of time here?
Be open to meeting people.
The great thing about living abroad, for me, is having friends with so many interesting backgrounds and stories.  Try the food, learn about the culture and travel as much as you can. Try to learn as much Greek as you can. I love what Nelson Mandela said, "If you talk to a man in a language he understands, that goes to his head. If you talk to him in his language, that goes to his heart." Speaking a little Greek can open up your horizons here.
And what's next for you—a sequel I hope!
I'm thinking about a sequel – yes!
I am also working on the outline of a novel that falls under the romantic comedy/contemporary romance category with mystery elements in it.  Everything is changing at the moment but I am excited to be at this point – concentrating on book number two!
It's been great to meet another person who's fallen in love with this place I too consider my home—who appreciates this country and its people.  I know we shall continue to stay in touch and offer writing tips!
---
You can find Marissa on:
Facebook, Twitter, Google +, Pinterest
Author Blog and Web site: www.chasingathens.com
Travel Blog: www.mygreecetravels.wordpress.com
BIO: Marissa Tejada is the author of the romantic comedy/contemporary romance novel, Chasing Athens. It is part of the Terpsichore imprint from award-winning digital romance publisher, Musa Publishing. She's also a full-time freelance writer specializing in food and wine, technology and travel writing. Her research and writing is featured in numerous publications including Fodor's, Forbes Travel, Wine Enthusiast, GQ, IBM Midsize Insider -Reuters and more. She also enjoys blogging for her travel photography blog, my Greece, my travels.
As an award-winning journalist, Marissa has worked across the United States as a television reporter/anchor in Florida, Washington State and Upstate New York. She has also worked in newsrooms in Los Angeles and London and managed high tech PR in San Francisco. Marissa graduated cum laude from the Roy H. Park School of Communications at Ithaca College.