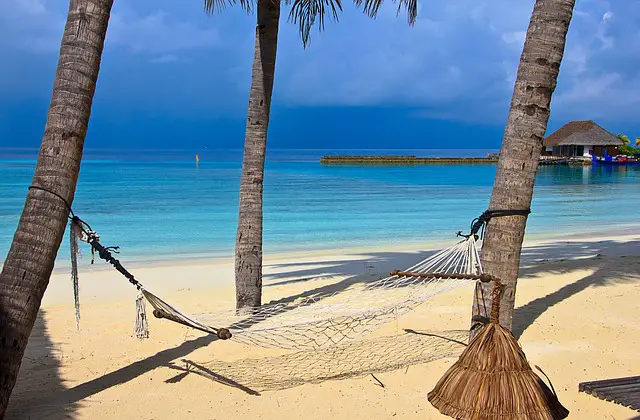 I've never been to this next destination – but you can bet it's on my bucket list, ESPECIALLY as winter approaches as I'm writing this.
---
You'll be hard-pressed to find a more culturally diverse island nation than the Maldives. Made up of over 1000 small islands formed by coral – atolls, situated in the Indian Ocean just below India's south-westerly tip, divided between the northern and southern hemisphere  – for centuries the islands were an important stop along a well-travelled trade route, and the island's pearly white shores were a welcome sight to sailors navigating often tricky waters.
Today the same excitement is felt by anyone enjoying a sail, or a crewed yacht charter, for example.  You can travel to a new beach every hour and still not have time to explore all of the wonderful beaches the Maldives are made up of. With  limited time, here are a few suggestions to help you enjoy paradise in style.
Kurumba Village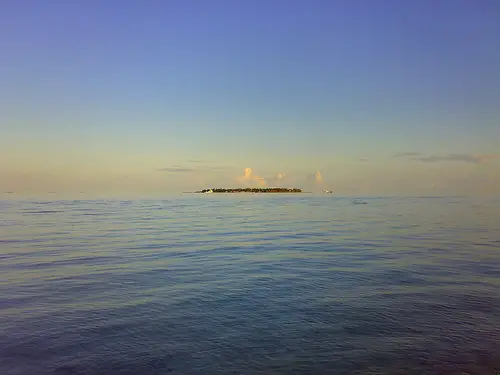 You know the picture;  the paradise image of a restaurant where the seating is set directly in shallow turquoise waters. Welcome to Kurumba, a complete island spa comprised of beautiful bungalows and shallow turquoise water that never gets cold. Here you'll be pampered, massaged and served dinner at tables submerged in crystal clear waters.
If staying in paradise sounds like your type of holiday, Kurumba is the perfect place to book your honeymoon.
Surprises in the capital of the Maldives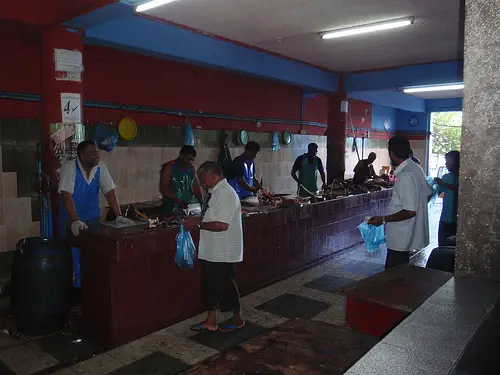 The Maldives is named after its capital – Malé  – and the prefix 'dives' literally means 'islands'.
Malé is full of surprises, and if you only have a short time to spend in the capital, there are two places you should definitely visit:
1) Malé fish market: expect to buy a catch that just literally came off the boat
2) Grand Friday Mosque: made entirely of compressed corral.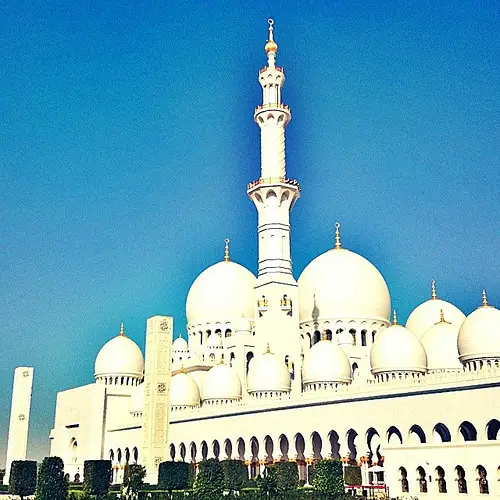 Endless lagoons and beaches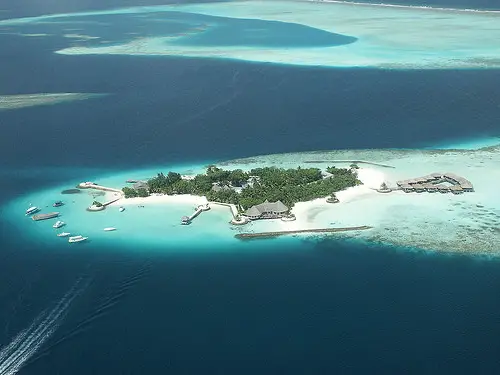 As you cruise along from beach to beach, look down, forward and aft of your yacht charter and all around you'll see the deep blues of the lagoon below and endless stretches of white sandy beach. Writing my wish piece here as winter approaches in the far northern hemisphere, I really know where I'd rather be right now!
Why not find your own paradise by sailing a boat to any number of islands in the Maldives, some of them completely uninhabited, others populated with spas and luxurious bungalows. By booking a yacht charter, you'll have the benefit of a guide.  Whether an experienced sailor or novice, either way you're in for an unforgettable experience.
Have a look at Trip Advisor's reviews and offers for hotels and accommodation in the Maldives.
Have you been to the Maldives, sailed or chartered a yacht around the islands?  Let me know about your experience because I can seriously see myself going one day.
Is it too romantic to be enjoyed alone?
Featured image by SuzyT (Pixabay)