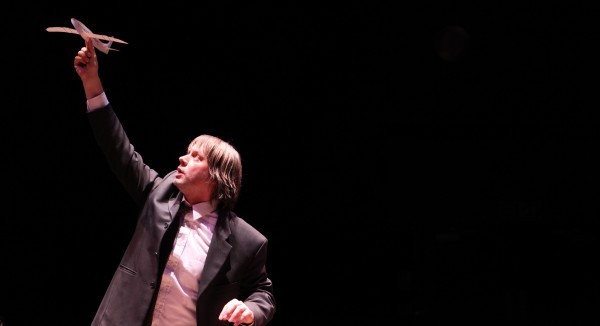 What a great way to round of the first month of 2014!  I headed off to a very artsy venue in Athens called BIOS.  It's a great venue as it has various different rooms that can hold any number of people and host any number of events.
I particularly wanted to see "What I Heard About the World," shown in their Main area.
"What I Heard About the World" is a play performed by three actors from the British artistic group Third Angel.  They describe themselves as "[making] entertaining and original contemporary performance that speaks directly, honestly and engagingly to its audience."  "What I Heard About the World" "is a thought-provoking and entertaining attempt to describe a world that seems to get bigger by the day" (Source: http://edinburghshowcase.britishcouncil.org/index.php/home/third-angel-and-mala-voadora/) and shows us true (extraordinary) stories from around the world and how the media helps us to be drawn to them.
But enough of the quotes and descriptions from others about the show – how did I find it?
In an entertaining, slightly dark way, we were exposed to different tales from around the world, all gleaned from news footage.  Tellingly, the performance showed us how we shape our perceptions of the world:
The Koreans?  Well, they all eat dogs don't they
And in Brazil, you can pay strangers to come to your funeral to mourn for you (the more money you give them, the more they'll mourn).  I'm assuming you arrange this before you're dead.
And it got me thinking:
How does the rest of the world perceive Greece?
The Greeks?  Well, they're all lazy, Ouzo drinking layabouts aren't they?  And don't get me started on the British!  They're all drunkards on the rampage through the towns and cities
See what I mean?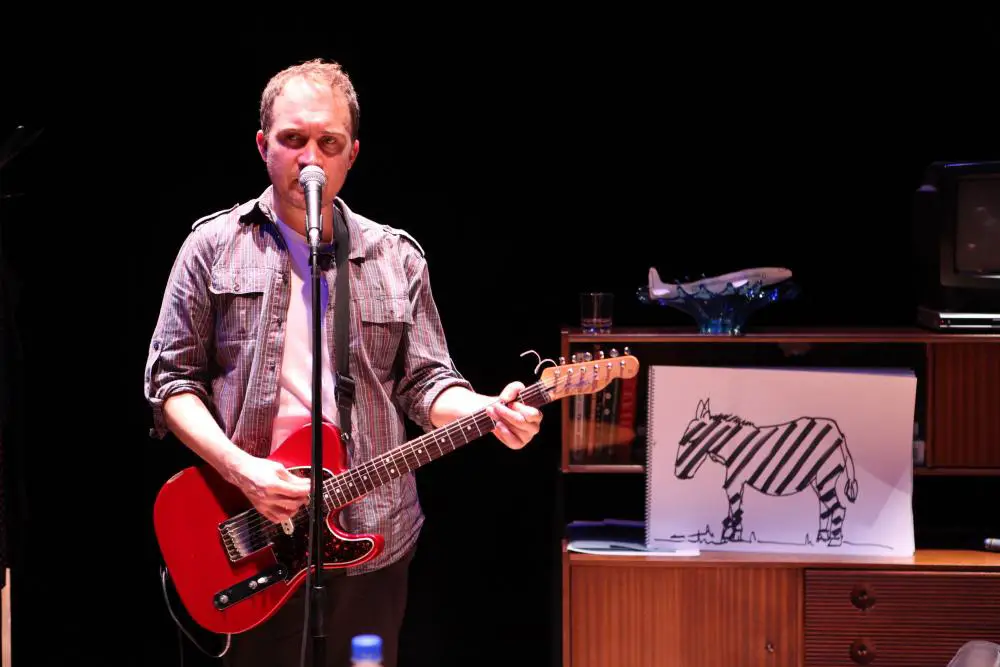 Chatting to Alex and Chris after the show – two of the cast members – they helped explain that they aim to not use stories from whichever country they're performing  (and they've taken this performance to quite a few so far).  This is so they don't run the risk of alienating their audience – but also because you want to make people think about pre-conceptions from other countries, not your own.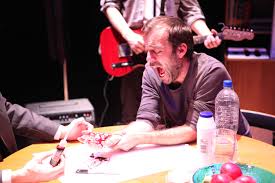 They're hoping to take the show to Canada by 2015 – and also to the U.S.
The U.S?  Well, they have no idea where anywhere else on the planet is do they?
Yes, it was a performance that challenges our assumptions about other countries and cultures, and makes us questions ourselves too.
Thanks for a great night – and for explaining the idea and concept behind the performance.  Next time I read a newspaper report, I shall take it with a pinch of salt…and try to ensure I reserve judgement until I spend any length of time there.
Featured Image courtesy of: http://www.ayoungertheatre.com/review-what-i-heard-about-the-world-soho-theatre-third-angel/