There's something incredibly satisfying, in the travel blogging world, about working with a group of people who strive towards the same aim, the same goal and want to help their peers in the process.  This is the aim of Travel Bloggers Greece – TBG; a group of bloggers (Greek and expats or people like myself who feel Greek, even though I'm not) who come together with our different skills (photography, SEO, prose, style) and offer tips and advice, but who ultimately want to promote this country we all love.
So imagine our blessing and delight when we were invited, over the weekend of 25th – 27th November 2017 –  to exhibit at Xenia; Greece's Premium Exhibition targeting the Tourism Industry.
Travel Bloggers Greece at Xenia
Our primary purpose at the Exhibition was to highlight to visitors that Travel Bloggers Greece is here to help them promote their business and destination.  With an eclectic group offering different blogging niches (independent, luxury, adventure, family – to name but a few) – our main goal was to also highlight that Greece is not just a summer destination,  nor is it just about islands and the popular tourist spots – something I regularly highlight in my Greece posts on my site.
To do this, our stand needed to be, well, outstanding.
And thanks to the hard work of team member and blogger Anthomeli, (website in Greek),  she sourced fellow blogger Call For Mom who created our fantastic banner – indeed highlighting pictorially that Greece is a destination for all seasons.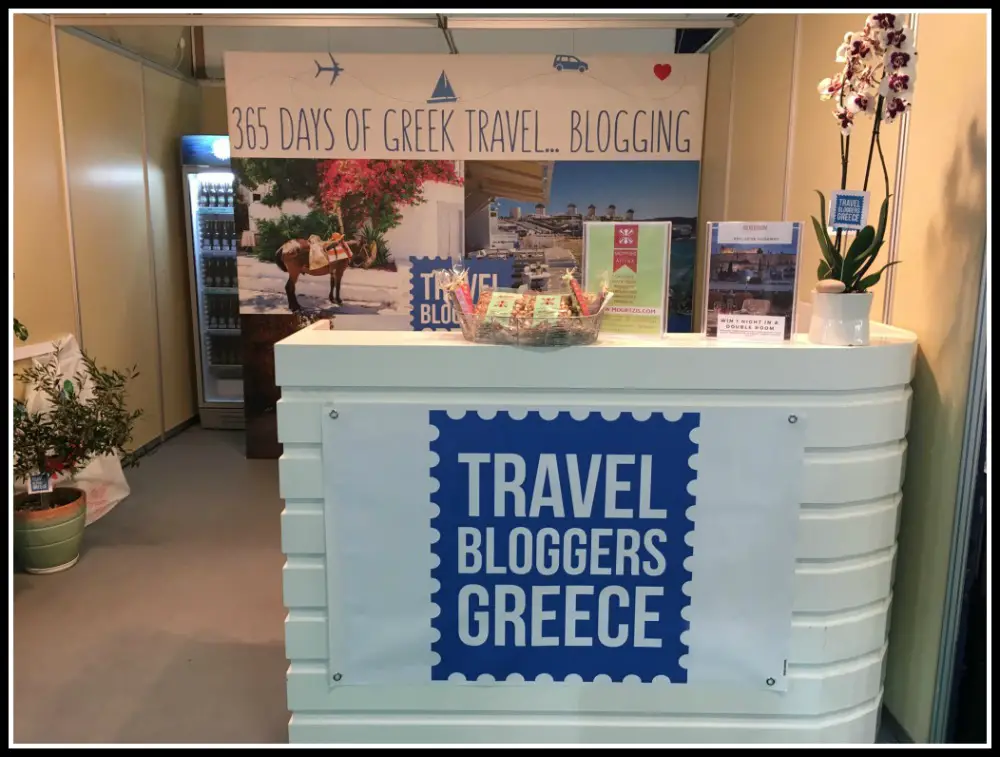 Travel Bloggers Greece at Xenia – Sponsors
To ensure our stand was even more enticing to visitors, beyond the initial visual aesthetically pleasing element, one needs to have a good refreshment on offer when sitting down to discuss potential link ups and opportunities with us. Thanks to:
this was made possible.  Anyone coming up to the stand felt immediately welcomed by our enthusiasm and the traditional Greek feel and products on offer.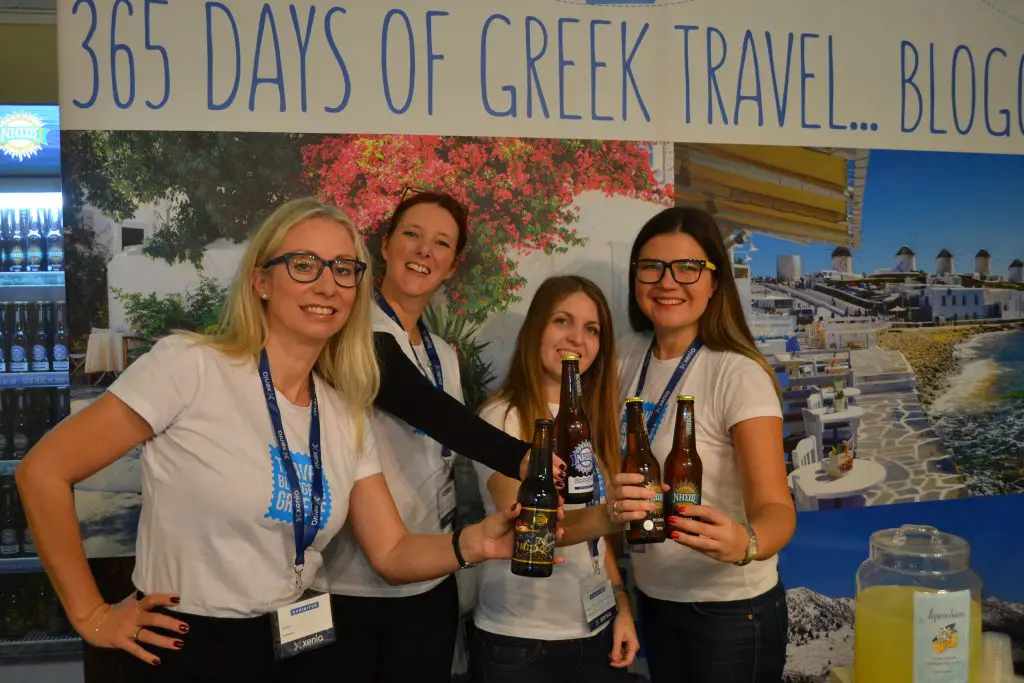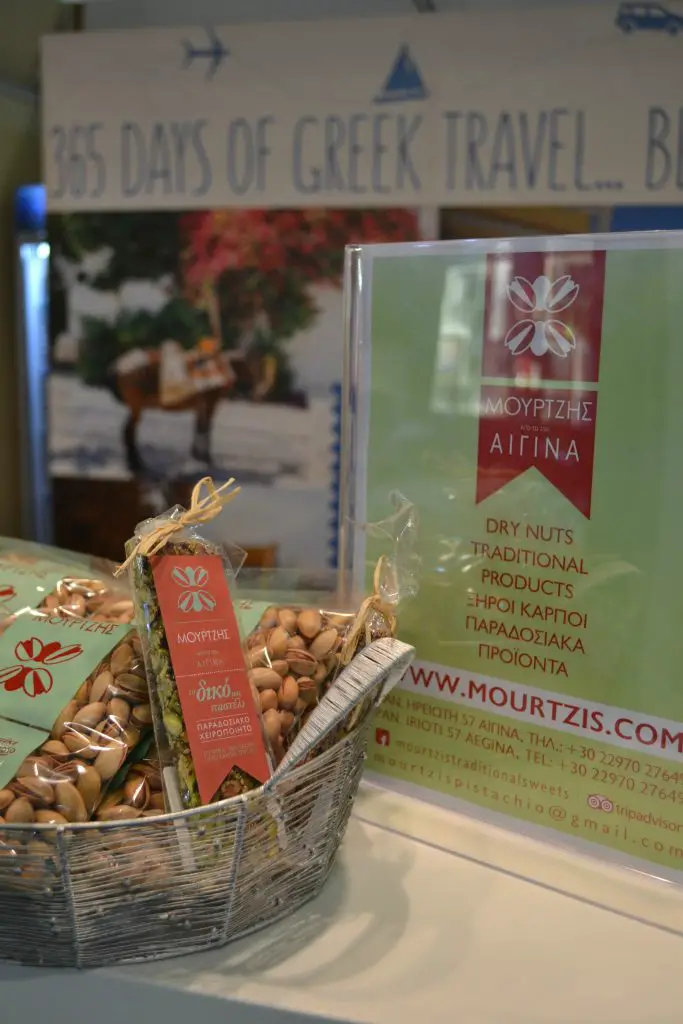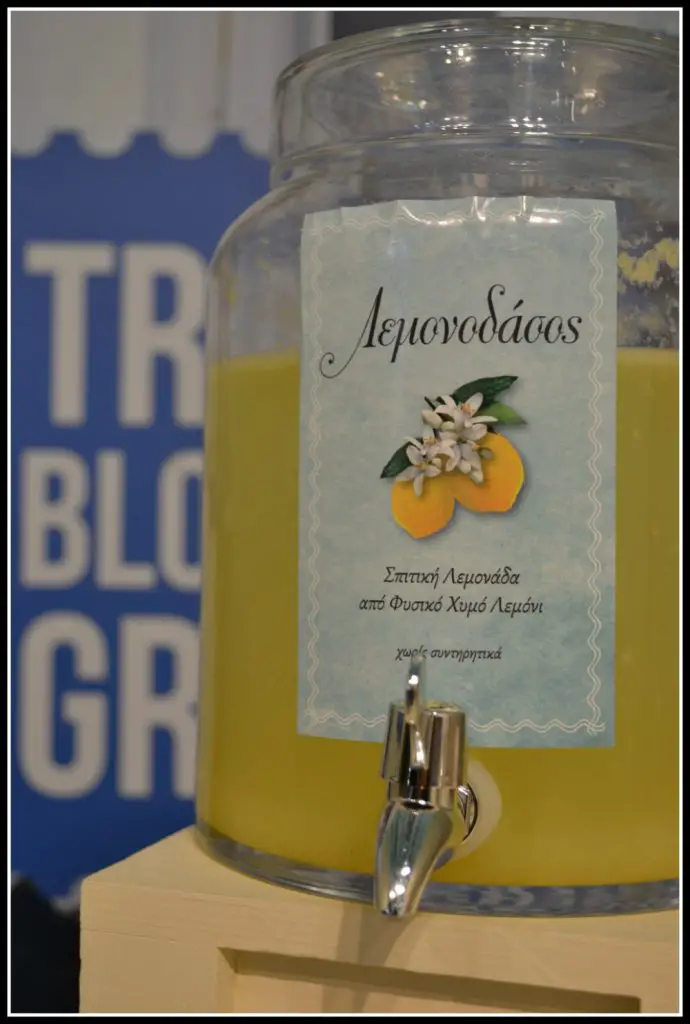 Of course, the construction of our stand could not have been made possible without the help of Golden Transfers who whisked us to our destination to set up and construct.
The three days were jam packed, proof that Travel Bloggers Greece at Xenia was a success in the spirit of uniting businesses and promoting what we, as a group and individual bloggers, can achieve and how to further promote this beautiful country I choose to call home.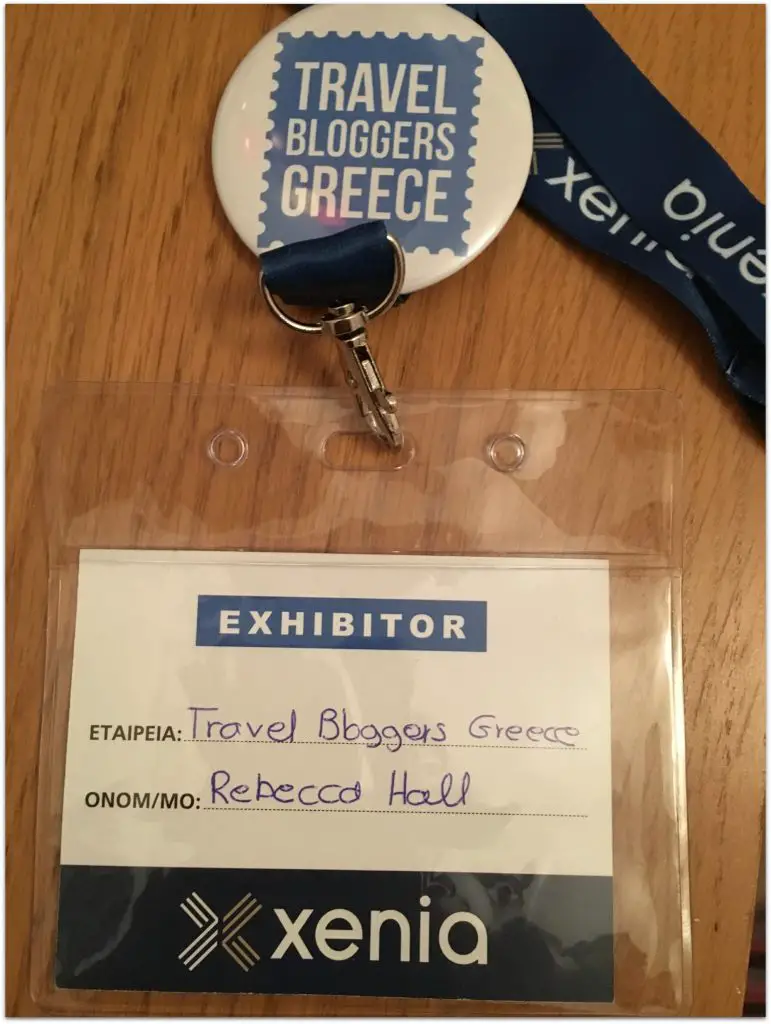 For more information on Travel Bloggers Greece, head to the website to see how your business can benefit.  See our list of members with links to their websites – and consider how Travel Bloggers Greece can help you promote your destination / hotel.