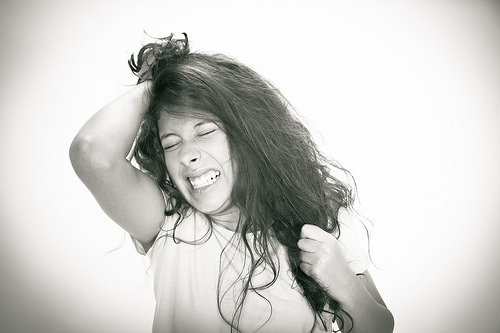 In contrast to my delightful visit to a Greek dentist the other day, I had to visit the Tax Office last week.  Anyone who lives in a Mediterranean country and has to deal with the public sector will know that it is no exaggeration to tell you I had to mentally psyche myself up for the experience – and Greece is the WORST place to visit a public office – read about the time I had to apply for a Registration Certificate as a prime example.
So, off I trot to my local tax office to change address.  Luckily my Greek friend came with me, otherwise I'd be stuffed.  We get there at 10:30am, there's a sign on the door to tell us that at 11am they are on a 'go slow' – IE: they'll be on strike, but not quite on strike (are you following)?
In we hurry, pushing past the old ladies and running up those stairs to the fifth floor, not bothering to wait for the lift.  By the time we get to the room, we've got 21 minutes to wait until the 'go slow' comes into effect.
What's a 'go slow'?
 I whisper to my friend
Oh, it means they still work, but at a slower pace than before, they're protesting about all the measures that're being imposed.
I ponder this for a moment.
Why don't they just go on strike?
My friend turns to look at me, smiling kindly at my naivety:
Well then, where's the fun in that for them?  They wouldn't get to see the frustration and desperation on our faces would they?  I guess they've got to get their kicks somehow.
Luckily we get to the counter at 10:53am – literally 7 minutes to go before the dreaded 'go slow.'  We're served (pretty efficiently as it turned out) and I turn around to the sea of faces patiently waiting their turn.  I feel sorry for them – as we exit the building at 10:59am. Is that a cackle of Public Servant laughter I can hear behind me?
See this great depiction of Spanish Public Servants. As I said, it's not just Greece.
The way to survive it?  Just go with it, don't try to change the system.
Go with plenty of time to spare – and maybe pack a survival kit of sandwiches, chocolate biscuites and fruit (also works well as a bribe to the official to work quicker – especially the chocolate biscuits if it's a woman).
What's been your experience of bureaucracy?  Has it been hell, as depicted in this short film?  Has anyone else experienced Greek bureaucracy and actually had an OK time of it??
Do share with us in the Comments.  Look forward to receiving them.