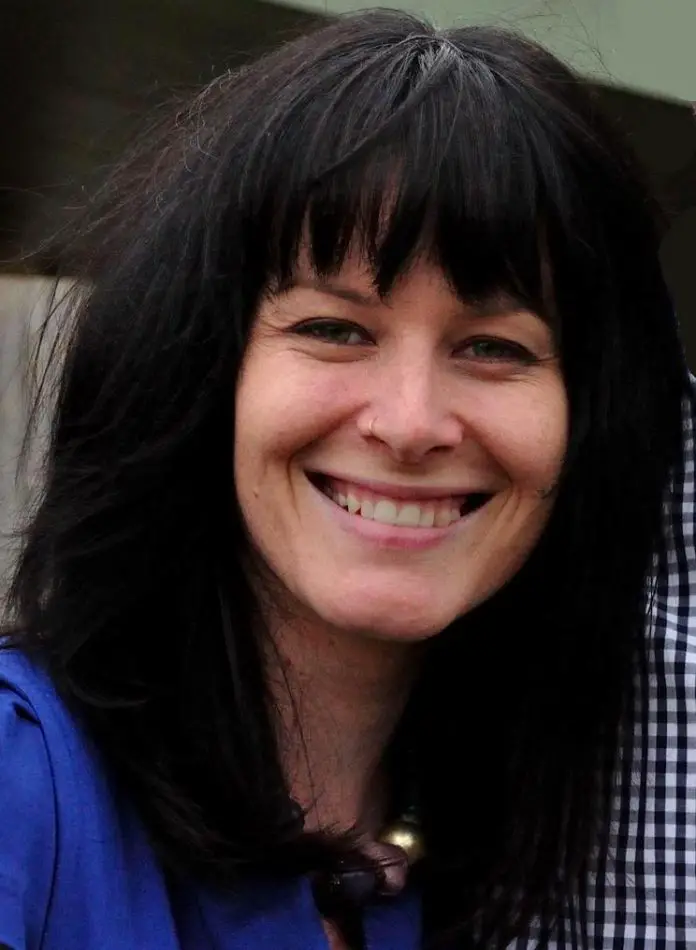 Following on from my theme of interviewing authors who have published both fiction and non-fiction about Greece, today I interview Jessica Bell, Author of  String Bridge.
Here is Amazon's description of  String Bridge.
---
Rewind.
Melody loves to play guitar. She almost becomes a rock star. But then she falls in love with Alex and gives birth to her daughter, Tessa.
Fast forward.
Melody loves her daughter and her husband, the music promoter. Her guitar sits dusty in the corner of her bedroom.
Skip.
Melody can't bear it any longer and plots a return to the stage, and the person she used to be. But the obstacles she faces along the way–are nothing–compared to the tragedy that awaits.
Pause.
Her desire to have an affair? Well, Button Boy is quite charming …
---
Review copy of book provided free of charge by author.
I had the pleasure of reading String Bridge back when I first met Jessica in Athens, early 2012. As I live in Greece, from the initial pages the book gripped me as, although not an 'almost' rock star, I could feel Melody's difficulties grappling with the Greek culture. In order to relate, the story is very cleverly woven so that one does not have to have tried to carve a life for themselves in Greece too. Visitors to this country will also smile at the vivid descriptions of places in Athens and the people encountered.
Are any of Melody's characteristics similar to your own?
All of the music references and stage fright is drawn heavily from personal experience. I quit playing live gigs because of it. To be honest, I hate it. I'm happy to be sitting alone, in silence, in my office, tapping away at my keyboard. Although I'm still as passionate about music as Melody is, and love to record it, to produce something worth playing at full volume in one's lounge room, that's the extent of it. I'm not at all inclined to make something of myself as a musician. All of the references to life in Athenshave stemmed from true experiences, though they are never depicted exactly as they happened. Many things are hugely embellished. And, of course, who hasn't ever had a terrible bout of depression in their life?
You successfully weave in personal details about Melody's family history, making the reader empathise and understand Melody's predicaments and emotions.
Melody's background; any similarities to your own that you'd care to share?
Haha. Pretty much everything. But only on the surface, for example, where she grew up, having musicians for parents, being a musician, working in ELT, spending some of her childhood in Greece, are all things I know about first hand. But I gave Melody different experiences within a world I was familiar with.
Readers of the book will gain a good insight into the Greek psyche, especially the male ego. It is accurately portrayed in rapid page turning style, along with the complexities of in-law relationships.
As a 'semi' Greek, (Jessica is actually Australian)…do you share any of Melody's difficulties in your dealings with Greek men, and potential extended family?
Not at all. My partner is a gem and a sweetheart. But I certainly have witnessed this egocentric behaviour as an outsider looking in. "String Bridge" shows us how the Greek culture is very child centric. Children really matter in a country like Greece, yet whilst Melody no doubt loves her child, she cannot help feeling she's given a huge part of herself up by having a child…a part that she fears will never return.
Do you think the Greek people view those who are not so 'child centric' as wrong? Do you think it is an anomaly in Greek culture to find people who are not so willing to sacrifice their own life by having a child?
Maybe they used to, but I don't think so anymore. Their eyes are opening up a bit more in this day and age, especially in the big cities. Greeks are very family-oriented. And if you're used to this, it's not necessarily a bad thing. And some women WANT to give up their lives for their children. If you want that, there's nothing wrong with that at all. There a pros and cons to every situation. But I was brought up in a family which lived by "if I'm happy, then everyone around me will be happy". And to me, being a mother ONLY, wouldn't make me happy. I need things for myself too. And if that is going to make me a happy person, that positivity is only going to reflect on my kids. My point? There are no rules to the way in which one should bring up their kids. You need to figure out how it works well for you. Though my way of thinking may not be an anomaly here anymore, I do still think there are a lot of people in this country that believe it's better to give up one's life for their kids. But as I said, if it makes them happy that way, then so be it.
The piece de resistance for me with String Bridge is the accompanying soundtrack. Each song conjures up an image from the book.
What made you decide to create a soundtrack to the book?
I wanted to do something unique, to garner more interest in the book. So I figured I'd take advantage of my other abilities. And I'm very happy with the way it turned out!
---
It's no exaggeration to say " String Bridge" was a page turner for me. It had me laughing out loud and shedding a surreptitious tear in turns.  Thanks for taking the time to answer my questions Jessica, and for giving us an insight into what motivated you to write Melody's story.
---
Bio: In addition to Jessica's novels (STRING BRIDGE,THE BOOK), her poetry collections (TWISTED VELVET CHAINS and FABRIC which was nominated for the Goodreads Choice Awards in 2012), and her pocket writing guide (SHOW & TELL IN A NUTSHELL), she has published a variety of works in online and print literary journals and anthologies, including Australia's Cordite Review, and the anthologies 100 STORIES FOR QUEENSLAND and SHADOWS AT THE STAGE DOOR, both released through Australia's, eMergent Publishing.
Additionally, she is the Co-Publishing Editor of Vine Leaves Literary Journal, and makes a living as an editor/writer for English Language Teaching publishers worldwide, such as Pearson Education, HarperCollins, Macmillan Education, Education First and Cengage Learning.
You might like to check out the Homeric Writers' Retreat & Workshop she annually runs in the Greek island of Ithaca. In 2012 she had Chuck Sambuchino of Writer's Digest, and this year, 2013, she has Katharine Sands, New York literary agent as the main instructor.