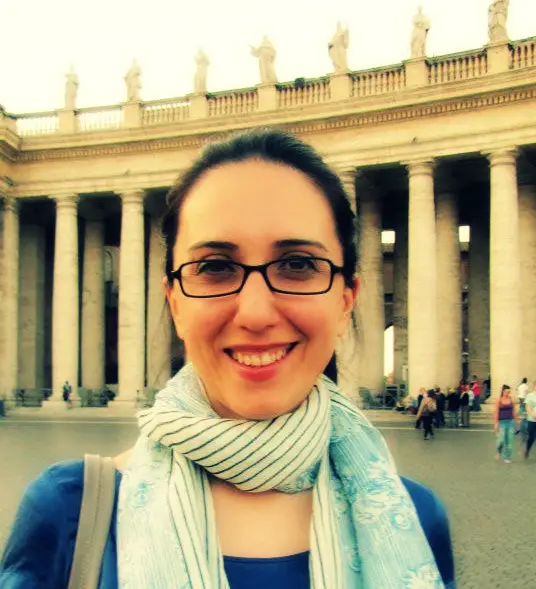 Remember my 2014 interview with this lovely Turkish expat in Athens?  She's a Life Coach – and she's offering the same deal as last year! (scroll down for more information).  Contact her for more information – help make a new you possible in 2015.
Goncha Papasotiriou is Turkish, married to a Greek and living in Athens.  She runs Smart Life Coaching and I have to say, she's good.  Far from the 'touchy feely' approach that  many people are quick to jump to the conclusion that coaching is all about, Goncha poses some interesting questions that can help you reach your own conclusions about whichever aspect of your life you feel you most need help with.  She certainly helped me with "Leaving Cairo" and gaining the confidence to develop my site.
I decided I wanted to know more about Goncha and why she took this route.
---
Goncha, tell us about how you ended up in Greece.
That's a great question Rebecca, because it's  a great way to show your international readers that we can do whatever we like with our lives, and if we aren't able to find contentment in one place…., why not look for it somewhere else?
I studied as an economist and started my professional life as a ship sale & purchase broker in Istanbul.
As I was working in the highly competitive and glamorous shipping industry, my boss came up one day and said he had decided to retire. The company was going to shut down. I was going to get a severance package and continue working in the company that bought ours.
The next morning after this announcement was made – I can still remember it very clearly – I woke up, sat in my bed and looked out the window.
I said to myself, I am going to go to Greece!
I had no friends there, no relatives, no prior connection… just a few business contacts that I'd done some work with. But the decision coming from my heart was so clear and I was so sure that without a second thought, I took my compensation package, booked myself a flight, rented an apartment online and enrolled in a language school for 3 months. Everything was ready, I was so excited and I had no idea what I was excited about!
When I landed in Athens, it was a beautiful day in May.
A fellow broker picked me up at the airport and drove me to my apartment which I had never seen before. The apartment looked lovely with its antique furniture and high ceilings. My landlady handed in my keys and there started my life in Athens.
I started happily going about my days, learning the language and meeting new people.  Among those new people was a man named Antonis, who would later become my husband. We met,  fell in love almost instantaneously and spent a wonderful summer together.  But, at the end of the summer it was time for me to leave Athens and go back to Istanbul…time to end the adventure.  I had run out of money, visa and time. I had to go back home and look for a job. We parted in tears, promising to one another that this was not a break up. I went back home and felt sad, but at the same time I knew in my heart that this was not the end. Antonis would come and visit me every other weekend and several weeks passed like that…until one day
I received an e-mail from a London-based head-hunter company, informing me that a shipping giant was interested in offering me a great job, and would I prefer to work in Copenhagen or Athens??
Well, I'm sure you can imagine the answer – I returned to Athens with the biggest smile, started working in a beautiful office by the sea and a year later, Antonis and I were married.
So with such a great job in shipping, why life coaching?
I always felt, all my life, that I wanted to do something that would help make the world a better place.
I wanted to personally improve and by doing so, I could support and help others to thrive. Humans, animals, plants… And even though I was grateful for a career in shipping, I wasn't feeling fulfilled. I knew I wanted something more, something different.
When the financial crisis hit Greece, our sales dropped dramatically. I felt it was the right time for me to find what I was looking for. I quit shipping, and started to explore:
What was it that I was here on this earth for?
How could I feel 100% satisfied with my career?
What was the job that wouldn't feel like a job but pleasure?
I set out to find the answers and I spent 6 months trying and learning about different things.
Finally, Coaching found me. I knew instantly that it would be my path.
What's your favourite aspect of this job?
It strengthens my belief in human nature.
Oh, there are so many… First and foremost, it strengthens my belief in human nature. I believe we are essentially more prone to doing good towards others and succeeding in life. We just need to find that source in ourselves where there is power and peace (yes-they can exist together) and through coaching, I help people find it.
Seeing my clients achieve amazing things.
Another thing I love most about this job is seeing my clients achieve amazing things. People who have worked with me have achieved things like quitting smoking, learning to say 'no,' creating healthy boundaries, amazing new relationships, advancements in their careers, peace in their lives, making great decisions with ease… And seeing them become so successful is very exciting for me, it's probably my happiest moment when I see my coachee thrive and succeed.
 And your favourite thing about living in Greece?
I love living my life, no matter where, but Greece makes it easier. I live very close to the beach and I take walks every day; breathing in the sea air, watching winter swimmers and wondering how they can do that! I like that I can start up a conversation with a stranger in the supermarket, and that it's not a weird thing
Has it ever been difficult as a Turk living here?
Our thoughts and beliefs create our reality
I haven't had any problems living here. Nobody expected that would happen, but I believe at a higher level, our thoughts and beliefs create our reality and I always expected and believed I would get on just great with the Greeks, and that's what happened. The only thing that happens when people find out I'm Turkish is that they want to chat more with me – which is just great!
To celebrate the arrival of 2014, I believe you're running a New Year workshop – can you tell us more?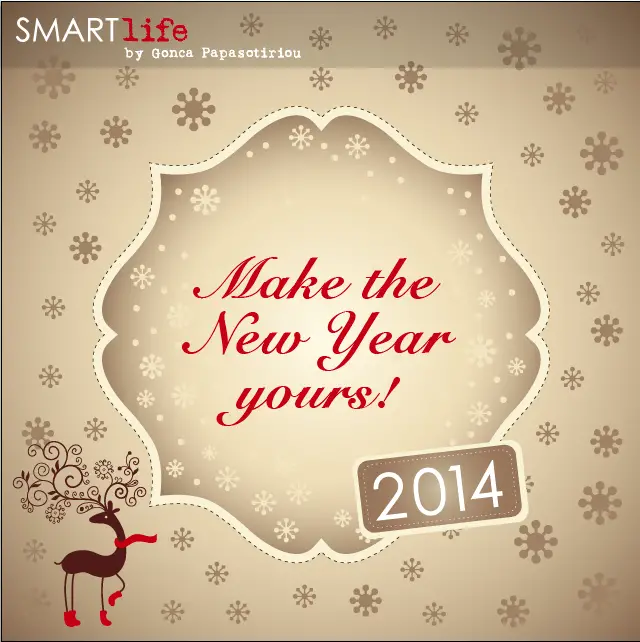 Gladly! Every January, I run a workshop that is designed to evaluate the past year and design the New Year. I love how a new year feels, it holds so much possibility…but all this usually goes to waste because we never really consciously plan ahead. That's why I created this workshop; to help everyone plan and set intentions through very strong, coaching based questions. This way, they get a glimpse of Life Coaching, as well as learn how to take control of their lives.
In 2014, the workshop is called Make the New Year Yours! It's fun and everyone gets great results. We start by asking some key questions about last year, we figure out what we learned, what we can take from those and what had better be left behind. Then, with all that in our pocket, we start looking at the year ahead of us, shining our experience into the new year.  We then choose a theme; a general concept to guide us all through the year. Finally, through questions and answers, we plan and set intentions for big and small changes.
The whole thing can be done via Skype as well as face to face.
This workshop also includes some very practical tools that one can use in times of difficulty.
The regular price of the workshop is 60 Euros.  If any of your readers are interested in taking up this unique opportunity, they can email me at [email protected] quoting "Make the New Year Yours via Life Beyond Borders" in the subject header, and they will receive a 10% discount.
Thanks for your time Goncha, it's great to have met you.
Thank you so much, Bex. It was a pleasure for me to do this interview. Your website is encouraging a life that is well lived and rich in experience, and I thank you for expanding our horizons!