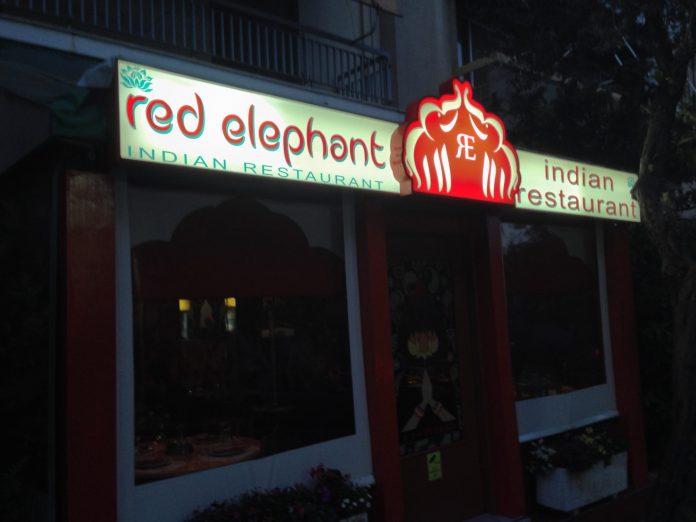 Hailing from the UK, I took for granted the eclectic mix of culinary delights there.  I mean, in my father's small West Country town of Tiverton, there are at least four Indian restuarants, a Thai restaurant and any any number of Chinese restaurants.  Surprisingly, I didn't find that much choice in Athens – OK, there are the Indian restaurants near Thissio Metro station in the touristy area, but then I came across the Red Elephant Indian Restaurant near my local neighbourhood.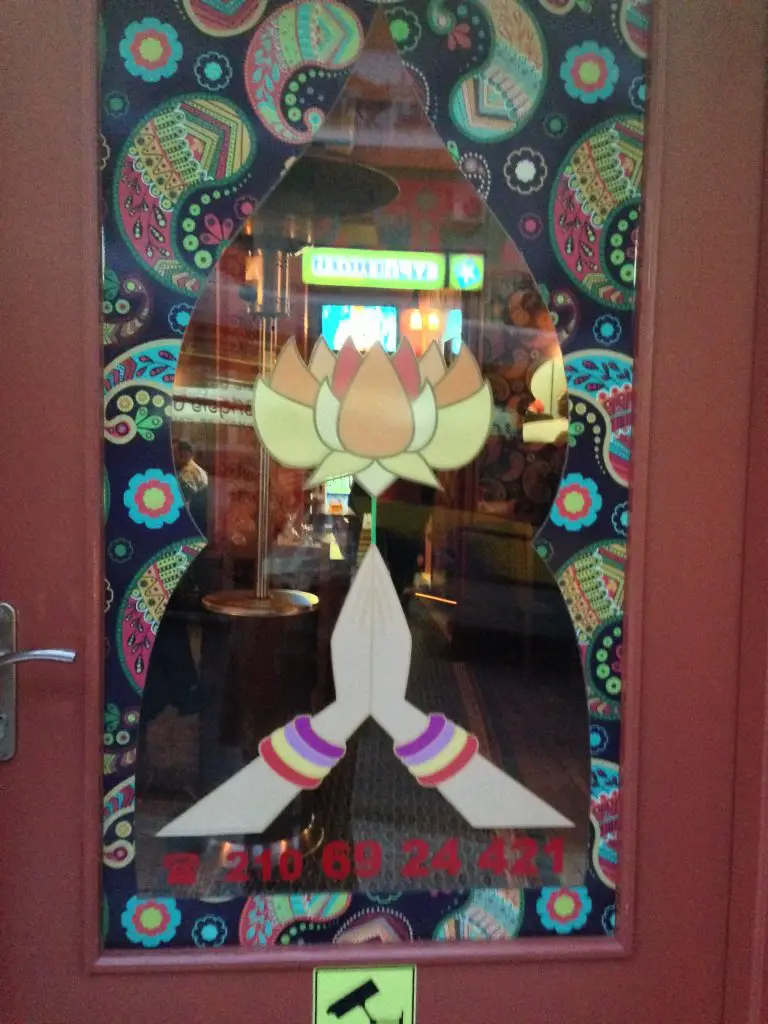 At a Glance
I love this, taken from their site.  It gives you most of the practical information you'll need:
Cuisine: Indian
Address: 42 Larisis St, Panormou (on the blue line of the Metro)
Opening hours: Mon-Fri 6pm-1am, Sat-Sun 2:30pm-1am. Kitchen closes at 00:00
Seats: 35
Dress Code: Smart-casual
Average Price: €12 – €15 (excluding drinks)
Payment Options: Cash
Take-away: Available (collection only)
Nearest Metro: Panormou
For reservations please call: . Due to space limitations, we only accept reservations up to 4 people.
But what's the food like at Red Elephant Indian Restaurant?
I've been several times now – both as a take away and as a sit down meal with friends.  The place is pretty small, but interestingly it doesn't feel crowded.  And you know, sometimes, in a small enclosed space the smell of cooking can permeate everything: your clothes, hair, etc…no, not here.
Dishes
The menu is vast: Curries (obviously) with your choice of strength of spiciness.  Choose from chicken, lamb, beef or prawn. Samosas, onion bhaji's and my favourite, Korma (yes yes, I know: my curry choices are not very exciting).  Plus a choice of rices such as mushroom basmati or vegetable pilau.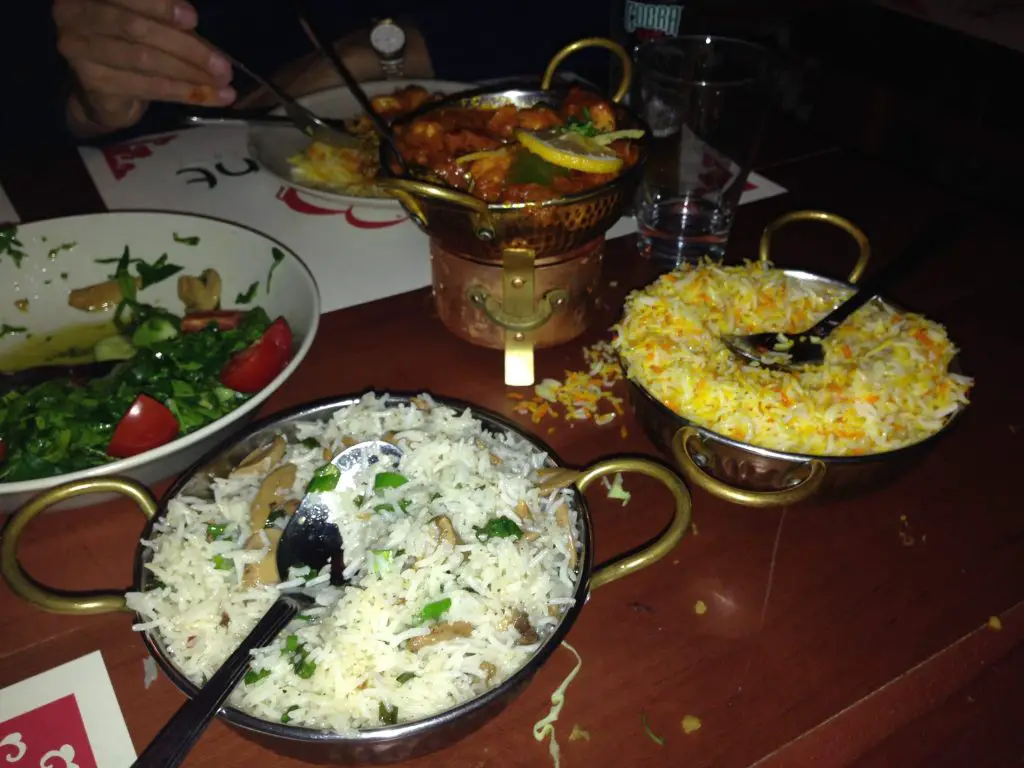 There are a choice of vegetable dishes for vegetarians too.  And don't forget their dessert style Indian drink such as Mango Lassy. Check out their menu here.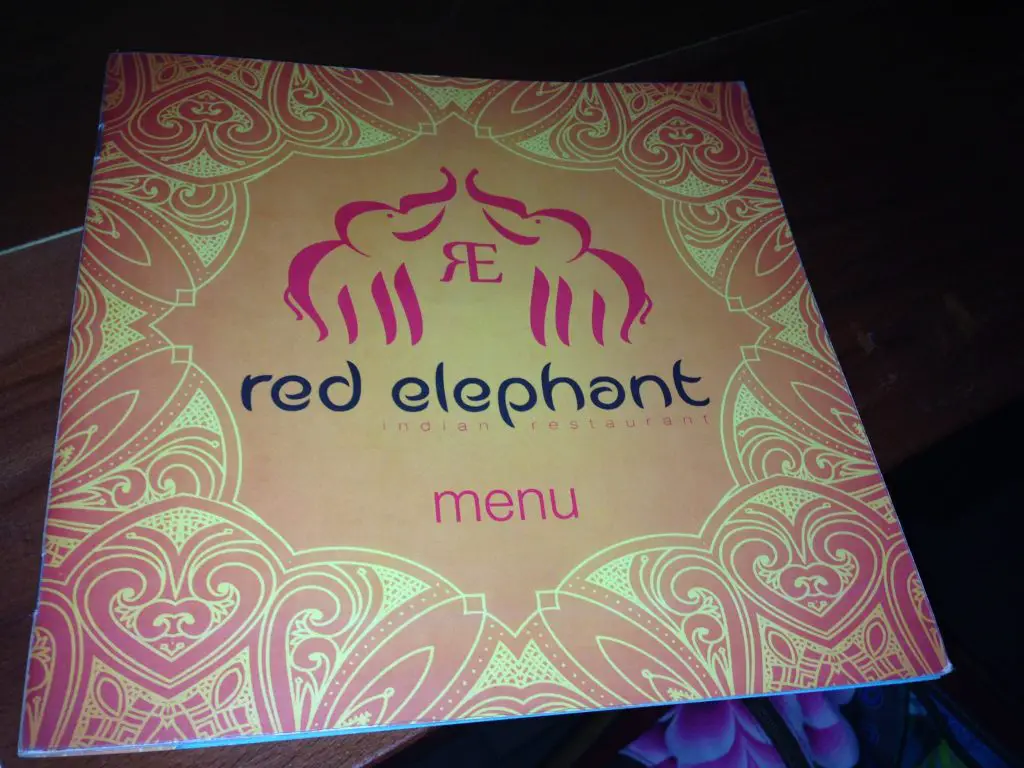 Be sure to visit the Red Elephant.  I will make it a regular haunt.