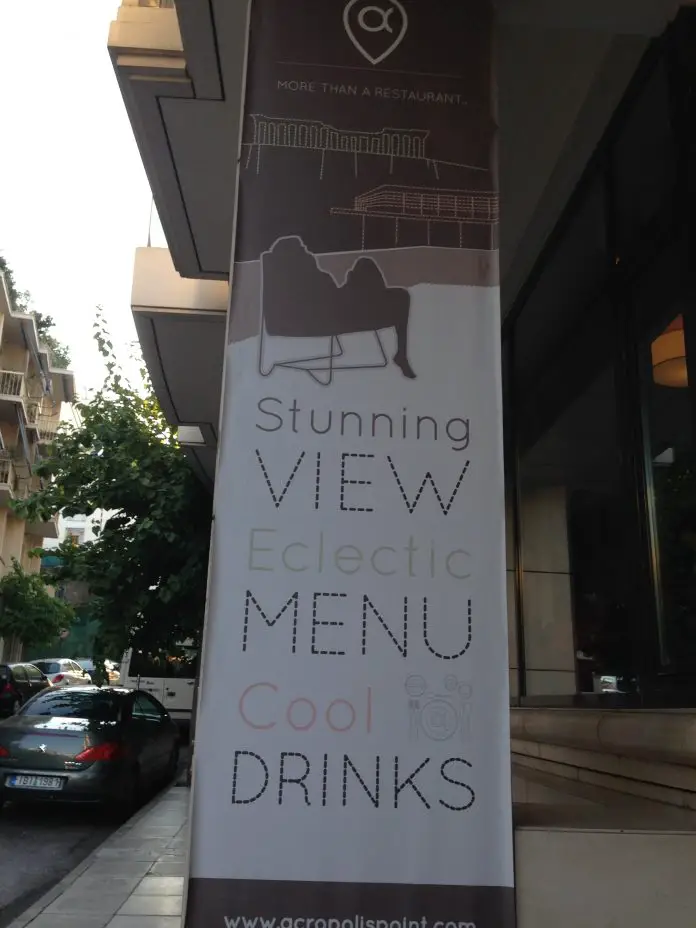 You're spending a long weekend or romantic get-away in Athens, Greece.  Where better than to while away an evening, watching the sun go down with an Acropolis and New Museum view than at the rooftop Point a Restaurant and Bar at the Herodion Hotel in Koukaki district of Athens?  I was afforded the opportunity to experience this magical place with Travel Bloggers Greece recently.
Acropolis view
You don't have to be a guest at the Herodian in order to enjoy an evening at Point a Restaurant and Bar.  Because of its proximity to the Parthenon and New Acropolis Museum, apparently the construction of the new restaurant and decor had to be approved by the Minister of Culture, in keeping with the ancient surrounding and so as not to stick out like a sore thumb.  I'll think you'll agree that they managed it successfully.
Menu and Cocktails at Point a Restaurant and Bar
Expect an eclectic menu and cocktail list when you come to wine and dine here. With tapas dishes such as Olive oil sorbet ice-cream (served on jewellery made olive branches and eaten with homemade wholewheat bread), Loukamades (honey soaked, but filled with soft manouri cheese) and eggplant stuffed with onions, garlic and tomatoes, you're not left hungry.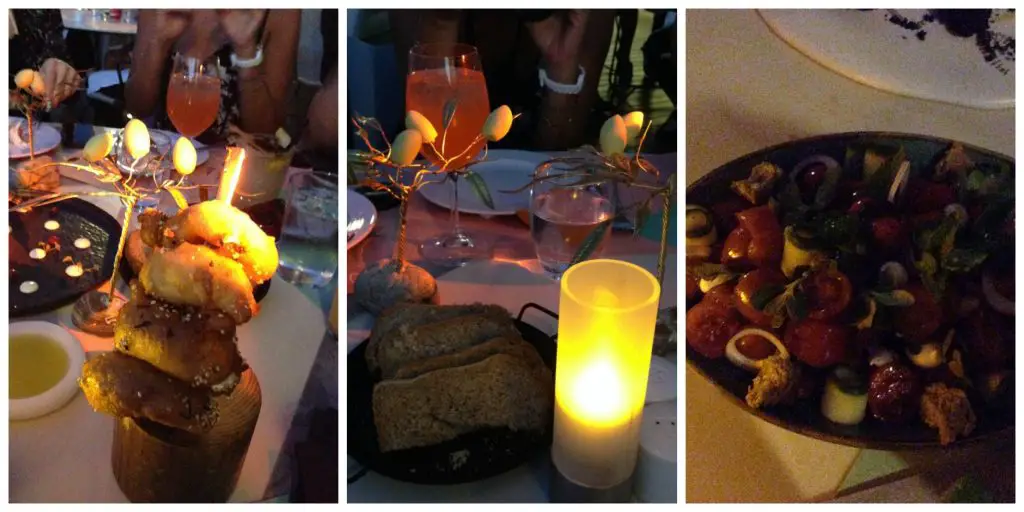 And then, of course, there's the cocktails to choose from. With names ranging from The Kraken to Apollo's Lyre, I happily sipped my way through an Act II – Comedy: Malibu, Bacardi blanca, M.B banana liquor, Coconut cream, Passion fruit puree, Mandarin puree, Vanilla bitter.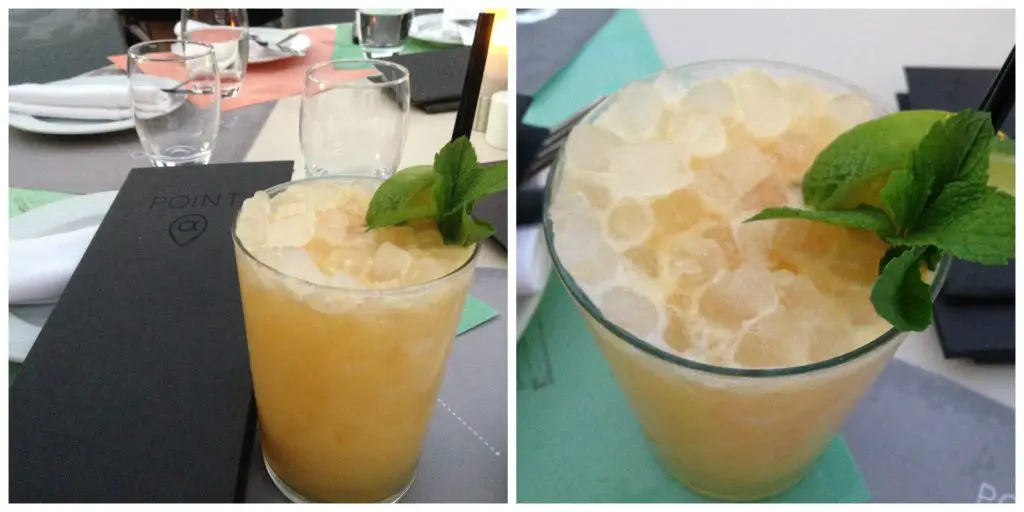 Conclusion
Point a Restaurant and Bar is great for couples and groups as their rooftop bar and restaurant caters for up to 80 people. You can sit on a communal dining table, intimate table arrangement or relaxing easy chairs, the choice is yours.  Whilst the food is good, I wouldn't recommend it for families with young children…Point a is really about spoiling yourself with different twists on traditional Greek cuisine (unless your kids are up for that too).
The view from Point a Restaurant and Bar is worth coming for alone, watch the full moon rise and relax with a drink.

Note: I was a guest at Point a Restaurant and Bar with other members of Travel Bloggers Greece.  Despite this, all opinions expressed here are my own.