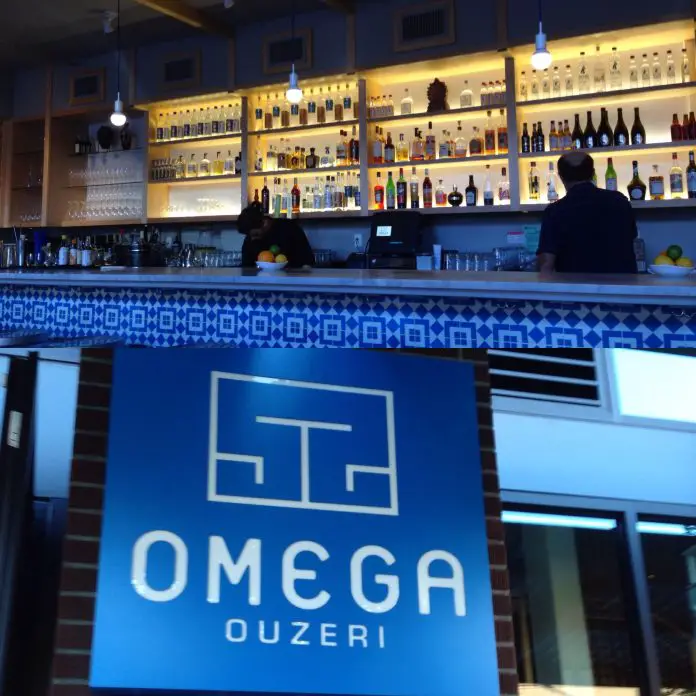 When I visited Seattle recently, I was fortunate to be able to stay in different neighbourhoods.  Whilst staying in Capitol Hill and looking for places to eat after a long day's sightseeing, imagine my delight at finding a little bit of Greece in Seattle – in the form of Omega Ouzeri!
What's an Ouzeri?
Traditionally, ouzeris in Greece were a place for the working man to gather and share bites of food – known as meze, washed down with ouzo after a hard day's labour.  Today, meze has grown in size to cater to the appetites of more and more people and Omega Ouzeri offers its distinctive fair to a wide variety of city dwellers.
What's special about Omega?
Omega Ouzeri had been open for only 5 months when I visited in August 2015.  Apart from its fantastically priced menu and selection of meze, onwner Thomas Soukakos proudly showed me that the logo, interior design, winelist and website we all designed in Greece.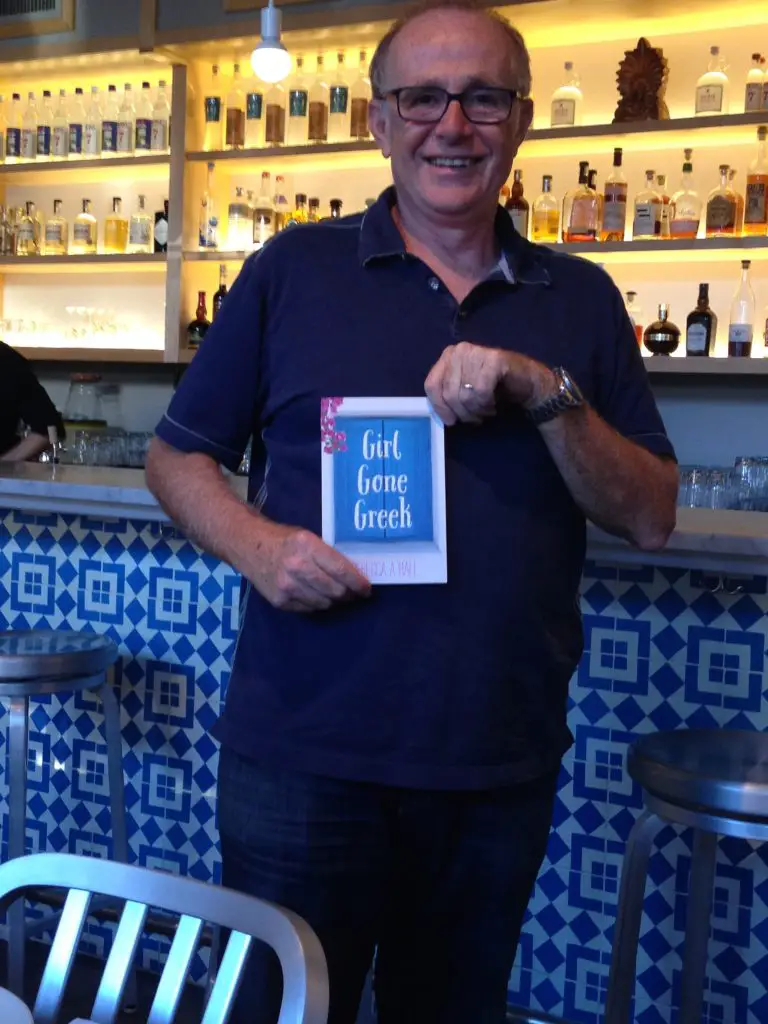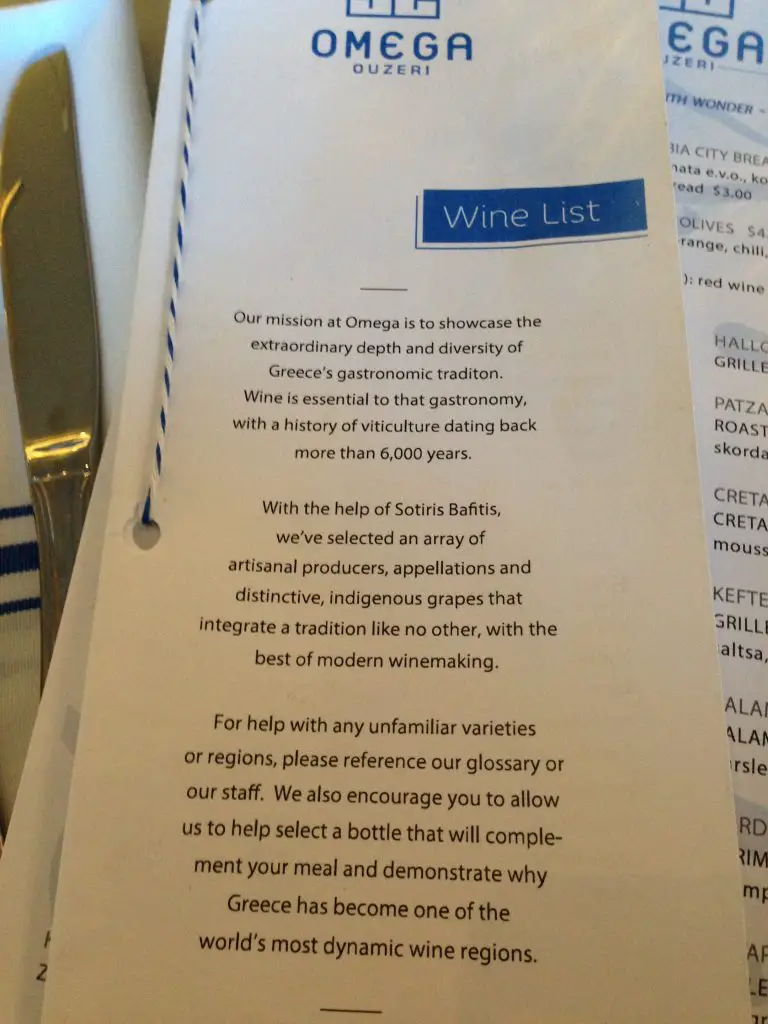 Thomas is a member of that Greek diaspora who chooses to support his country.  Indeed, the interior designers are award-winning…they have worked on many projects both in and outside of Greece and can be found here.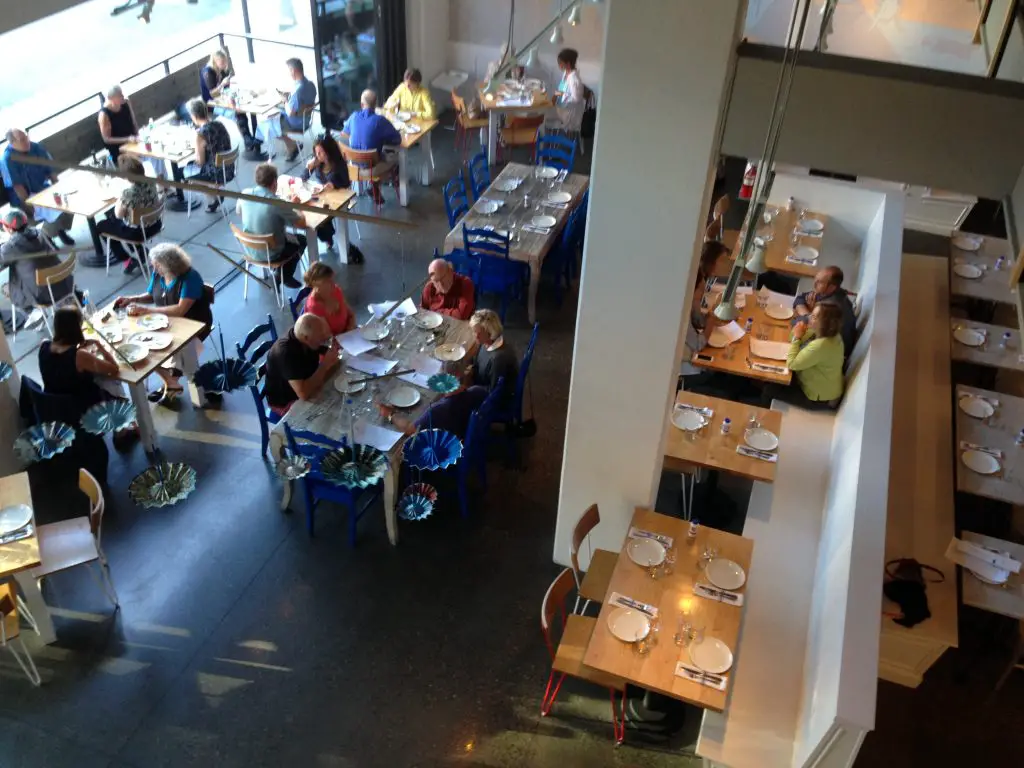 Omega is more than an ouzeri, it's a place to celebrate philoxenia
Thomas assures me.  For those of you unfamiliar with the concept, philoxenia is more than a word – it's an action of hospitableness and kindness that is unique to the Greek culture.  Thomas and his staff go to great lengths to ensure the atmosphere encourages philoxenia, whether for just a meal for two, or a business lunch.
Omega Ouzeri Facts
Address
1529 14th Ave, Seattle, WA 981222
Follow Omega on Facebook.