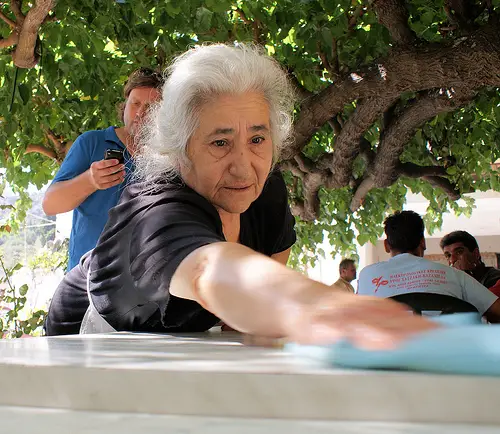 Yes, that's right – it really happened.
As regular followers of my blog will know, the 'anarchy' that is Greece means regular public transport strikes these days running up to Christmas.
And getting to work is by way of a taxi.  Hmmmmm…I realised I was being far too 'British' about the whole thing when I politely stopped one, started to tell him my destination when an old Greek lady comes up behind me, bashes me on the head with her umbrella and whilst I am recovering from shock, she jumps in my taxi and off he goes!!!!!
OK, this is all out WAR from now on!
Old ladies can only use their umbrellas…I, on the other hand, have MUCH better 'assests' at my disposal and SCREW never mind feminism, I intend to use them!
So yes, as a result I am 'utilising' my assets as well as standing in the middle of the road with my hand out, so they either stop or I get run over.  I am going with the assumption that 'man and his car' are well bonded and Mr Taxi Man does not want a female shaped dent on his bonnet, hence he will exercise the former and stop.
Then I do the coy 'oh woe is me' act, i.e: 'I'm a poor English lady who can't get to work!'
and you can visibly SEE their chests swelling with the male 'I am rescuing the poor English lady!' pride – and it works a treat!
Women –use what you've got!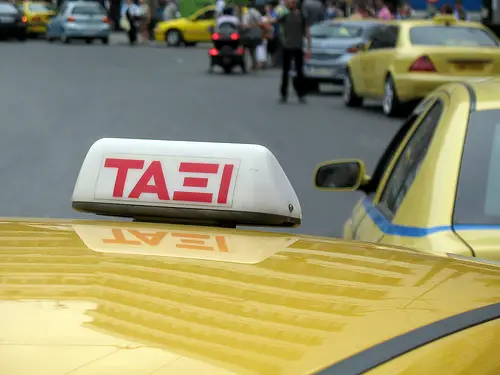 So really, you see people… in these difficult economic times, life has come around full circle again. Women need to USE what's given to them (and I ain't talking about our brains either).  I might envoke some feminists  shouting 'But you've set us back 100 years with your antics!' but you know what?
If you can hail a taxi just by using your brains, then tell me how to do it please.
---
Have you enjoyed this post? Then why not share it on your Twitter, Facebook and / or Google+ account? It'd mean so much to me! You can also follow me on Facebook and Twitter