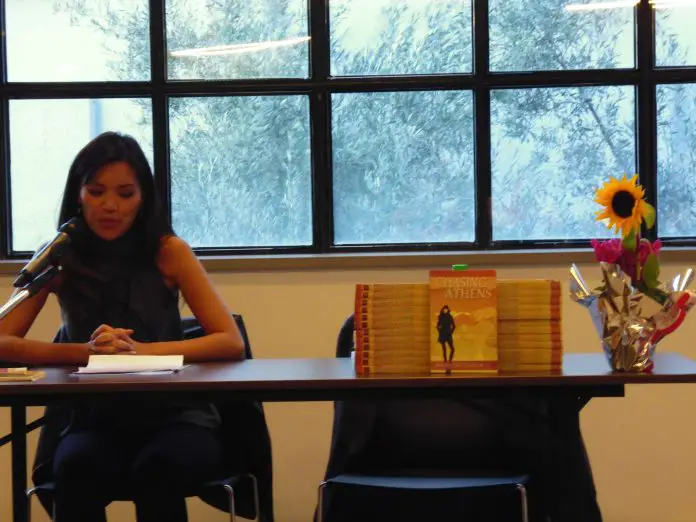 I am so thrilled to be interviewing Marissa Tejada again! I interviewed her here  back in early May 2014. She'd just released her debut novel "Chasing Athens" and as an adopted Athenianite myself, I loved reading it.
This time, I was thrilled to hear Marissa was launching her novel at Artlinks.  Marissa's become a good friend since my first meeting with her back in May 2014, so I jumped at the chance to attend and support her.
Marissa, how long has it been since Chasing Athens has been released and how well received has it been?
Chasing Athens was released as an eBook in late April 2014. Since then it has gotten some really positive reviews from review sites and all types of readers. From the reader perspective I am particularly happy that it not only touches expats, those who love travel or Greece but also – men! I love that my romantic comedy is embraced by other audiences I didn't expect it would reach traditionally.
One other neat outcome is that it has reached the top 10 bestsellers rank on Amazon, the number one online book marketplace in the world, in a few categories.
Finally, it came out in print this month. There are many business models for releasing books in this digital era. Chasing Athens came out as eBook first. Musa Publishing, my publishing company which is based in the U.S., released it worldwide as a print version available from online vendors October 2014 so I am really happy they see the potential for it in the marketplace.
What did it mean to you to present at Artlinks?
I feel there's great energy at ArtLinks…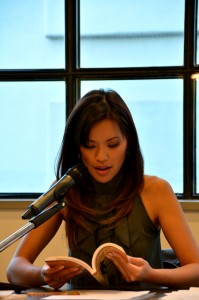 I am truly grateful to be part of such a fantastic event. I love the premise – celebrating all forms of creativity. I truly believe in that and its apparent in the selection of workshops, readings, exhibitions, shows and live concerts that are part of the ArtLinks 2014 schedule. I feel there is a great energy at ArtLinks and I couldn't imagine a better place to have my first book event for my first book. I feel tremendous support from the Athens art community and beyond and that means the world to me!
You stay in Athens because you love this country. Any other little Greek anecdotes you can share with us—that may have us nodding in agreement and can relate to?
So, I mentioned in my speech the following:
-understanding the evil eye and the act of f'tooing
-eating koukouretsi during Easter (lamb innards – yummy – don't knock it till you try it)
-going to dance clubs where people don't dance
-eating fruits and veggies in-season
-getting your Greek coffee "read" after you are done drinking it
Here're a few more:
-arguing with taxi drivers – the mean ones seem to find me. I don't know… I now love TaxiBeat. Best. App. Ever.
-finding hidden gems in the city (bars, clubs, cafes, you name it) the best things aren't advertised. In Athens, you need to kind of stumble upon them. That makes it more fun anyway!
-seeing the city's stray street dog gang, huge and handsome dogs, hang out sunning themselves around the center. Loukanikos was one dog who recently passed away — he made the news as the famous riot dog.
-experiencing Greek hospitality. When Greeks like you they LOVE you and you eat and feel very welcome indeed.
-craving souvlakia as your go to fast food
-knowing exactly how you want to order your coffee: sketo, metrio or gliko. These words stand for the amount of sugar one wants in a coffee – very important here.
-dealing with smokers smoking indoors. People are getting better but some places are still like a chimney inside.
-seeing people make the sign of the cross when passing a church (whether they are walking by or sitting on a bus)
-always appreciating the beauty of the city, the beauty of the country and the amazing islands.
Can we expect a follow on from Chasing Athens?
Yes! I was working on another book idea when you first interviewed me but I decided to change paths and I am inspired to write a follow up to Chasing Athens. It's exciting to focus on continuing Ava's story.
Thanks Marissa—I really enjoyed your launch and readings. Ladies and gents, I especially urge you to download and purchase this book, not just for lovers of Greece, but for anyone who's moved abroad and started a new life. And when you get to meet Marissa in person, you'll see how magical she is, how she is able to make everyone feel very special—a rare quality indeed.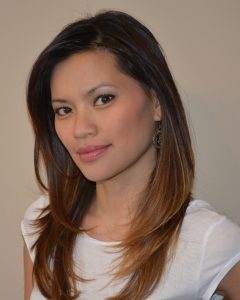 You can find Marissa on:
Facebook, Twitter, Google +, Pinterest
Author Blog and Web site: www.chasingathens.com
Travel Blog: https://travelgreecetraveleurope.com
Marissa Tejada is the author of the romantic comedy/contemporary romance novel, Chasing Athens. It is part of the Terpsichore imprint from award-winning digital romance publisher, Musa Publishing. She's also a full-time freelance writer specializing in food and wine, technology and travel writing. Her research and writing is featured in numerous publications including Fodor's, Forbes Travel, Wine Enthusiast, GQ, IBM Midsize Insider -Reuters and more. She also enjoys blogging for her travel photography blog, Travel Greece Travel Europe.
As an award-winning journalist, Marissa has worked across the United States as a television reporter/anchor in Florida, Washington State and Upstate New York. She has also worked in newsrooms in Los Angeles and London and managed high tech PR in San Francisco. Marissa graduated cum laude from the Roy H. Park School of Communications at Ithaca College.