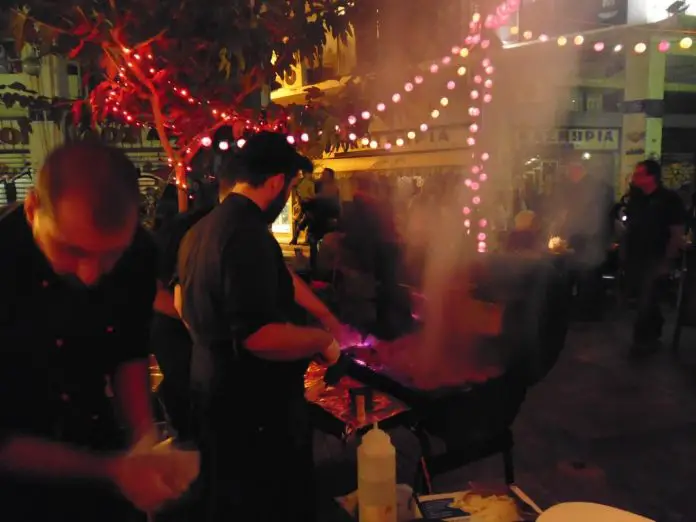 Come to Athens and you won't be disappointed at the amout of events on offer: from graffiti tours to garage sales to the Artlinks events, there's something for everyone.
Last night was one for the foodies amongst us. Mama Roux is an international restaurant located in Aiolou St, near Monastiraki, Athens.  Meeting a new British expat for the first time and eager to show her the best of central Athens – away from the touristy crowds, we decided to head to Mama Roux and check it out.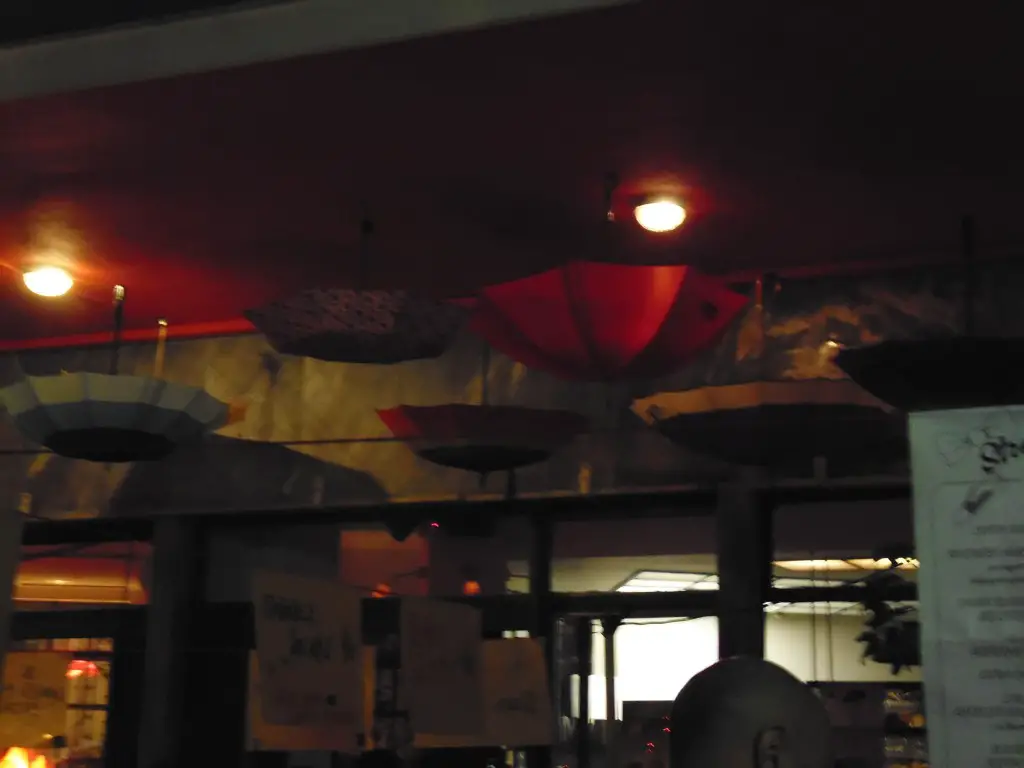 The street party was is full swing by the time we arrived: a New Orleans style jazz band keeping the mood light, and well organised by checking the menu, paying and getting your ticket for food, then finding the correct food station for your chosen cuisine (mine a simple American style cheeseburger).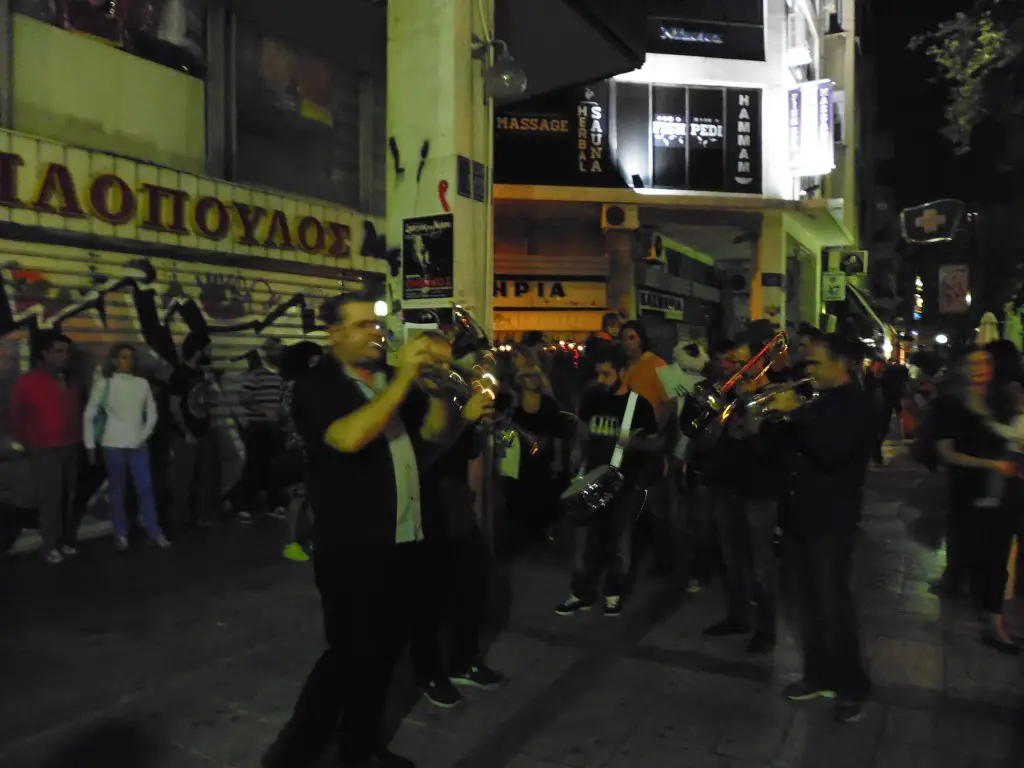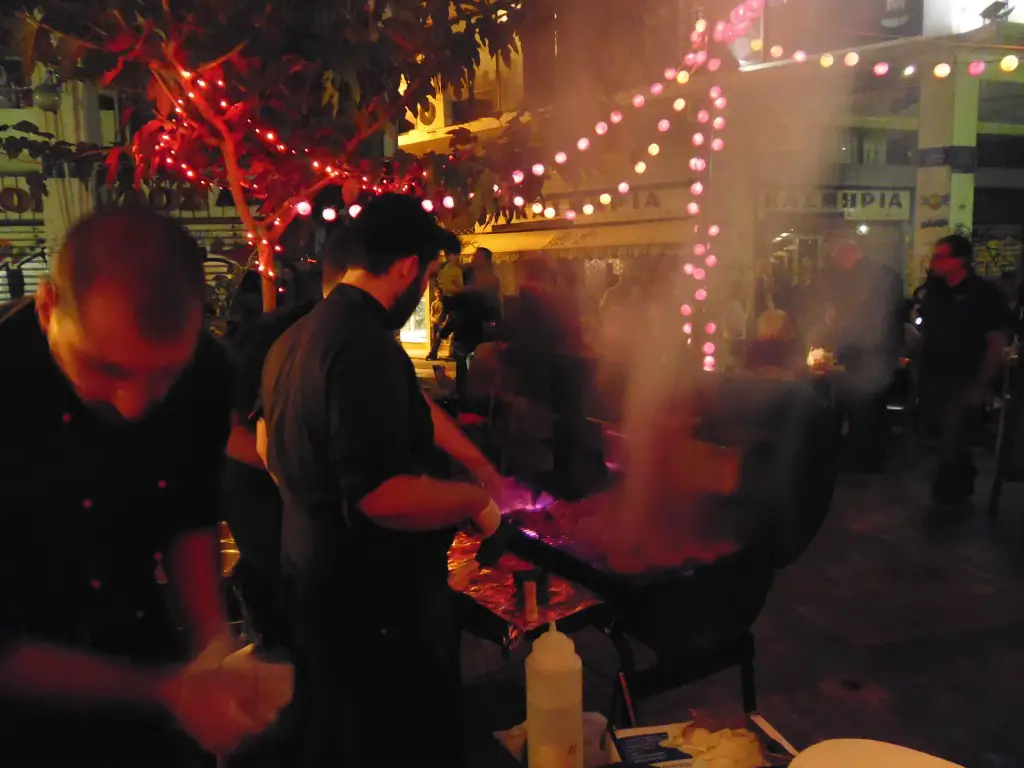 Queuing up for our food, my friend and I wonder alond if the party is to mark a one year anniversary, or just a general party.
They've been open about four years…this area used to be very run down.
A woman in front turn to us.  She explains that the street we're on (which runs from the touristy Monastiraki to the not so great district of Omonia) used to be 'dodgy' – and Mama Roux was the first to open up about four years ago, followed by a number of other cafes, eateries, then the Fish Spa.
Now it's an up and coming place, and it's all thanks to the owner of this place.
It certainly does look up and coming: people are having a good time, out until late (you know the Greek lifestyle).  Yes, granted you have to keep your bag tight to you, but where wouldn't you in any crowded area in any city?
It's great to find events such as these and go along and support not only the business, but know that you're helping to raise the profile of an area.  I shall certainly be looking out for more such events – along with my new friend!