Louki came into my life one Sunday morning, about 4 weeks ago via www.ninelivesgreece.com
Found in the sea at Loutraki, near Athens – Cordelia of NineLives asked if I would be able to look after the little mite until he was able to join his UK rescuers in 6 months (after clearing the quarantine period).
Just look at him – how could I say no??!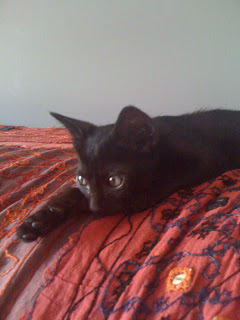 So there we have it, another NineLives success :0)
How he came to be in the sea is beyond comprehension – I prefer to think he fell (he has a funny habit of leaping high into the air at times, maybe he did this too near the water's edge).  The alternative does not bear thinking about.
Here's to many more successful rescues, spaying and neuterings of cats in Athens.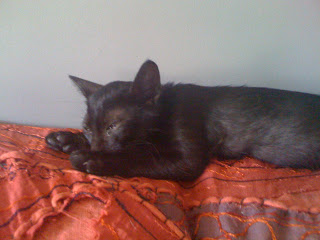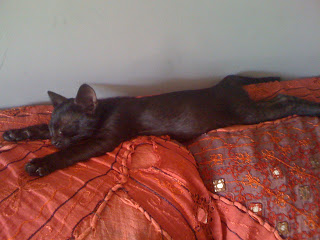 Totally chilled in my foster home