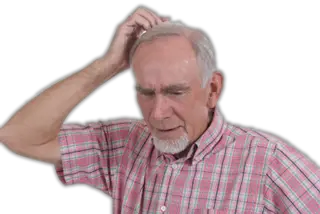 My elderly dad came to visit me in Athens.  I was so chuffed in the lead up to dad's arrival, yet managed to remain realistic as well, because more often than not, after about 48 hrs in each others company, I am ready to commit patricide and no doubt he's ready to commit 'daughterside.'
Well, he was here less than 12 hrs, and he got lost.
 I'm going for a walk
he yelled.  I was in the shower.
Out my flat, turn left
I yelled back, but the door'd already slammed.
Half an hour ticked by.
I felt like a role reversal had happened, i.e: I was the parent, worrying about the child.  The door clicked open an hour.
"I'm back!" he sweeped in bombastically, "And I got lost!"
I raised an eyebrow.
So, I turned left like you said, I found some lovely cafes and a lovely neighbourhood, but I turned off back to your street too early.
"Uh huh" I urged him on.
There's these three old blokes sitting outside a café. I go up to them and tell them I'm lost! They mutter in Greek to each other, one guy asks for your telephone number, which I can't remember! But I knew your street name.

And in the meantime, the other guy's disappeared to his home, taken a street map, gone to his other friend's house and photocopied it for me and bought it back, covered in yellow highlighter. They the two of them walk me back to your place! And you know what? I thank them over and over again, and they just shrug at me, pat me on the back and say – "We are all humans."
As my dad relayed this, there were tears in his eyes.  He'd been to Greece many times in the past, but he's never experienced the real Greeks, the Greek hospitality.  Only the business Greeks (a different breed altogether).
I smile knowingly.  We're both glad he got lost—so that he got to experience this.  He got to see the real Greeks 'in action.'
We're off to try to find that cafe again now, to thank them.  Who knows?  Maybe we'll get lucky and get lost again.