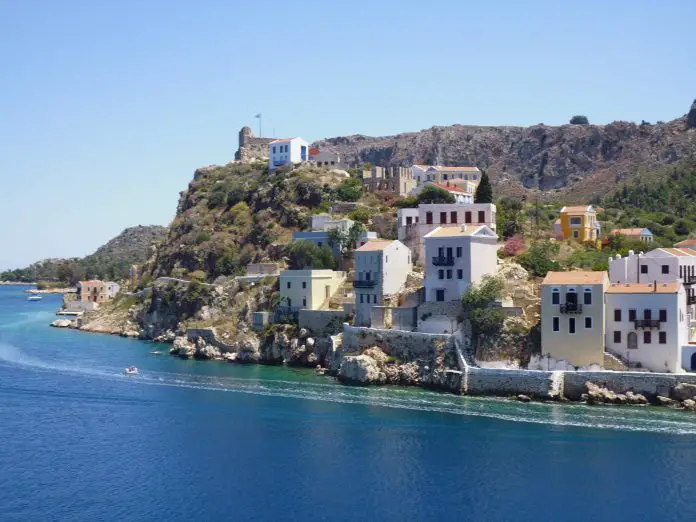 And so to another Dodecanese island, as part of my research for the Rough Guide to the Greek Islands.
I travelled from Rhodes to Kastellorizo by ferry.  It took longer than I thought: about three hours. But it's quite nice to have some downtime, sitting on the deck, watching the sea go by.  And it's so near Turkey!  In fact, only one nautical mile.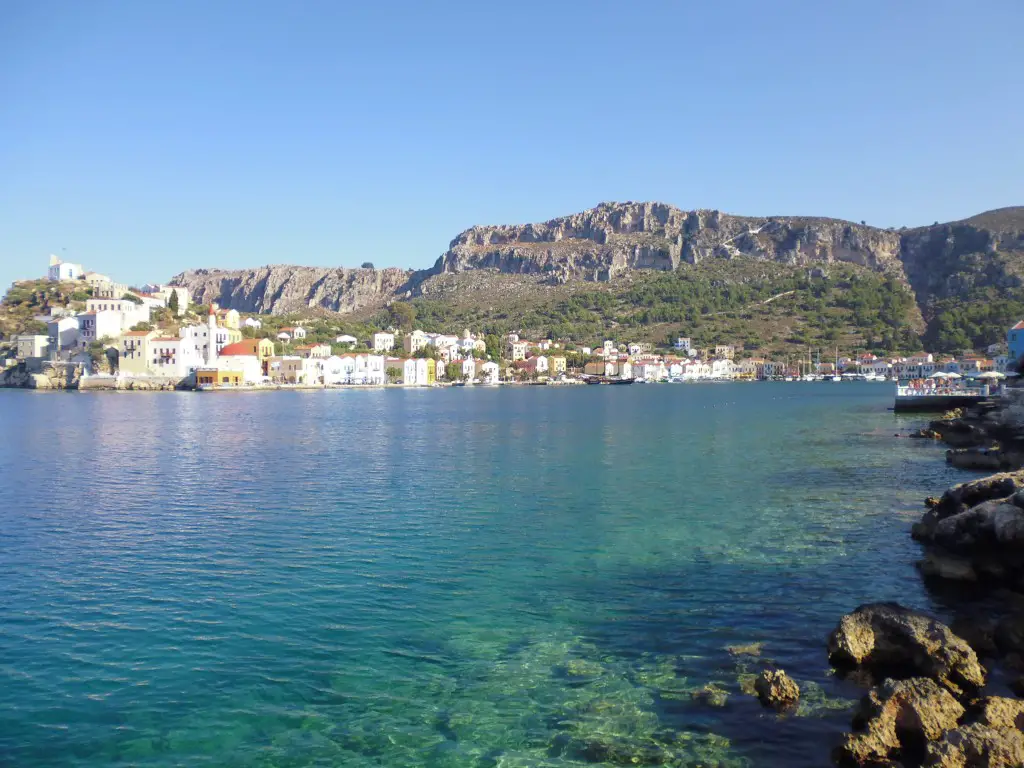 Alas, Kastellorizo isn't my favourite island.  Yes, there's no doubt it is aesthetically beautiful, but there's only really the port, the castle, and that's it.  Why else isn't it?  Read on…
People
Hmm, it's a shame because in my experience (to date), Greek people have been incredibly giving and friendly.  But in Kastellorizo, it was very much because they wanted your money.
I can't even get a free frappe, and I am stationed here!
This was a Greek solider doing his National Service.  OK, I'm not here to argue whether they should be getting free frappes or not, but my point is, it's not just me, a tourist who feels it.  Talking to Greeks who aren't from the island, they say the same thing.
Hotel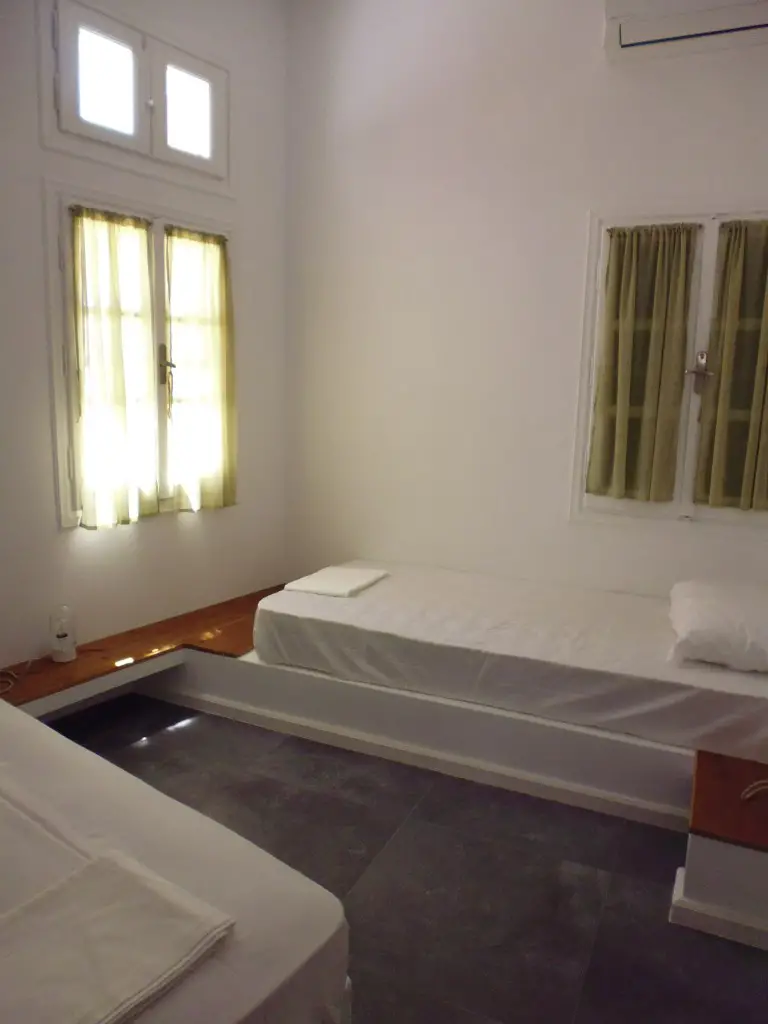 I stayed at the Poseidon Hotel, and although beautiful, it was a little overpriced.  Yes, I was the first person to stay in my suite (it had literally just been finished the day before) and yes, it was lovely – but at over 100 Euros a night – well…
It probably didn't help that there was a huge Lebanese wedding party there the weekend I was there…maybe prices were inflated for this reason.
But help came in the form of a sculptor!
Literally.  Yes, I bumped into Alekos Zygouris on the ferry, we struck up a conversation…and the rest is history.  An incredibly humble man, he lives in an old 'chapel' like place – no electricity or running water, just the sea and the land.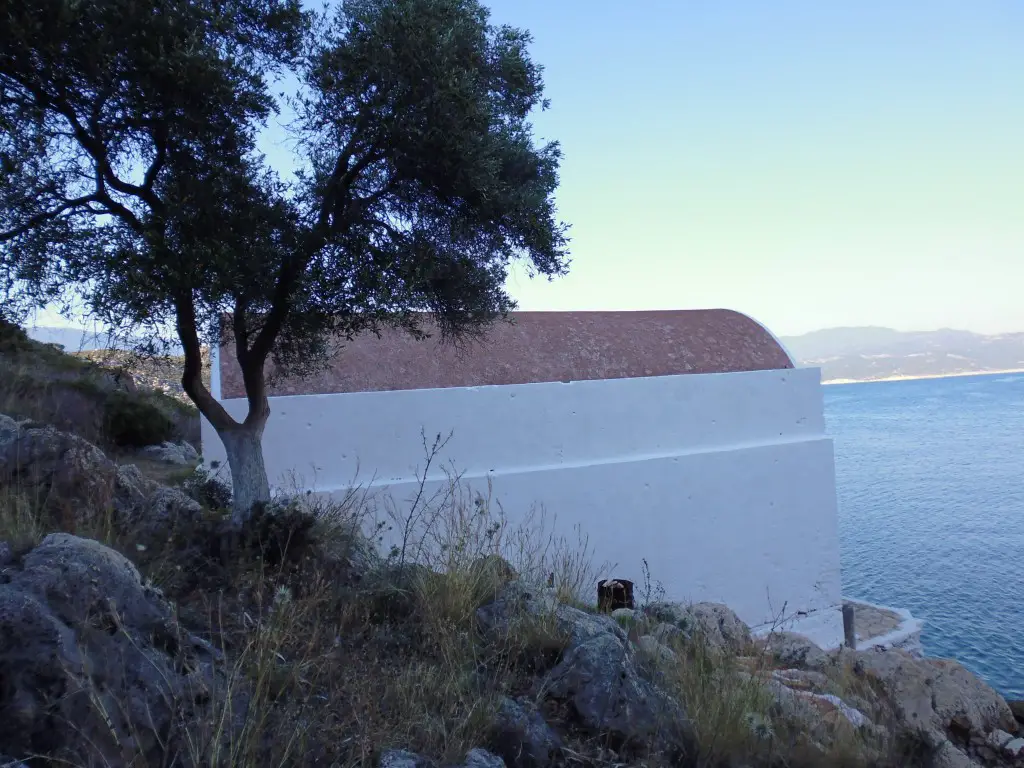 After a day of research, I liked nothing better to escape the din of the town square to sit with Alekos in companionable silence.  His studio was situated literally on the sea, in a wooded section.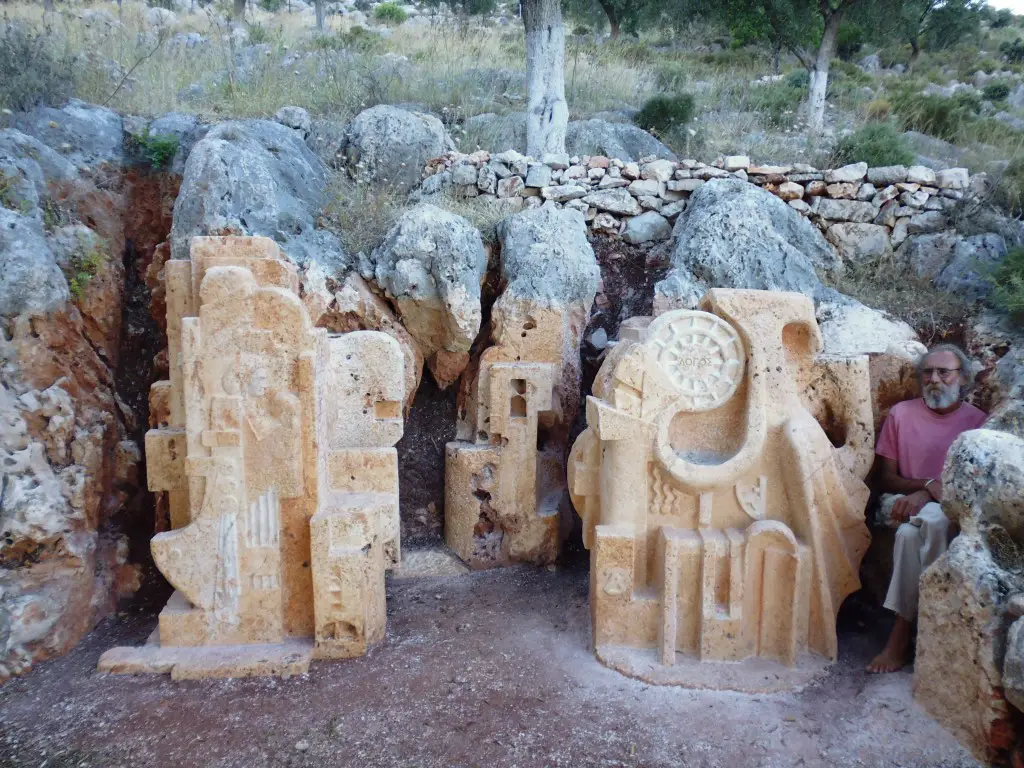 My three days have been made memorable because of this kind, gentle person and the Athenians I met there.  And (ironically), the bizarrely small airstrip and the fact my Aegean Air flight back to Rhodes was over five hours late, but then was given a free One Way ticket to use on any of their network!
All opinions expressed here are my own.