Manas Kouzina Kouzina literally translates to 'Mama's Kitchen Kitchen.'  Why would this eatery – in the centre of Athens – need to repeat the 'kitchen' twice?  Well, to understand this, you need to understand that this is more than just a place to come and eat – Manas Kouzina Kouzina is a philosophy.
I had the pleasure of being hosted by Stefanos Spatas – the majority shareholder.  Hailing from a PR background, this incredibly down to earth individual is actually pleased to be out of industry and 'getting back to simple things' (like good food).  He invited me to come along and sample a selection of their dishes.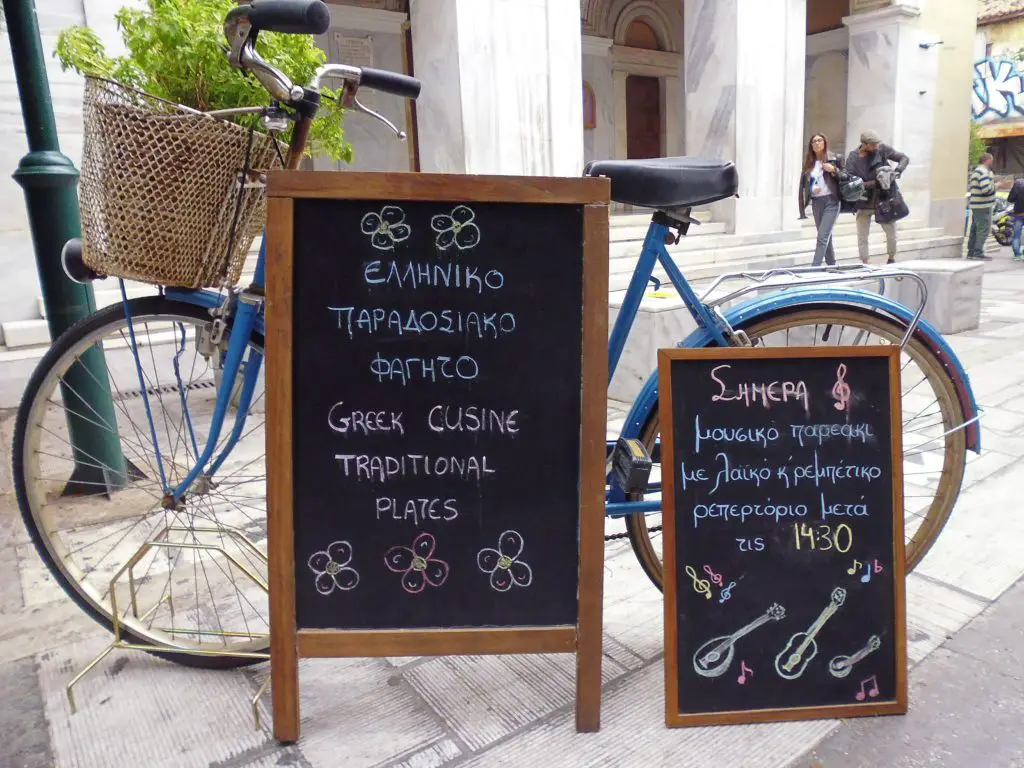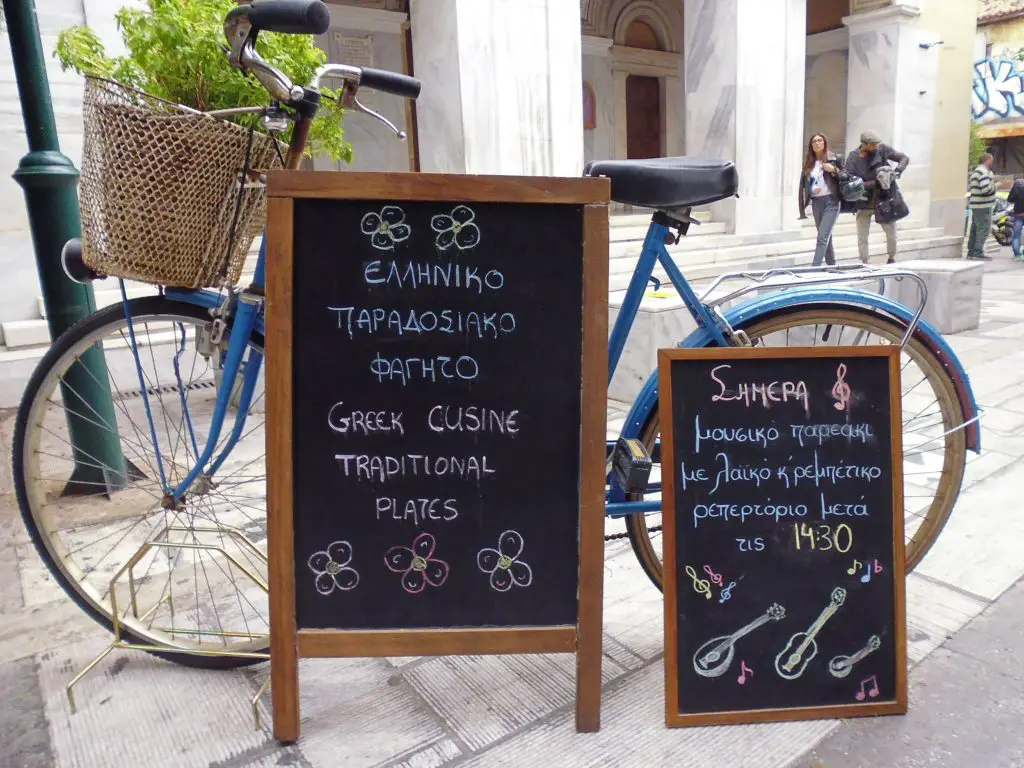 I have 20 years experience in communications and P.R. – ranging from events management, technology and I.T.  I opened my own P.R. firm in 1997, but when the crisis hit Greece in 2008, P.R. was the first industry to outsource, hence cut its staff.  I lost my job in 2012.
We all need to hit rock bottom to climb to a better future
And that's what Stefanos did.  After the fatigue, worry of having no work, here an opportunity represented itself.  This time in his life afforded Stefnos the opportunity to re-evaluate things, to really look at where we are all heading – to move away from materialism and bring us back to our roots.
And so Manas Kouzina Kouzina is born.
The 'restaurant' (loosely phrased as a restaurant as it's a very informal, relaxed concept – just like being in your kitchen at home) opened in September 2013 in Ag. Irini Square – Aiolou street.  The Square was once very high brow in the 70s with many flower shops, the church of Ag. Irini dominating.  The 80s (and for many years) saw it become run down – yet despite the crisis, 2011 saw an upsurge in re-development in the area with new coffee shops, restaurants and a boutique hotel due to open before the year's out (watch this space!)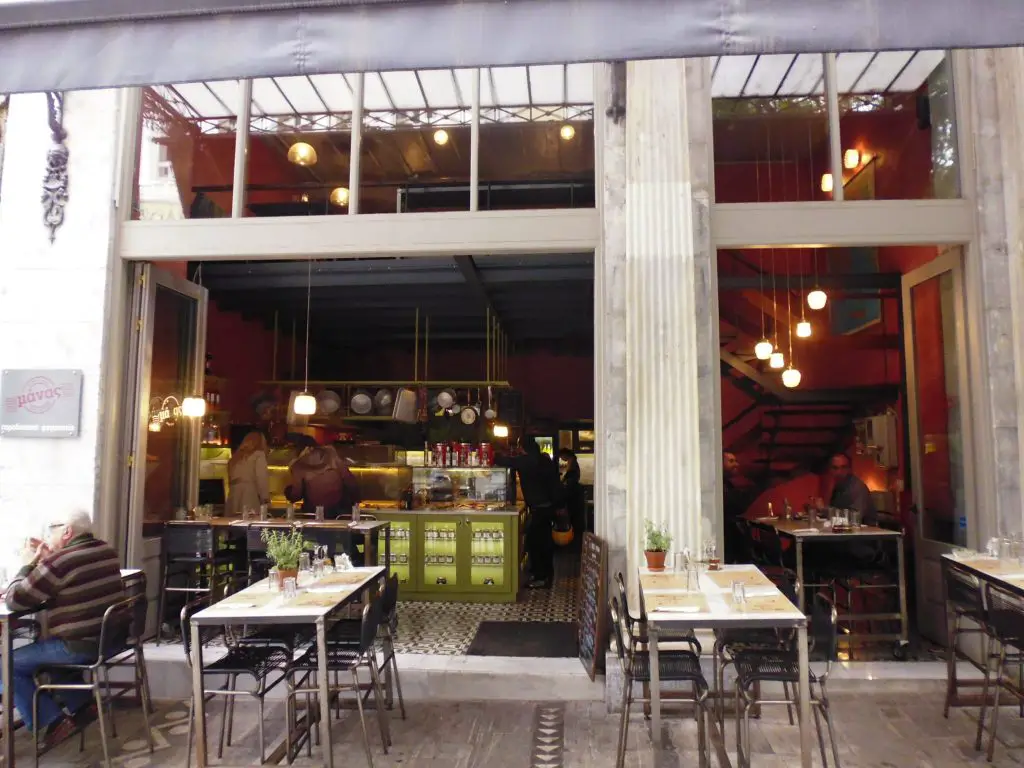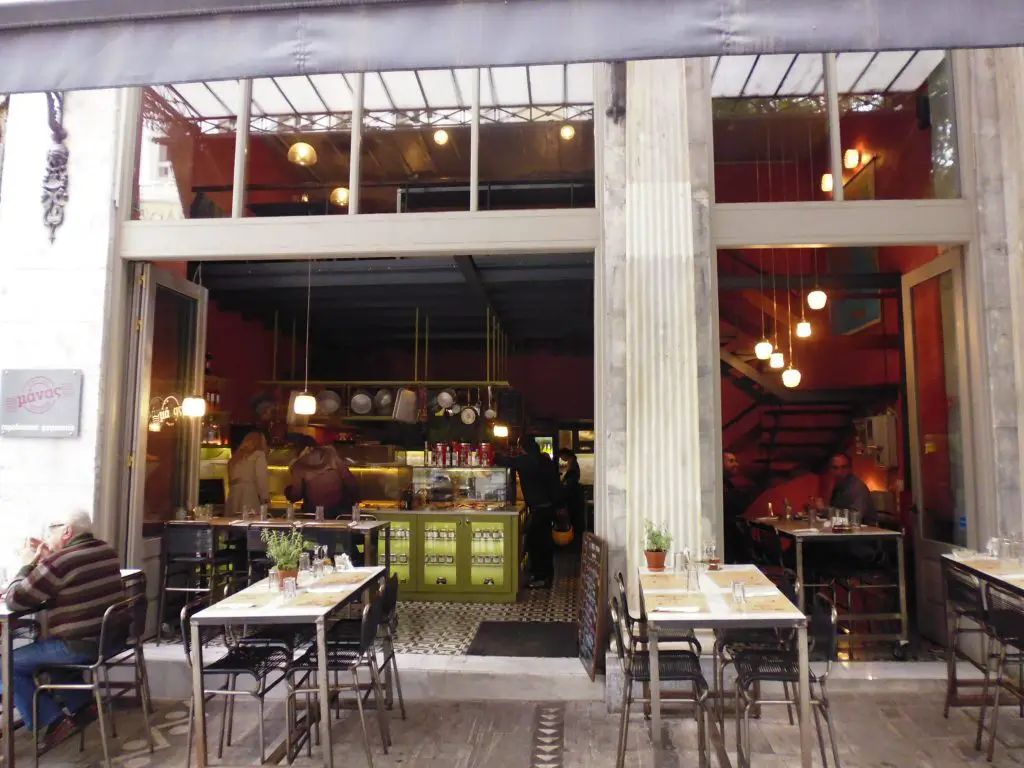 Greeks forgetting their roots
Hence the philosophy.  All food is locally sourced and produced at Mana's, thus supporting Greek agriculture, produce and producers.  And the menu offers a selection of dishes from the many different regions and villages of Greece and her islands (particulalry Crete, due to the many dishes on offer from Crete because of her size).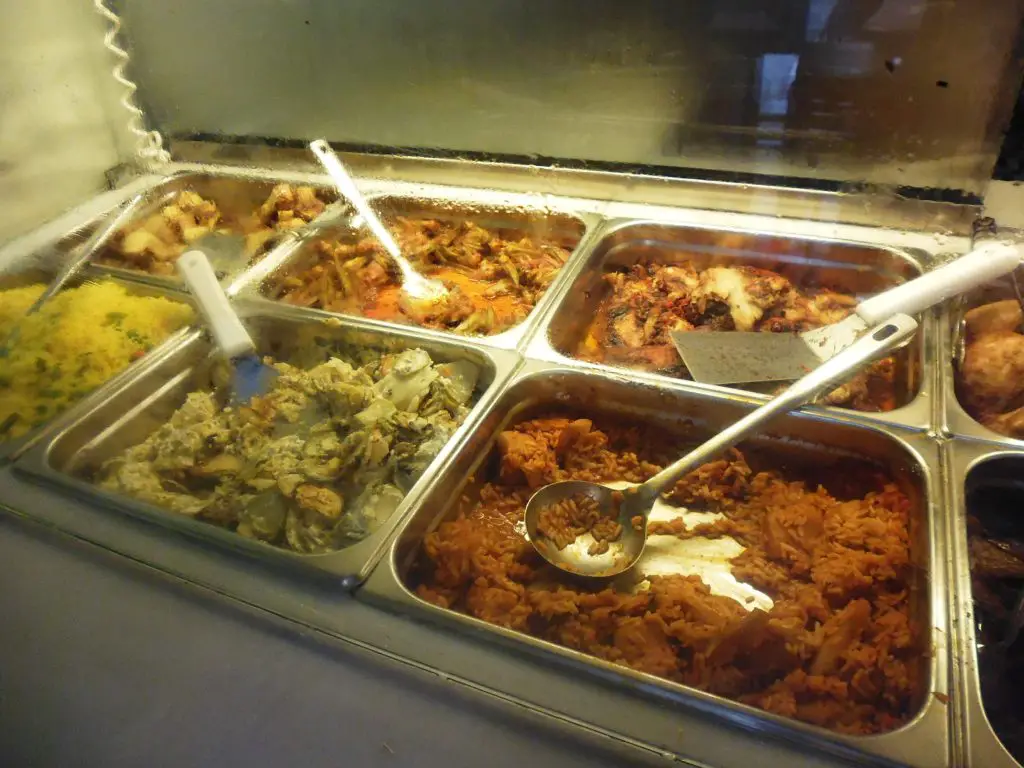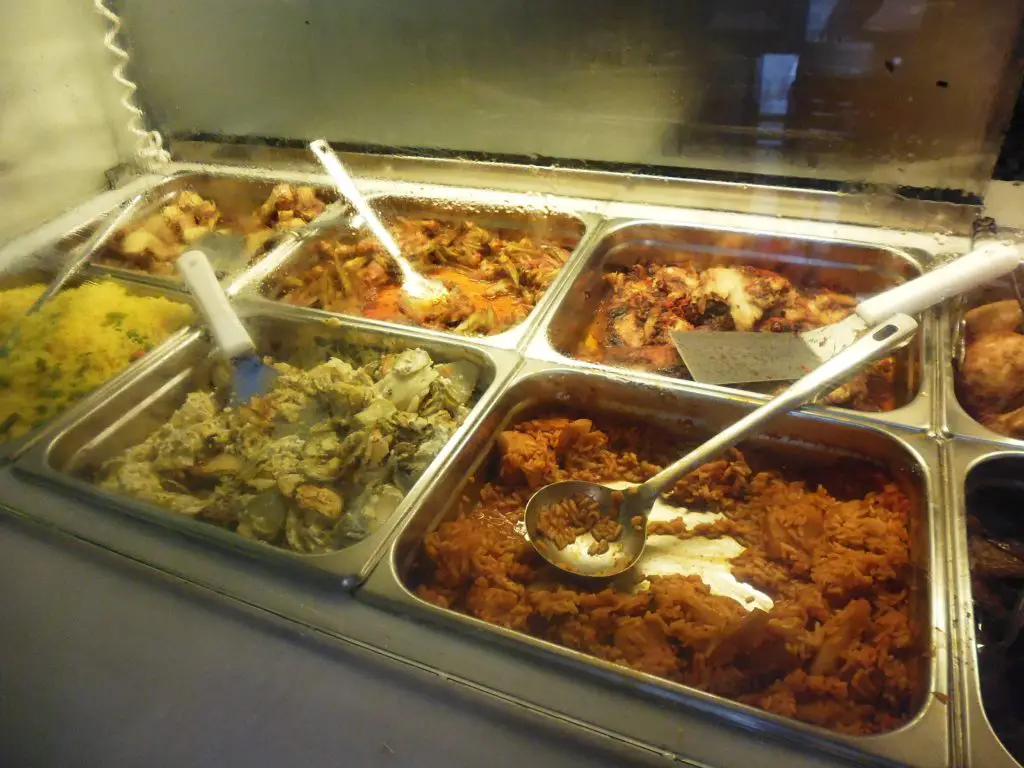 The 'kitchen' is repeated twice because in the Greek language, some endangered species of animals have a double name, i.e the turtle, the sea lions of Alonissos.  Stefanos wanted to bring this concept to the fact that if we're not careful, our mama's and yiayia's (grandmother's) old traditional recipes will also become extinct!
And so through good food – and music – Mana's is bringing back the Greek culture to the people.  To help them re-connect with their culture, to remember the past in a positive way.
Music
Every Thursday and Friday night, and Sunday afternoon from 2:30pm, Mana's 'hosts' rebetiko.  I say 'hosts' in quotes because again, in the past it was ordinary for people to go to the local place to eat good, wholesome food (like Mama makes) – and for people to spontaneously get their guitars out and to sing, to clap, to basically enjoy life.
Prices
But there's no escaping the fact we're in a crises, especially Greece.  And yet, sitting there eating my Cretan dish of potatos and courgettes with a white sauce – and beetroot salad and orangeade (locally made of course), I observed a lot of Greeks enjoying their Sunday with an equally delicious dish.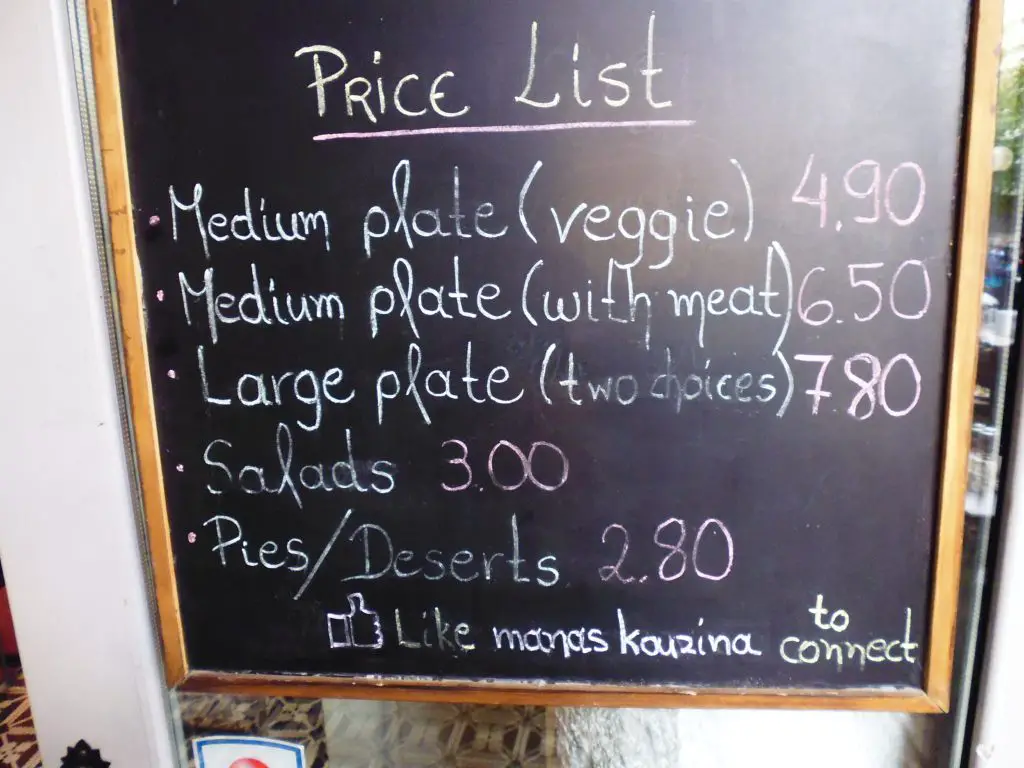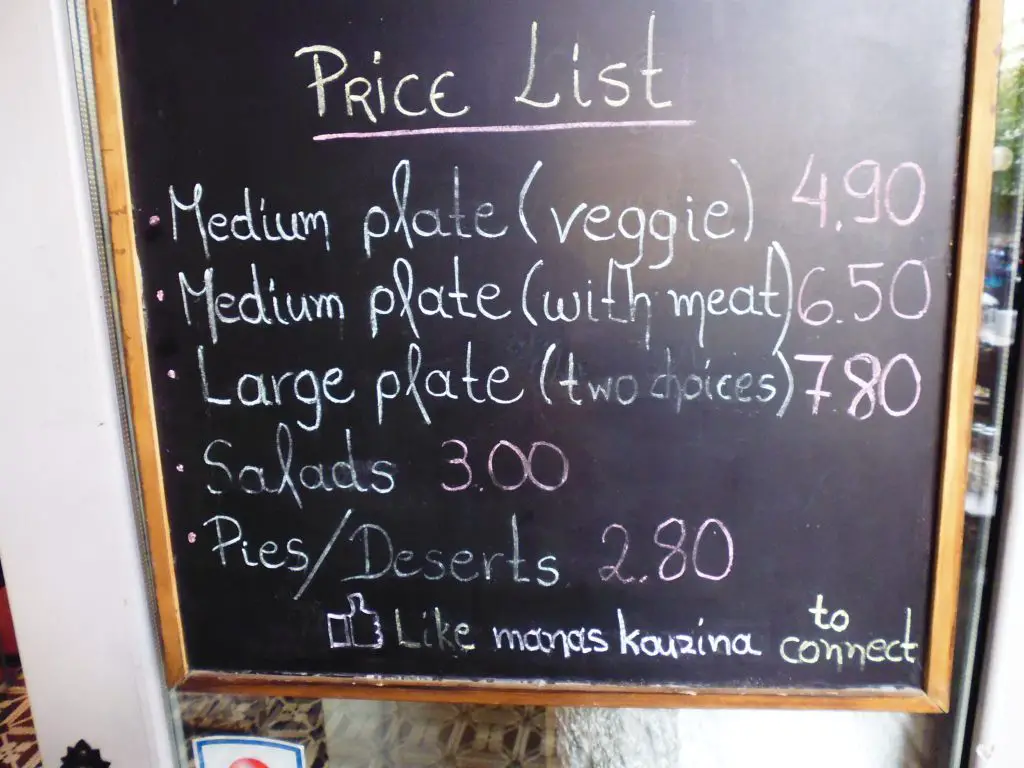 That's because the prices are logical – designed, once again, to not alienate the Greek people and to allow them to experience this cuisine without breaking their pockets.  No dish – even including a salad – will take you over 11 Euros including drink, 13 Euros if you want to include a beer.  That's for the most expensive dish – usually a meat dish – with salad and drink.
Atmosphere
Sitting there on a wintery Sunday afternoon, I did, indeed, feel like I was in someone's kitchen.  It felt homely – the food on display for all to see and choose.  To sit and watch the world go by, to listen to the rebetiko gently in the background (not intrusive) and to know that I probably couldn't prepare and eat a dish like this for the same price myself!
Future
There are plans to open another Manas in the near future. In the meantime, if you're in Athens, I highly recommend you come and sample a taste of true Greece, knowing you're putting back into the economy.
As well as their website, you can also find Manas on Facebook (in Greek).
Thanks for hosting me Stefanos and staff!  I will be going back for more – for sure.