When you're discussing your up and coming trip with your friends and someone mentions they're going to stay at a Hilton Hotel, what's your initial reaction?  I always equate Hilton's mainly as business hotels, but since Conrad Hilton founded the company in 1919, there are;
now more than 570 Hilton Hotels & Resorts properties in 85 countries and territories across six continents.
My birthday falls in December each year – near Christmas, fortunately or unfortunately – depending on how you want to look at it.  I accepted the Hilton Athens' offer to stay a night with them around the time of my birthday, and experience their hospitality.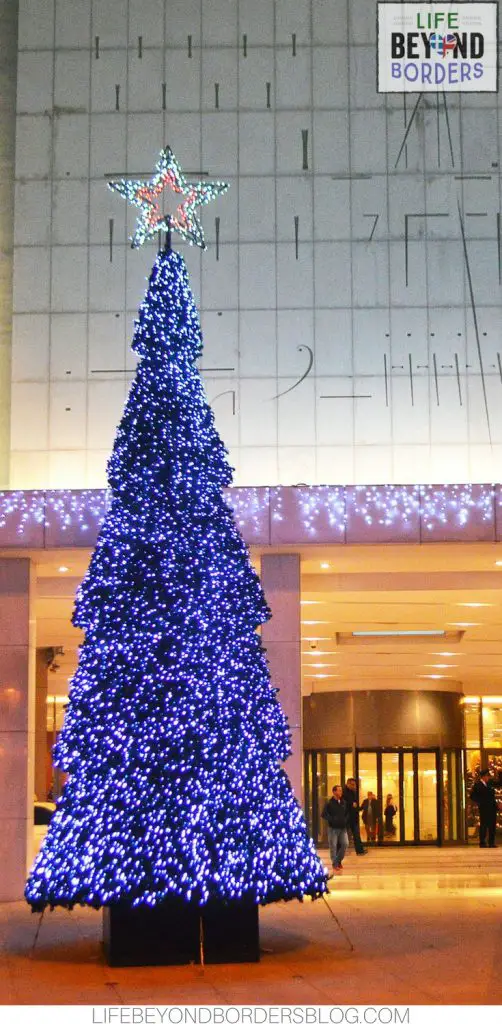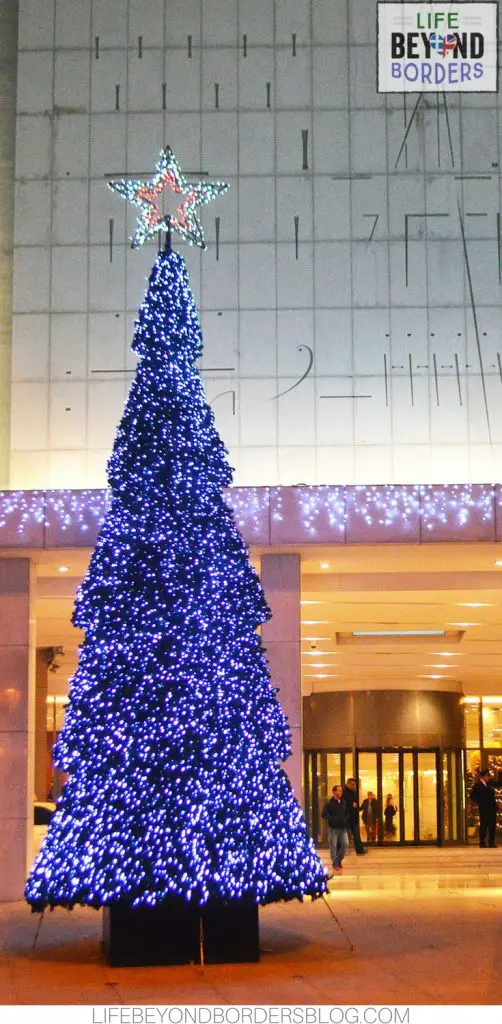 This post will contain some affiliate links, meaning if you choose to use them, I will receive a small amount of commission at no extra charge to you. I was a guest at Hilton Athens, all opinions remain my own.
Having always been under the impression that Hilton strives for sameness throughout the world, I was eager to see for myself.  Here I share with you my Hilton Athens experience.
The Hilton Athens Experience – Check in & Executive Lounge
The Hilton Athens is a landmark building in the city; built in the 60's, yet not with that concrete 60's feel to it
What struck me as I crossed the gleaming lobby to the Reception desk to the smiling Receptionist was, although polished, she wasn't plastic – if you understand what I mean. She was just, well, human.  Too many chain hotels have such plastic smiles, plastic 'sameness' and this wasn't how I felt from the outset.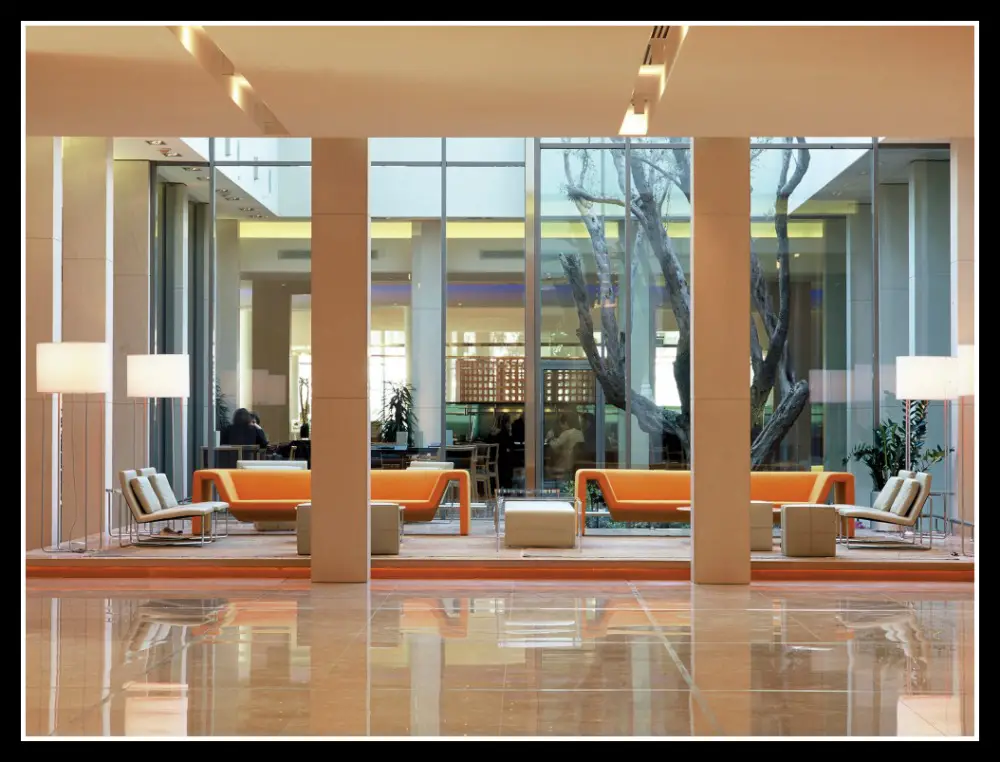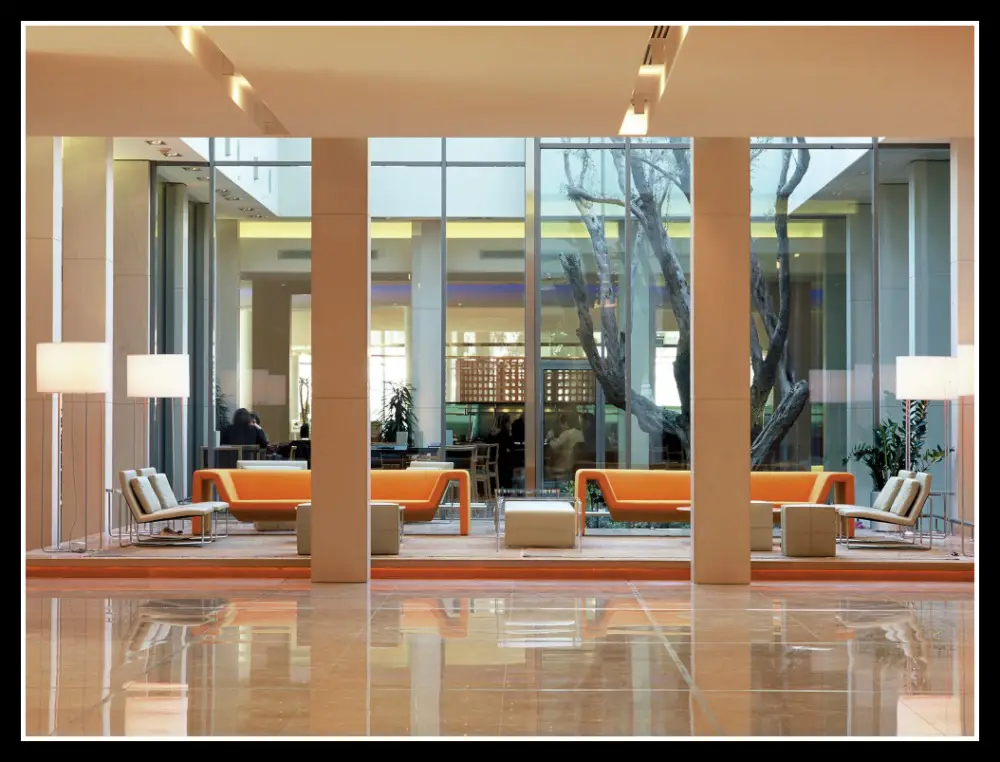 As I was staying in an Executive Room with a view of the Acropolis, this meant I could check in in the Executive Lounge on the 11th floor, one of the many Executive Room benefits.

Hilton Athens Executive rooms and suites are located on the top floors and their dedicated Reception Desk and Lounge area have many amenities such as buffet breakfast, small snacks for lunch and the same for dinner – all with fantastic views across the city, past the Acropolis as far as the port of Piraeus.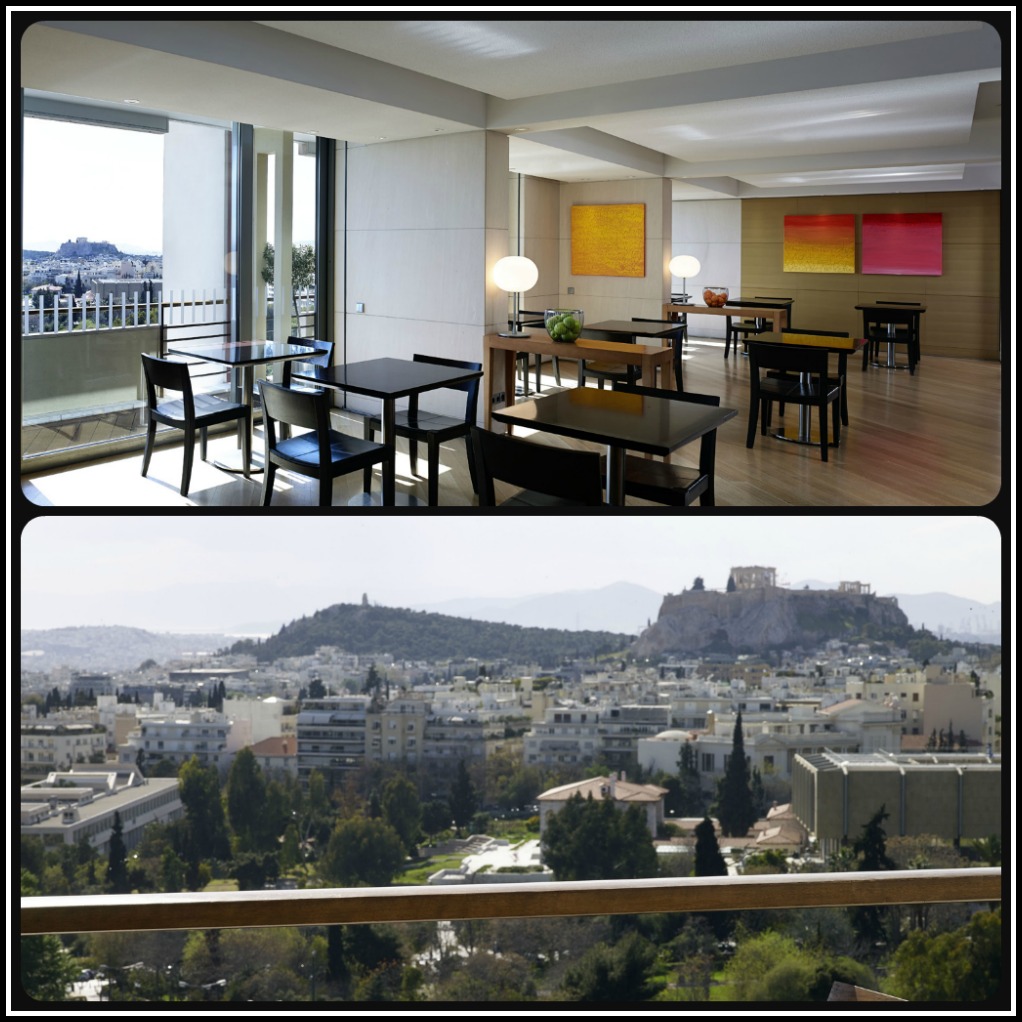 For privacy and relaxation, I'd highly recommend paying that extra to stay or upgrade to an Executive Room for this reason. I enjoyed unwinding by reading the newspapers on offer whilst snacking.
The Hilton Athens – Executive Room
Located on the 10th Floor, apart from the sweeping views of the city and view of the Acropolis as far as the port, the Executive Room was comfortable with huge double bed, quality cotton linens and an ergonomically designed chair at the desk with free wi-fi access – should you wish to work, although the Executive Lounge made a good place to go and work.
The bathroom, all in marble, had walk-in shower with monsoon head plus bathtub.
As the hotel itself is located on a busy street, even on the 10th floor it's possible to hear traffic, but not in an Executive Room: soundproofed windows made the noise a bare minimum.
It was discretely decorated, not gaudy and tasteless.  Wooden flooring, sofa and LCD TV, I found it a treat to rest in.
The Hilton Athens Byzantino Restaurant
Just off the main lobby on the Ground Floor is one of four places to dine at the Hilton, the Byzantino Restaurant.  I was treated to lunch here and could choose from their a la carte menu, or the buffet.  Well, being 'me' I went for the buffet, knowing I could return if I wanted to, again and again.
Greek cheeses, breads, salads and delicacies such as mushrooms with feta in balsamic made my mouth water, and that was before the choice of mains such as pork, beef, lamb, sea bass – all with their own sauces.  The great thing about the Byzantino is that it also has a Kids Buffet too.
The medley of desserts kept me returning; orange cake, chocolate mousse and Greek Christmas favourites such as melomakarona – Greek honey biscuits – filled me up!
Sunday lunch here is a favourite for Greek families.

The Hilton Athens's favourite place for a nighttime drink is at the Galaxy Bar. On the 11th floor with 360 degree views out to the city, it's named due to its galaxy ceiling; lit up with stars and planets and with its purplish glow, it lives up to its name.  Enjoy a cocktail here.
The Hilton Athens Hiltonia Spa
I was treated to a De-stress Back, Neck and Shoulder massage in the spa, really needed! The Hilton Athens offers a variety of treatments in the Hiltonia Spa such as well equipped gym, personal training option, pilates classes, the largest outdoor pool in the centre of Athens – great for the summer months and also open at a day rate for non-guests – and heated indoor pool.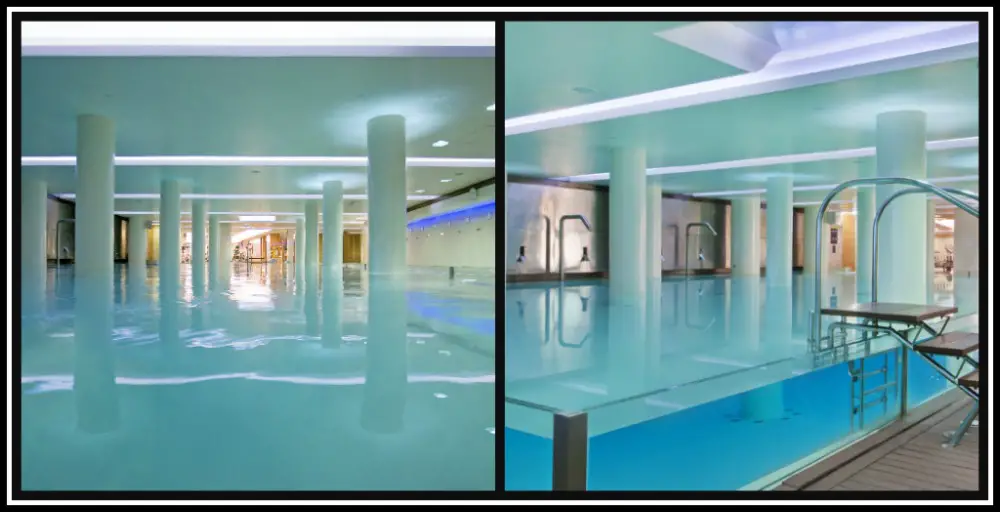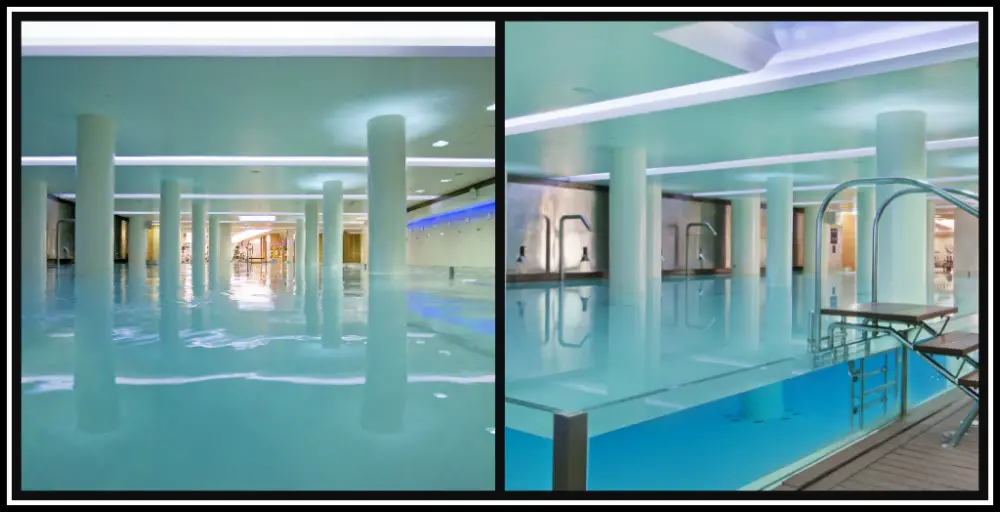 Yep, you can bet I utilised the indoor pool before going for my lovely massage.  I'd say that if you spent half the day sightseeing, the spa is a welcome place to come back to at the Athens Hilton to relax, rejuvenate and chill.
The Hilton Athens – Surprise!
I'd just checked into my Executive Room when a lovely surprise came knocking at my door. Room Service delivered me a birthday cake and tray of fruits and chocolates!  I felt quite overwhelmed at this added touch.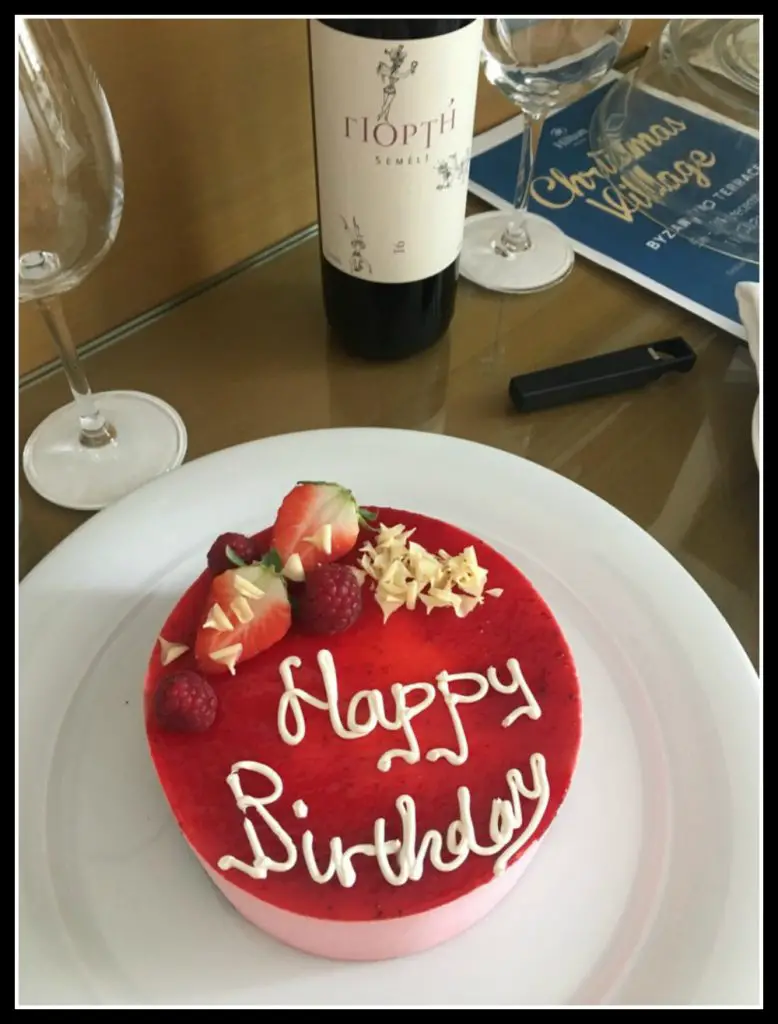 The Hilton Athens – Conclusion
Yes, I admit initially I was sceptical of a chain hotel, but was pleasantly surprised at the Hilton Athens's personal service, attention to detail and ability to retain the local character through its decor and food and, at the time of year I went, Greek Christmas Markets outside the front. Would I go back again? Yes.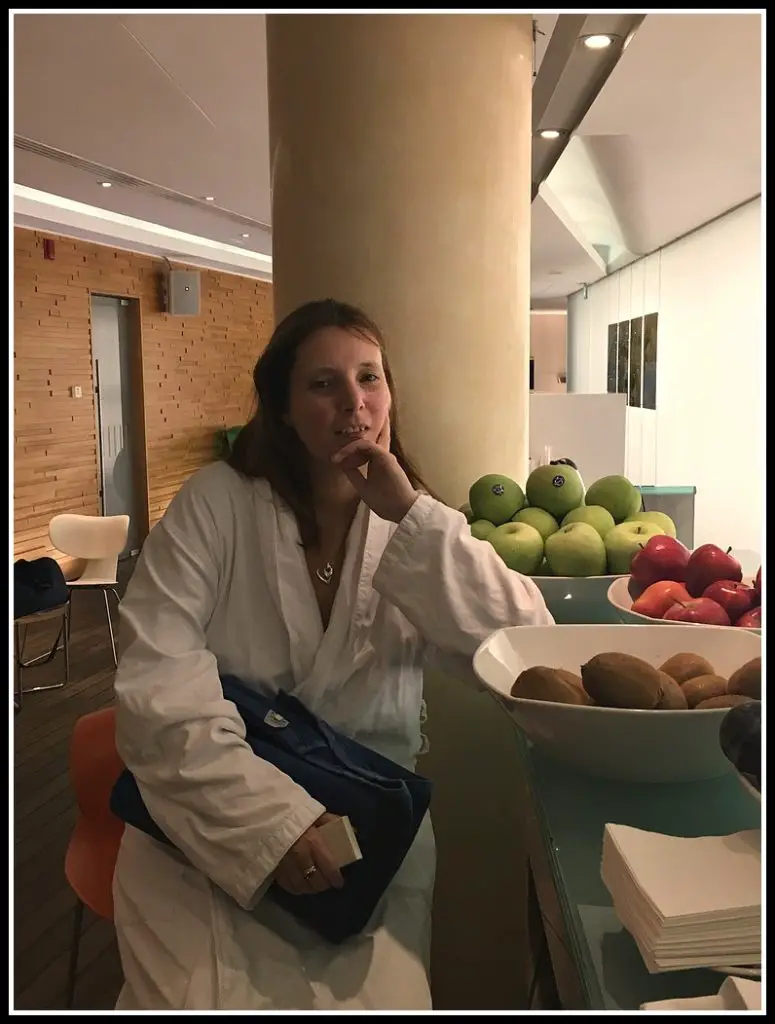 Practicalities
Location: On Vassilissis Sofias Avenue – the 'artery' of the city.  Near the shopping districts mentioned below.
Nearest Metro: Evangelismos on the blue line; the same line from the airport.
Shopping Districts: Walking distance to the high class shopping and coffee area of Kolonaki, but also by Metro – two stops from Evangelismos to Monastiraki where Plaka is located; great flea markets – and one stop to Syntagma Metro and the shopping street of Ermou.
Distance from Airport: 31km, 29 mins by taxi
PIN for later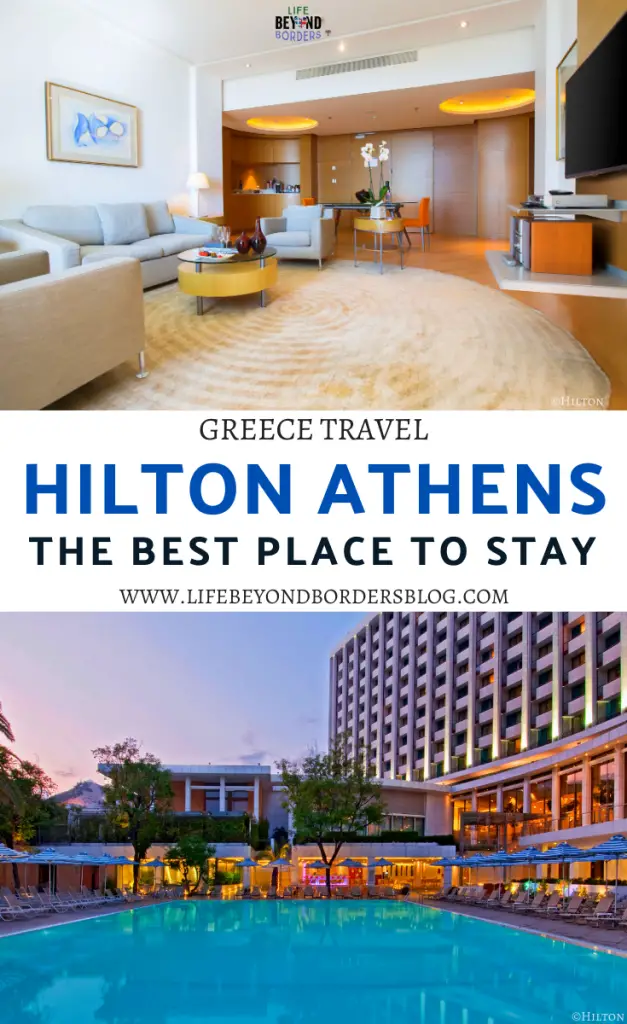 Header & PIN Images © Hilton Athens.