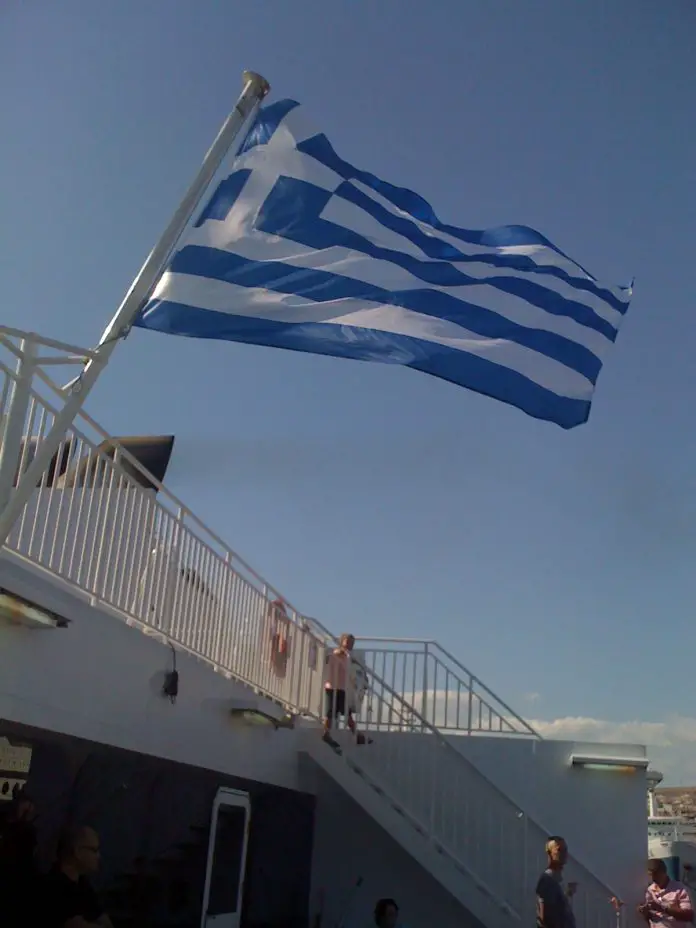 Kalo mina and kali xronia everyone!  Welcome to 2013.  How was your New Year?  How did you celebrate it?  Expats Blog offered a good feature on how expats celebrated around the world and I offered you a taster of my difficult journey back to the UK for the holiday season here.
But now I'm back in (sunny) Greece, will start work again next week and January is a time of year when I am always left wondering (like many of us I suspect) what we are doing with our lives.
Well, that's the case for me anyway.
I wrote a post back in January 2012 about the seven things I loved about Greece and the list actually grew.
I still stand by what I wrote a year ago, yet 2012 can be seen as a year that Greece and Greeks really struggled, I mean REALLY.   Small personal example: the price of heating oil (taxes on the oil) has risen so dramatically that we can't afford to actually buy it, hence sitting round an open fire at night is not uncommon (obviously in a fireplace).  Because yes, although mostly sunny during the day, Greece gets freezing at night in the winter.
So why stay in a country faced with so many difficulties? one might ask.
Well, it's a question I've asked myself a lot, leaving me to wonder if there is some truth in the theory that you should be careful when coming to Greece: she sucks you in and keeps you there, like a sinkhole!
But sinkholes don't have to always be negative.
Out of adversity often comes positiveness (my experience of my travel home for Xmas?  A new found respect for English police).  I find Greeks sticking together more, helping in seemingly small ways.
So yes, whilst it's a struggle it's one I hope to not give up on.  And the most important thing?  There are friends around, people who care and offer support and encouragement…always there for a midnight cafe run.
And the ultimate?  I find Greece has made me a better person: calmer, more respectful of the elderly and generally more tolerant of human nature.  I think this comes as a given in Greece…if you try to fight the system, you'll end up having a nervous breakdown.
Go Greece!
---
To round off, here's a funny story…and typical to Greeks?
I am flicking through the inflight magazine of Aegean Air whilst returning to Athens after the Christmas holidays and am intrigued to read in the Advice for Boarding:
"When boarding the aircraft, do not push the person in front."  Er, OK??  Has anyone read similar advice in another carrier's inflight mag?  I just wondered if it was indicative to Greeks and they needed reminding.
For more plane observations, read my past post about Plane Psychology