Enter for your chance to win one of two signed copies of my debut novel Girl Gone Greek on Goodreads.
From 28OCT to 05NOV.
Rachel is finding it increasingly difficult to ignore her sister's derision, society's silent wagging finger and her father's advancing years. She's travelled the world, but now finds herself at a crossroads at an age where most people would stop globetrotting and settle. She's never been one to conform to the nine-to-five lifestyle, so why should she start now? Was it wrong to love the freedom and independence a single life provided, to put off the search for Mr Right and the children? Perhaps she could find the time for one last adventure… With sunshine in mind, Rachel takes a TEFL course and heads to Greece after securing a job teaching English in a remote village. She wasn't looking for love, but she found it in the lifestyle and history of the country, its culture and the enduring volatility of its people.
Girl Gone Greek is a contemporary women's fiction novel. When Rachel moved to Greece to escape a life of social conformity, she found a country of unconventional characters and economic turmoil. The last thing she expected was to fall in love with the chaos that reigned about her.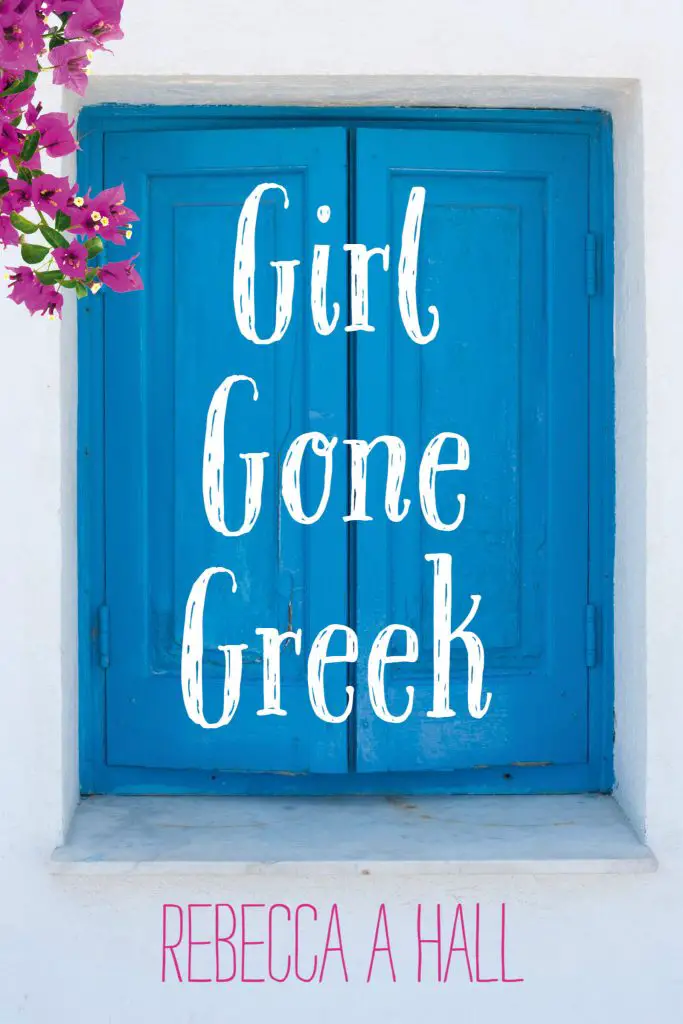 Reviews
It's mostly been positively received:
"If you have been drawn to this book because of the inclusion of the word `Greek' in the title, you will not be disappointed. The author clearly knows Greece and its inhabitants very well, effortlessly bringing its geography and history to life through the observations of the individual and distinctive characters she has created."
"A sensitive tale of a  fairly naive girl who eyes are opened to a different culture and different ways of life as she venture to live in the warmth and blue skies of a Mediterranean village.
It is a gentle tale written from the heart about a Rachel who also follows her heart as we travel with her through her slow awaken to the Greek mentality as we watch her acceptance of the people she meets."
"For a first novel, this is a great start. It's a real page-turner, where the characters are drawn in lively fashion and the central one, Rachel, is easy to identify with. Of course, in many ways it's Greece herself that plays the starring role…"
Read more reviews here.  Share with your friends and social media, hashtag #GirlGoneGreek.
Good luck!