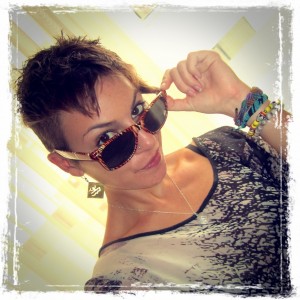 Tina Stelling is a dispossessed expat, freelance writer, blogger, recently published guide writer, and lover of all things delicious. You can buy her first guide on Arequipa, Peru on Amazon. You can also follow her on Facebook, Twitter, or Pinterest.
Here, she shares with Leaving Cairo her observations as an American in Peru.
I'm dreadfully hung over and fresh out of groceries.
The market is all but bare on Sundays as vendors close up shop in the name of the Lord. There is something about 2,500 meters of elevation that takes hangovers from hindering to debilitating, and I couldn't possibly fathom walking to the modernized supermarket in my current state.
The previous evening we partied until the sun came up, standing in the street and watching the sun rise over the white colonial buildings that comprise Arequipa's historical city center. We passed a bottle of pisco, Peru's customary liquor, amongst the six of us, along with the single glass that we had smuggled out of the bar. The men take their time pouring themselves a shot. The women are served by the man to their right before accepting the glass.
Machismo may run rampant in Peru, but no one can say that chivalry is dead.
I thank the Good Lord and Saint Christopher that Peru is chockfull of conveniently located bodegas on virtually every corner, including the one occupying the space below my nearly three century old apartment. I walk in like I own the place, heading directly to the counter and whining out my needs as if my grandfather has just died. "Señora, por favor, dame un sol de huevos y dos soles de plátanos?" (Ma'am, please, give me a sol worth of eggs and two soles worth of bananas).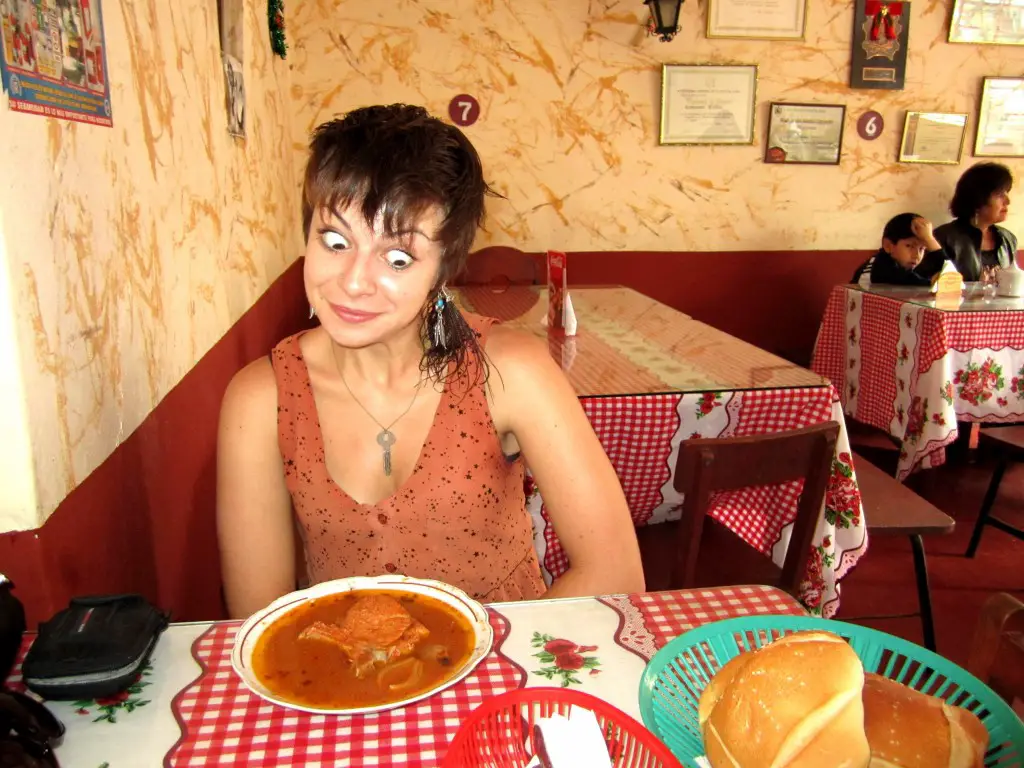 How to get things done.
This is how you get things done here: you act like you are the most important person on the planet.
If you fail to do so, you will go unnoticed and your needs unmet. When I turn around, I am struck by what I see. There are four gringos standing in the middle of the bodega looking hopelessly lost and confused. I hadn't noticed them when I walked in—they are participating in the distinctly foreign ritual of waiting for service. Peruvians walk around them, cutting them off and making demands of the grocer. I immediately have a flashback to nine months earlier in this exact bodega; everyone rushing around me, knowing none of the prices, and standing for fifteen minutes before some gentle soul came along and took pity on me, asking, "Que quieres, amigita?" (What do you want, my little friend?)
I generally avoid speaking English in public because it gives me away.
My Spanish has reached a point where I am frequently mistaken for Peruvian. I have all but lost my American accent, my errors are minimal, and my Mediterranean blood graciously provides me with the blessing of racial ambiguity in a country where those of European descent now coexist with the indigenous people. These forces combined prevent me from getting overcharged, but I feel such empathy for their evident confusion that I can't help but expose myself as foreign. Besides, my long standing relationship with the shopkeeper offers me immunity from such concerns.
"Guys, there are no lines here. What do you want?"
They are surprised to hear me speak English. People often approach me on the street asking me for directions in broken Spanish, looking at me blankly when I answer them in American English. When I go to bars frequented by vacationing foreigners with my Peruvian friends, I can pass the entire evening before anyone realizes that I speak English, much less that I am American.
"We, uh, just wanted to buy some vegetables."
He sounds almost sorry, as if it were a sin to walk into such a place without speaking the language. While it is far from unheard of for backpackers to travel Latin America without any previous knowledge of Spanish, I have come to realize that it is usually more of a challenge than they had previously reckoned.
I put in their order with the señora, translate the price, and I'm on my way. They thank me graciously. I assure them that it's unnecessary and give them the name of a local Spanish school where I am friends with the professors and pass by weekly for a cup of tea and an evening bread with the family, and help the live-in students practice their Spanish.
Examples of fitting into the local culture.
This subtle yet defining moment represents the level of immersion that I have accomplished in just nine months in another country.
It catalyzes a harrowing realization of just how disconnected I have become from my own culture.
I wouldn't dream of wearing shorts on the street. It would never occur to me to put on a seat belt in a taxi, and I would never settle for the initially proposed price in the market. I know the prices of a kilo of every variety of fruit, many of which I don't know the name of in my mother tongue. Yet despite my American roots, I couldn't tell you what a pound of potatoes looked like if my life depended on it. I think of elevation in terms of meters, not miles or feet. I don't gripe when buses are hours late, and the foolishness of taking an unmarked taxi at night is beyond my comprehension. I never, ever leave the house without a sufficient amount of toilet paper. I keep candles in my house in the event of a blackout, and I always have a bucket of water on the floor of my shower for when the water gets cut off, just in case I have to shower, flush the toilet, or wash my dishes.
In the mornings I no longer walk with my coffee in one hand and empanada in the other.
Instead I pause with the locals on the side of the street to stand and eat, savoring every bite and recognizing the sacredness that is the consumption of food. I've stopped walking at a gringo pace on the sunny side of the street, and started sticking to the wall on the shady side, slowly drudging behind the locals as they take up the entire sidewalk lurching along at the pace of a group of maimed tortoises.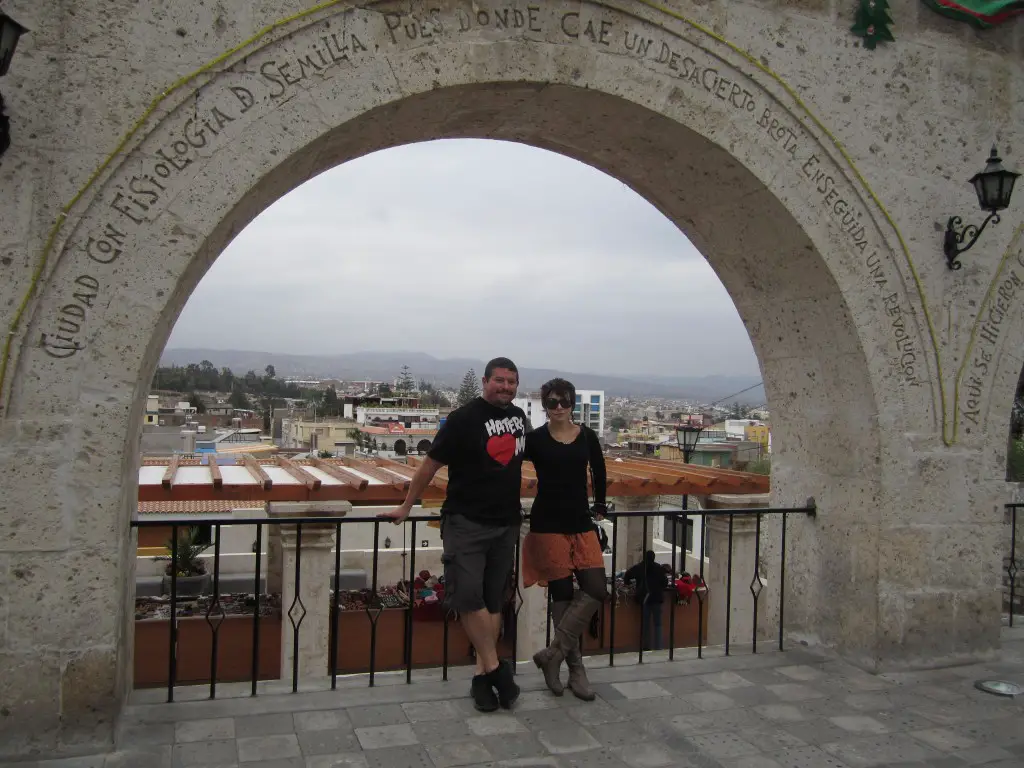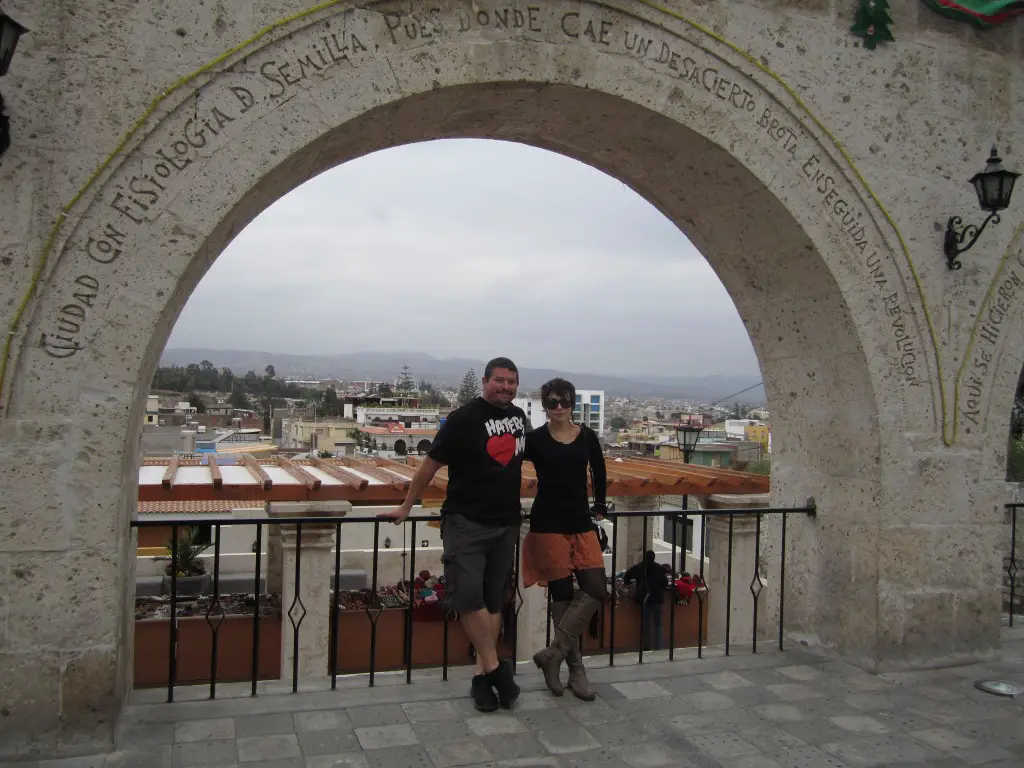 Life here isn't always easy.
I've jumped over a river of sewage to get to the market because the system has backed up in my neighborhood and is flowing down the streets.
Earthquakes in my archaic building are a concern, and I keep a bag with the essentials ready to grab in case I have to flee. I arrange taxis before I go out in the evening to avoid the city's most vexing issue: taxi kidnappings and robberies.
It's a different set of rules. It's a different set of customs, expectations, and general social interactions.
When I enter a room at a friend's house, I kiss everyone, strangers included, on the cheek, taking their hand in mine for a moment and asking them how they are doing as I look them in the eyes. The coolness of a handshake now leaves me feeling feel icy and unwelcoming.
I keep the doors to my centrally located apartment open, and friends frequently pass by on the way home from work, screaming up to me to throw down the keys. As opposed to the squalor of my previous American residences, I now keep at least my kitchen always ready to accept company. I've even hired a local girl to come weekly and clean. She needs the money, and I hate doing it. When my rent is due, I await my landlady the evening of and prepare a thermos of hot water for tea or coffee. I make sure to put aside a couple of hours to get caught up on all the local gossip.
Chasing men with pepper spray.
While I have grown to love and appreciate most things about the local culture, there are certain things that I refuse to accept:
Peru's socioeconomic classes are comparable to India's caste system, and I disregard this fact by keeping up with the daily lives of my regular taxi drivers, and greeting them with a kiss on the cheek that is customarily reserved for the elite. When a man brushes up against my rear as if it was his God given right, I draw a crowd by screaming at him in Spanish and chasing him into traffic with my pepper spray.
My Peruvian ex and I remain good friends. He comes from a well-to-do family, and taught me an invaluable amount about the local culture, often without realizing it. He saw how much I struggled with how people treated me at his side; like a trophy, always looking to him for my food order. He encouraged me to be myself regardless of the cultural conditionings that were beyond my grasp, saying, "Learn the game. Learn the rules. Then play by your own rules. You will never be Peruvian, and that's okay. Not everything here is good. Love what you can, but you don't have to accept what isn't acceptable."
In over a year of calling Peru home, I learned more about myself, my capabilities, and my capacity to love than I did in my entire life in the States.
I learned how to drink chichi, fermented corn juice, and eat anticuchos, cow heart. I learned how to appreciate the simple pleasures in life and an entirely different pace of living. I have learned how to live in a bigger, wider, taller world.