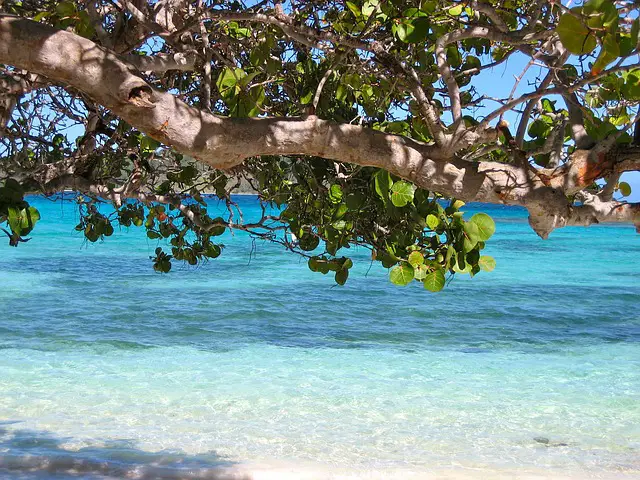 I've been very fortunate to be able to stay in some boutique and luxurious places as I travel and research for my site.  Mostly, though, this has been throughout Europe.   I've been Stateside and luxuriously 'glamped' in the San Juan islands, just off the coast of Seattle, but lately I've lusted after the possibility of travelling to the Caribbean, Barbados to be exact.  And luxurious places to stay in Barbados are not in short supply.
**This post includes affiliate links.  For more info, see here.**
Where is Barbados
You've no doubt heard of this eastern Caribbean island and independent British Commonwealth nation.
It's only 62 miles (100 km) east of the Windward Islands (Martinique. Saint Lucia. Saint Vincent and the Grenadines) and roughly 670 miles (1,076 km) from the coast of Venezuela.
So, once you've checked into your Barbados villa on the beach, what is there to do on this 'Little England' of the Caribbean, aside from swim – either in the sea or your private pool, scuba dive and generally relax?  Oh, and try to avoid the cruise crowds.  Let's take a look:
The colonial island offers endless stretches of pink and white sandy shoreline, there's no doubt about it.  With over 3000 hours of sunshine a year, it's probably tempting to spend your holiday choosing your favourite spot and staying put, but Barbados is reputed to offer more sightseeing opportunities than anywhere else in the Caribbean and personally, it'd be a shame to not see what else the island has to offer.  Let's take a look.
Harrison's Cave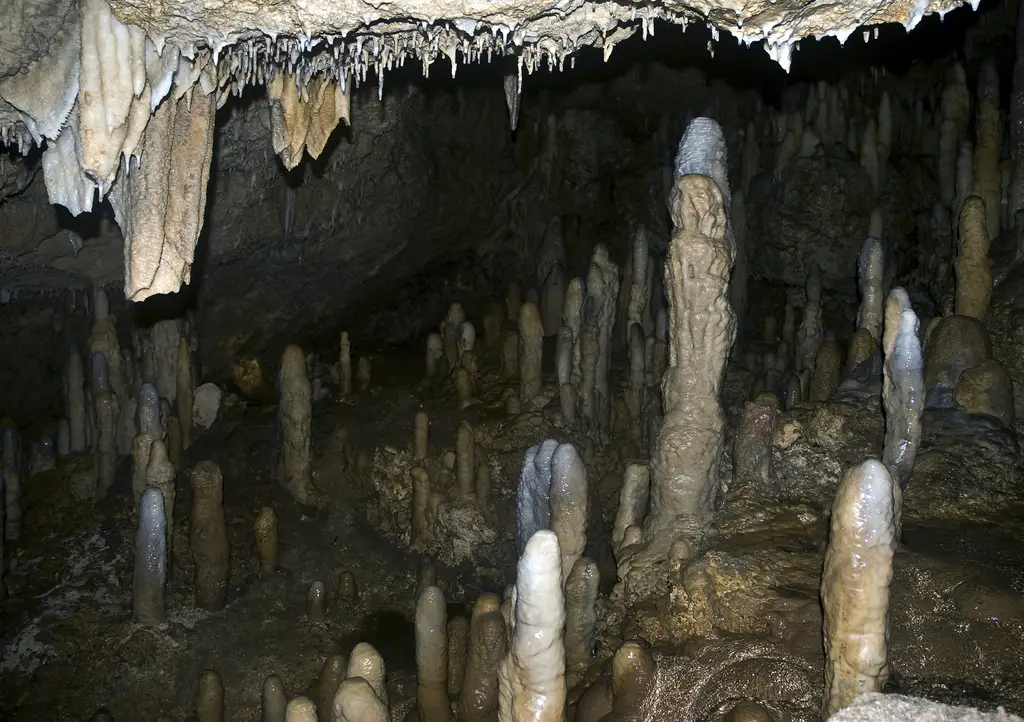 An unexplored mystery – due to its inaccessibility – until the 1970s and opened to the public in 1981, Harrison's Cave – located almost in the centre of the island – is filled with stalactites and stalagmites, has a stream system of at least 2.3km long and various caverns…the largest, the Great Hall, being over 50 get (15 meters) high.
A different way to spend the afternoon, especially for those interested in natural geography.
Andromeda Botanical Gardens
If being amongst flora and fauna is more your thing, in the parish of St. Joseph, to the east of Barbados, Andromeda Botanical Gardens offers an unparalleled collection of tropical and subtropical plants from many locations.  Spend time admiring nature and the different species of butterflies also around, or browse the Gallery Shop which highlights local artists such as photography, local crafts and paintings.  Then settle down for some homemade and organic food in the Garden Cafe.
Once again, another place to relax away from the beaches.
Museums
Naturally, there are a variety of museums on Barbados – museums to suit all tastes.  There's the Hutson Sugar Museum that provides the visitor an in-depth look at how sugar was produced on the island int he eighteenth and nineteenth centuries.
Or the Nidhe Israel Museum which traces the Jewish heritage of Barbados, dating back to 1628.  The museum is located next to the oldest 'continually operating' synagogue in the Western Hemisphere.  If you're visiting Barbados with kids, taking them to visit The Concorde Experience might be fun.  Here you'll have the opportunity to have a go in the flight simulator, as well as learn some interesting facts about the aviation industry in general (did you know that Leonardo da Vinci designed an air machine and in 1496 attempted to build and fly one?)
Crop Over Festival
Barbadians know how to celebrate in style! The Crop Over Festival, as you've probably gathered from its name, originated in the 1780s – at a time when Barbados was renowned for being the world's largest sugar producer.  The Festival would come about to mark the end of the sugar season and although celebration declined as sugar production declined, it was revived in 1974 and is celebrated every summer with various shows, markets in Bridgetown, the capital of Barbados, a carnival-like show called Cohobblopot and Calypso music.  Experience the true hospitality of the island and join in with the fun.
Beaches
I know I've spoken about looking at activities away from the beaches, but you can't go to Barbados and not spend time on at least one.  So let's take a look at some of the best locations to while away those sunshine hours.
Swimming is best undertaken on west coast beaches as they are calmer, located on the Caribbean Sea with white sandy shores and endless snorkelling opportunities.  Alleynes Bay is perfect for people who prefer a quieter beach experience as even though there's a lifeguard, there are no facilities.  It's perfect for an early morning stroll as it's quite sheltered and the waters are crystal clear enough for snorkelling.  You may encounter a turtle or two!  But remember; as protected species, do respect them by not touching.
Barbados's south coast beaches are slightly livelier as the surf picks up here.  Protected by a coral reef, you can expect to find activities such as kite or wind surfing, or try your hand at boogie boarding.  Belair Bay is one such example, again with no facilities but this time, no lifeguard either.  The sea rolls off the Atlantic creating a strong surf, but swimming here is really only recommended for the most confident.
The east coast is rugged with massive Atlantic waves crashing onto the shore, making it a better place to take long bracing walks and/or sunning yourself. Cattlewash Beach is popular with the locals as well as offering one of the best health resorts in the Caribbean due to its climate and fresh breezes.   Strong currents can be found on the east cost – it's not advisable you swim along here.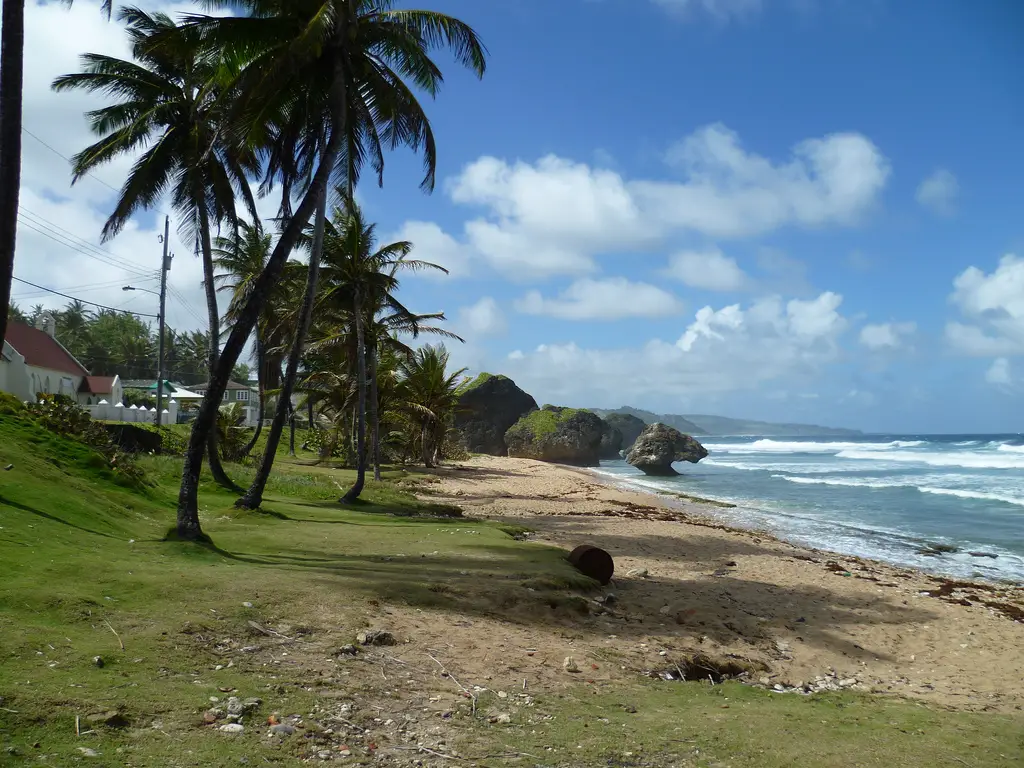 And then there's the north, where coral and limestone cliffs rise straight out of the sea.   You'll find they reach over 100 feet in height, but it's possible to find a sheltered cove such as Goat House Bay; accessible only by ladder from the cliff top above and a tiny strip of beach.  Or just enjoy a bracing walk along the cliffs.   Again, it's not recommended you swim on north coast beaches.
So there you have it.  Luxury accommodation, a wide choice of beaches and water sports, yet also history, tradition and culture.  I know I would love to have the opportunity to visit Barbados.
Have you ever visited?  What's your favourite activity? Share in the comments below.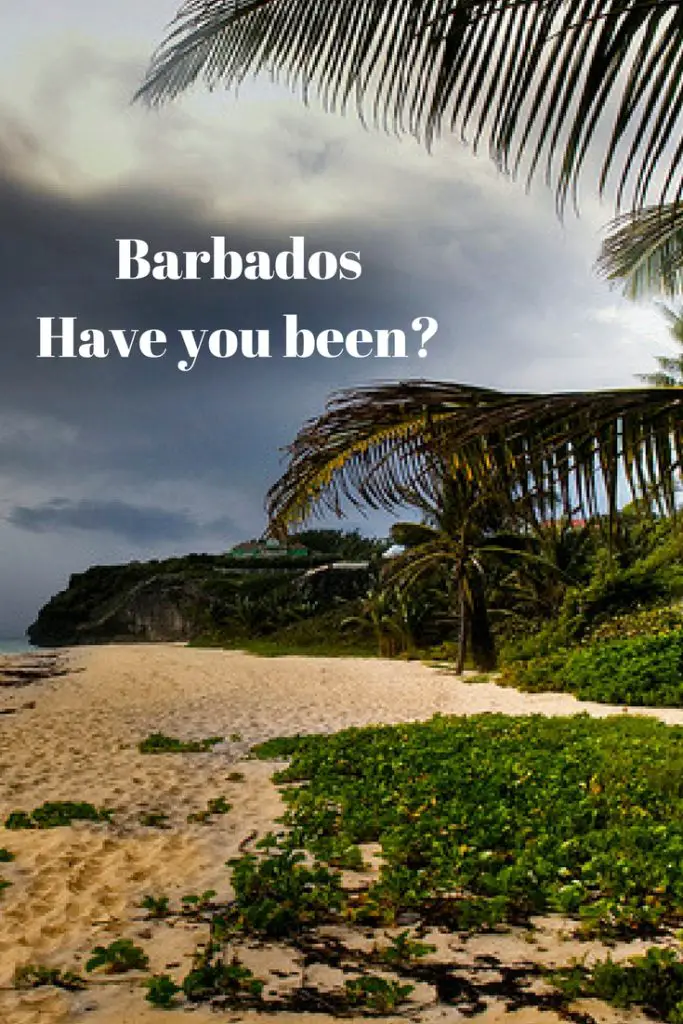 Header image by suesun