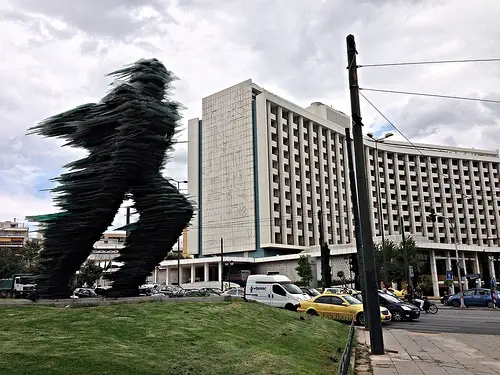 Daisy is a fan of "Life Beyond Borders" and also an expat in Greece.  I thought it'd be nice to interview a fan.
How did you discover "Life Beyond Borders?"
Another expat and close friend added me to the Facebook group "Foreign girls living in Athens". On this page I read a comment about your blog, so I had a look and I loved it!
 *Blush* Thanks!  You're an expat in Athens, where are you from originally and how long have you lived in Greece?
I was born in a small village in Belgium. I have a Belgian mother and Italian father, to whom I thank my Mediterranean looks. I have lived most of my life in Belgium, studying in Brussels. I also worked 3 years on the island of Malta and after a short break home I decided to return to my beloved Mediterranean to further pursue my career in the hotel industry.
I've been here for 2.5 months now (I'm still fresh!) so there is still a lot to see…This is however a fantastic period, every day and every weekend I discover something new about this magnificent city, just like a never ending holiday trip. I am travelling a lot so I try to follow my wish list and visit a new place/museum/restaurant every now and then. However, I discovered that the more I see, the longer my wish list gets! I have learned that Greece and especially Athens is a treasure of 'best kept secrets' and I'm amazed with every new trip I make. Considering that also the summer is around the corner and my journeys will spread out to the many islands make me look forward to more new discoveries.
Do you work here? If so, tell us a little more about your job.

I'm Assistant Director of Sales of the magnificent property Hilton Athens, the first international hotel in the city and a landmark since 50 years. My main responsibility is to promote our wonderful destination and the facilities of our hotel to the local and international travel markets. My job involves a lot of travelling. With the current impact of the media, I believe it is important to have face to face visits to international travel agents, conference organizers, corporate bookers and remind them of the endless opportunities that Athens has to offer as a Congress and Incentive destination
How has "Life Beyond Borders" helped you as an expat in Athens?
As promoting the city of Athens is my job's priority, it always helps me to see the destination through other people's eyes and pick up their positive views and ideas. I believe that one never stops learning and should always keep eyes and ears open. Anyone that helps reminding us of Greeks' charming, beautiful and spiritual sides is another inspiration for me!
What would you recommend to a newcomer in Athens, about to spend any length of time here?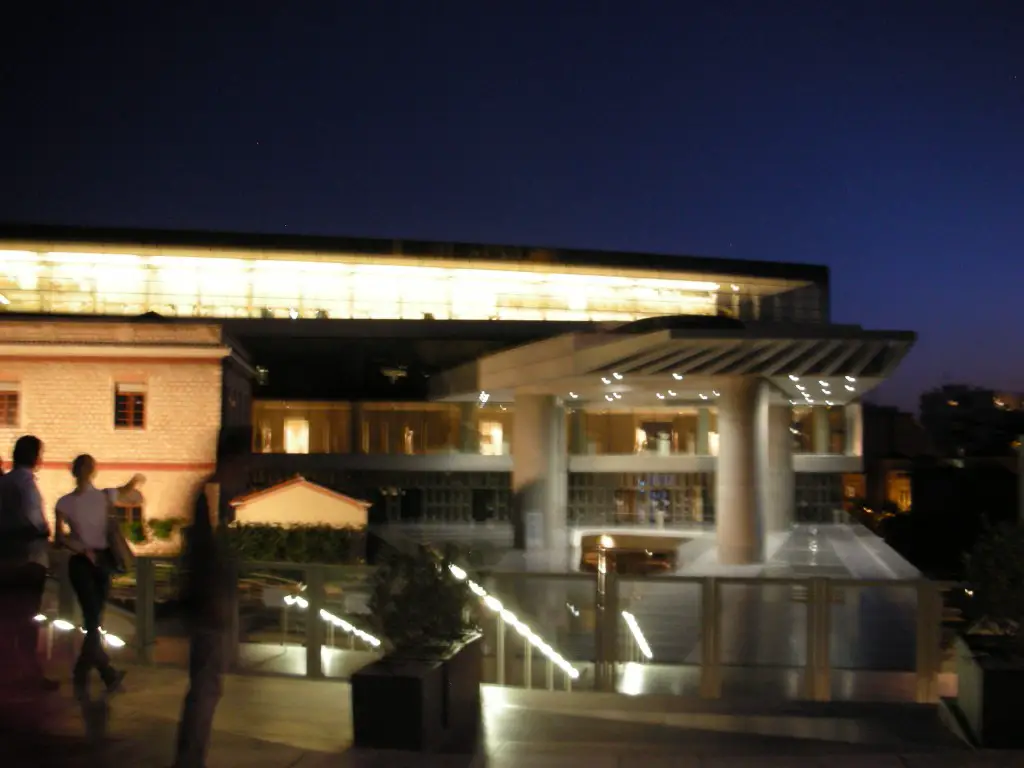 Of course the main attractions such as the Acropolis, the new Acropolis museum, Plaka, Monasteraki and the ancient Olympic stadium can not be missed. For those who have limited time, the easiest way is to use the hop-on hop-off bus services (with lovely Greek traditional music on board, gets you immediately in the Huppa – mood!). However, I always find it interesting to make contact with locals and just ask them for their recommendations. So don't be shy, open up and go on. You'd be surprised in what wonderful not-so-touristic restaurant or venue you will end up.
Do you have a mixture of Greek and expat friends?
Thanks to my job I am in touch with locals and expats all the time. The locals are very warm and friendly, open to welcome you to their circles, invite you to their warm houses and make you feel at home. With the expats I share a common love for Greeceand the joys of travel.
What's your favourite Greek food/activity?
On a sunny Saturday afternoon, I love wandering around Ermou, listening to the local artists and musicians in Monasteraki, admiring stunning views on the Acropolis from the rooftop Galaxy Bar & restaurant of the Hilton Athens. The day starts perfect with a Greek coffee (also known as Turkish coffee) in a local bar, listening to the Greeks' passionate conversations. Order the typical souvlaki with tzatziki, don't forget an ouzo or metaxa. The Greeks know very well how to satisfy a culinary soul. Yamas!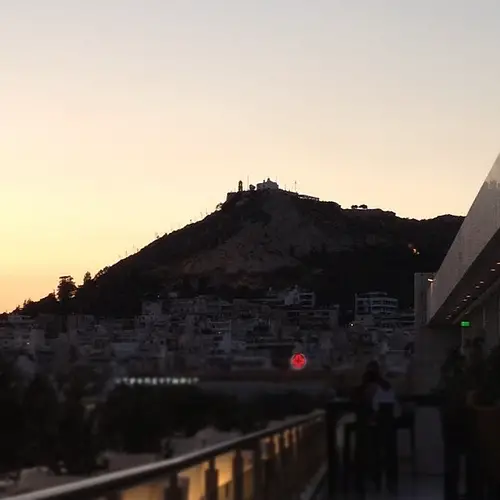 It was lovely to feature a fan.  Thanks, Daisy, for contributing.