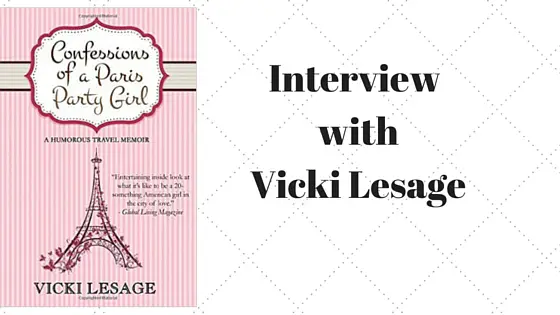 I was afforded the opportunity recently to read a great book: Confessions of a Paris Party Girl. Without giving too much away about her memoir, the excessive drinking aside (and Vicki will be the first to admit this)! I felt I could relate a lot to Vicki and found myself nodding along with her woes of adjusting to life in a European country, especially one as bureaucratic as France (nope, it's not just Greece, dear readers!)
I'm really pleased she's agreed to answer some questions.
Vicki, why did you decide to move to Paris?
In my mid-twenties I was living in St. Louis (where I'm from), but was fresh out of a job and a long-term relationship, and was ready for something new. Something totally different. So I decided to move to Paris for the summer. I'd visited before and adored it, so I figured I'd move and get my fill of wine, cheese, baguettes, and French culture.
And what kept you in France?
One week into my summer stay, I realized I'd already made more friends than I had back in St. Louis and was having way more fun. I didn't want this to just be a fun summer – I wanted it to be my new life! So I set to work finding a job that would let me work from my Parisian apartment, and then set on the path to get a long-term visa. Believe it or not, the job was the easy part!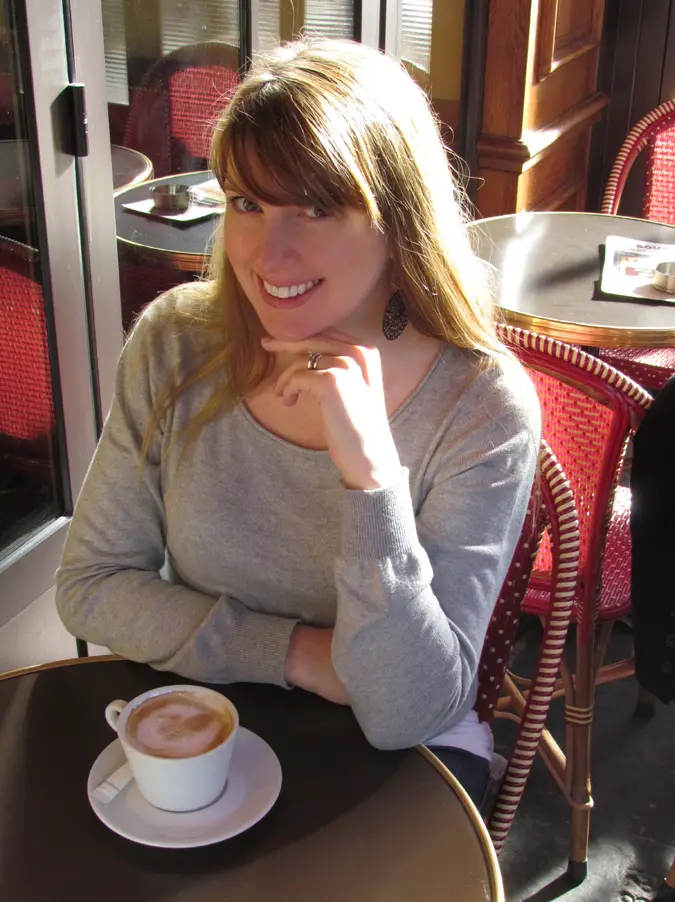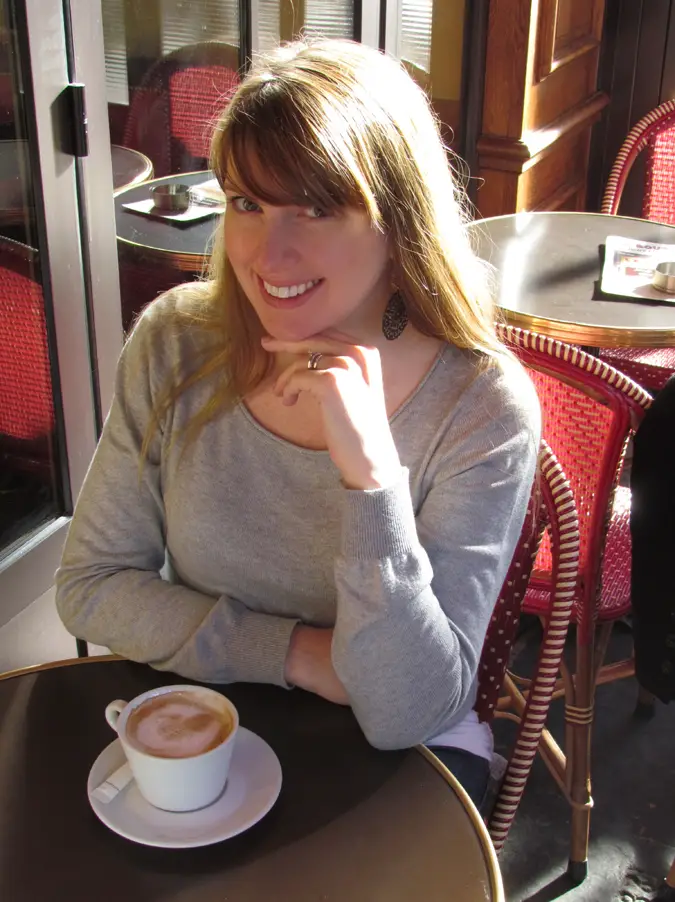 You make so many hilarious references to the bureaucracy you had to endure when you first arrived (visa), getting married, etc. Which experience was the worst for you?
The worst was the first time I got my visa. Not to belittle the effort that went into renewing that damn thing every year, or the ridiculous amounts of paperwork I had to acquire in order to get married, but that first time I was pretty much clueless and on my own – no match for the famous French bureaucracy. I kept thinking that logic and hard work would get me through, but instead I should have been honing my mind-reading and magic-document-producing skills instead!
And even in the 'private' sector, it seems as if 'common sense' is a very subjective concept! (I am thinking of the wedding cake incident!) Tell us a little more about your experiences and frustrations there.
Again, logic and hard work seem to fly out the window here! You want to order flowers 3 months before your wedding? That's way too early, you crazy fool! You want to coordinate delivery of your wedding cake during the hours the venue is open, and are willing to pay extra for such an absurd privilege? Nope, they don't want your money, they simply want to leave the cake on the doorstep in the heat!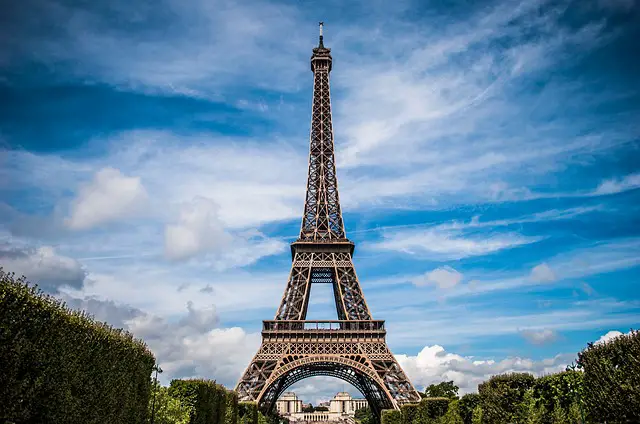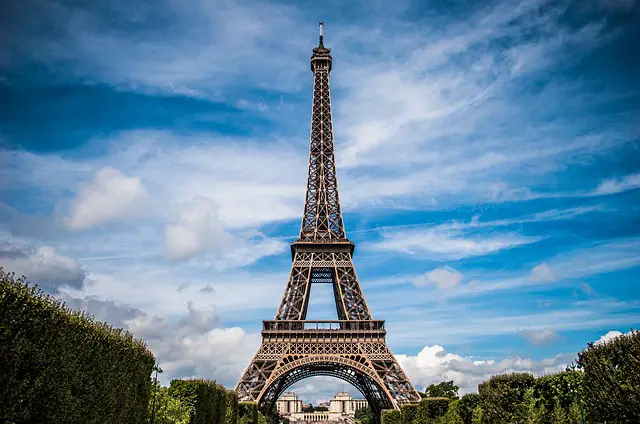 Photo by nuno_lopez – Pixabay
The plus side is you get very creative in your problem-solving skills. You try to be nice, you try to be tough. You offer money, you threaten to leave. You kill 'em with kindness, you try very hard to not kill 'em with your bare hands. At the end of the day, your command of the French language has vastly improved, and you might have managed to cross one thing off your 10-item to-do list, and you'll consider that a huge success. Then you pop open a bottle of delicious French wine and forget what was troubling you. Until the next morning when you spot your to-do list, 9 daunting to-do's still staring you in the face.
But like me, you are a gal who's fallen in love with a country other than your birthplace. What is it that keeps you in France?
It was a series of small steps that just kind of snuck up on me. I met a guy, moved in with him, thought we would get married, didn't get married. That was my first four years here. Then I stuck around just a bit longer, checking out the Parisian singles scene, and right when I was thinking of heading back to the U.S. I met my now-husband. Then we had the wedding. Then a baby. Then another baby. Now here I am 11 years from where I started!
Or I could have answered this question in just two short words: the cheese.
Thanks so much Vicki! Head on over to Amazon to purchase a copy of Vicki's book.

BIO:
Amazon bestselling author Vicki Lesage proves daily that raising two French kids isn't as easy as the hype lets on. In her three minutes of spare time per week, she writes, sips bubbly, and prepares for the impending zombie apocalypse. She lives in Paris with her French husband, rambunctious son, and charming daughter, all of whom mercifully don't laugh when she says "au revoir."
She penned the Paris Confessions series in between diaper changes and wine refills. She writes about the ups and downs of life in the City of Light at Vicki Lesage.
Follow her on: Facebook, Twitter and her Newletter (and get Confessions & Cocktails for free when you sign up!)