Located on the Caribbean Sea in southeast Mexico, Cancun is a very popular tourist destination.  With direct flights from several U.S. cities and regular charter flights from Europe, including the UK and Ireland, and with a yearly tropical climate of roughly 27 degrees C, it's no wonder that people return to this long-haul sunny destination year after year.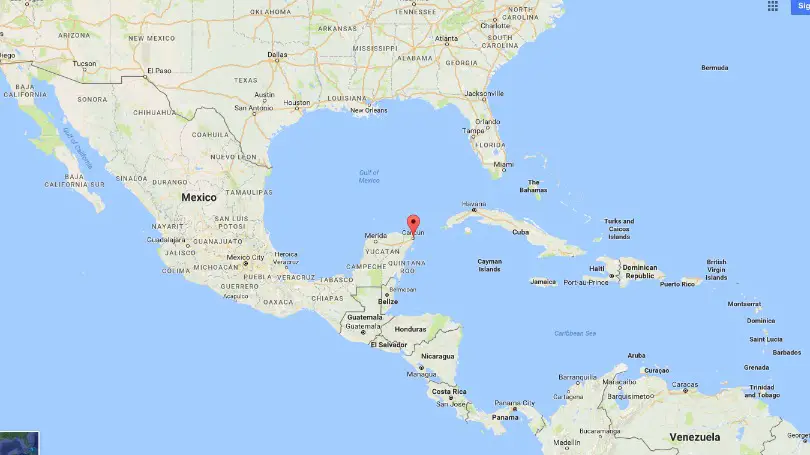 Beaches near Cancun
As well as an all-inclusive destination offering numerous hotels, a fantastic white stretch of beach good for solos, families and couples due to its mix of calm and slightly choppier waters and an eclectic nightlife ranging from flamenco dancing, nightclubbing and all manner of restaurants serving Mexican fare, there are, however, other interesting things to do in Cancun than laze away your days on the beach. As a traveller who deliberately seeks out places that steer away from mass tourism, I was pleasantly surprised to find out more about Cancun as I researched it as a possible destination to add to my travel inspiration list.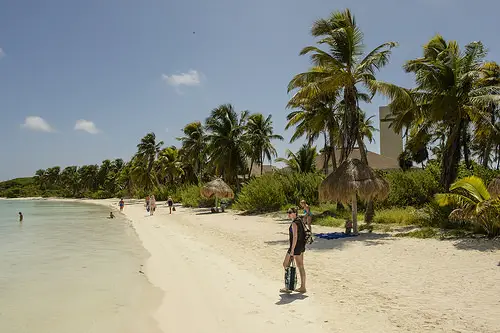 If you're keen for a more quiet beach experience, why not head to Contoy Island? At only 8.5km in length and one of the most important places for nesting seabirds across the whole of the Mexican Caribbean, it means that only a certain number of people are allowed on the island daily, in order to discourage a mass and possibly disruptive influx of tourists. The coral reefs surrounding the island make for wonderful snorkeling and scuba diving, as do the colourful tropical fish.
I had no idea that the world's longest underground river was located near Cancun; the Sac-Actuncenote. There's the opportunity to snorkel along it to the Nohoch Nah Chiich cavern…I just love stalactites and stalagmites, marveling at the ancient natural history.
History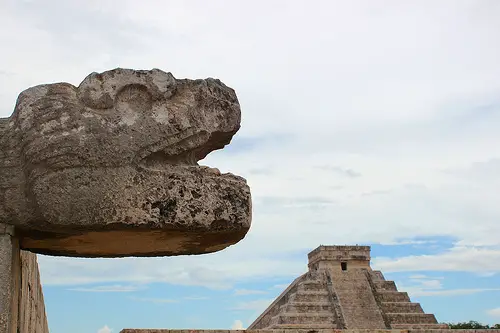 Talking of history, near Cancun is located Chichén Itzá, one of the New Seven Wonders of the World. Between 600-1200AD it was an important Mayan capital and with ruins such as the Temple of the Jaguars and the rather bizarre Tzompantli bench—once a place for displaying the heads of those who'd been sacrificed to the Gods— and the 365 stepped pyramid, the Kukulkan—I think a visit here would rarely disappoint.
Festivals and Carnivals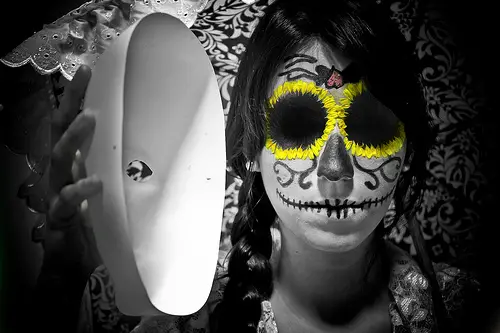 As a fan of all forms of celebrations, it was a pleasant surprise to see that for three days every May, Cancun holds a jazz festival will all manner of venues springing up to host singers, bands and attracts crowds from afar. And let's not forget the country wide Day of the Dead Festival and Carnival parade at the beginning of November. Cancun is no exception and expect to join in street celebrations where people dress as the dead to commemorate them. A feast of traditional food, drink, marigold flowers and candles is offered.
If you're lucky enough to be in Cancun on 20th November, you'll experience Mexican Revolution Day where once again, street parades and much merriment is enjoyed as Mexico celebrates the 1910 Revolution.
---
Have you been to Cancun? Is there anything you'd recommend seeing or doing there? I look forward to your Comments.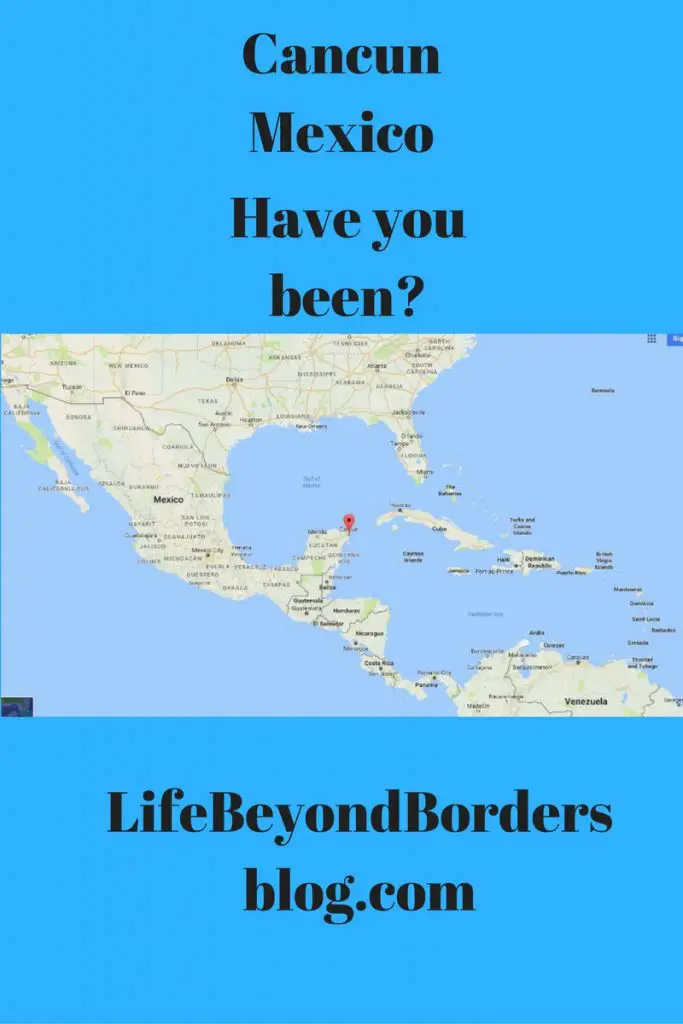 Featured image by Caevans100