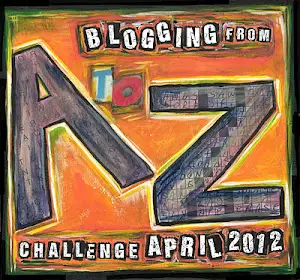 I'm not a big church goer if I'm honest – but that's before I came to live in Greece.
Now, I still don't go to church per say, but have you ever BEEN inside a Greek Church?!
They are MAGNIFICENT (makes you wonder how else that money could be utilised – ie: pay some taxes?
But that's a whole different story – I want to concentrate on the beauty and splendour of these places).
With their domed architecture and ornately decorated interiors – found in cities, towns and islands alike – big, small, whatever…one is sure to be charmed and/or awed by these magnificent structures'.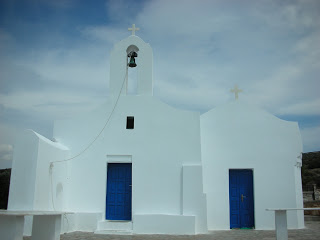 Small church on Naxos Island
One interesting fact: Churches on the
Aegean
Islands
(eg: Paros,
Naxos
, Santorini & Mykonos) are influenced more in the Cycladic style.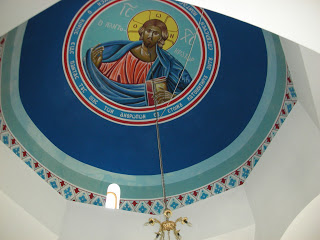 Inside the domed ceiling in church on AntiParos in the Aegean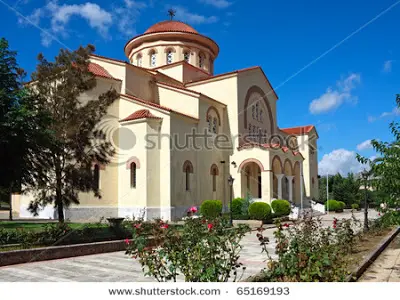 Churches in Ionian Islands (eg: Kefalonia,
Corfu
, Paxos & Ithica) are more ninfluenced by the Venetian/Renaissance style and ones located on the mainland influenced in the Byzantine style.
                                                                                                          Church
of Ag
. Gerassimos, Kefalonia.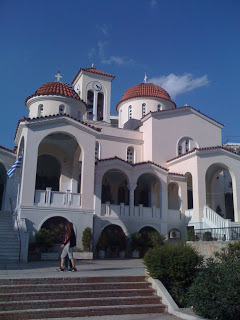 Local chuch in Ilisia neighbourhood, Athens
So, whether you're religious or not – make sure on one of your (hopefully many) visits to Greece, you pray a visit to a church at least once to pay your respects and marvel at these defining features of Greek culture and heritage.