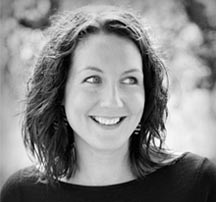 **Updated JUL17**
**Contains affiliate links**
Reading is one of my favourite hobbies. I read all sorts of genres and particularly love meeting novelists and memoir writers who write about living in or life in my adopted country of Greece…also people who've travelled or taken the brave step to move abroad.   I've been lucky enough to interview these authors…you can see these in the author section of my site.
You may know about my adventure from Athens to Hong Kong by container ship. Before I left I was fortunate enough to meet, via the great social media community of up and coming authors on Twitter, Torre DeRoche…one very brave Australian girl who lived in the United States.
Why is Torre brave?  The shorted version (without giving away too much of her memoir) is that she met and fell in love with an adventurous Argentinian and, despite Torre's severe aqua phobia, put her fears of the deepest, darkest ocean aside to sail the Pacific with him.
I read Torre's book "LOVE WITH A CHANCE OF DROWNING" whilst on my grand voyage.I don't have (as much) of a fear of water as Torre and OK, I was on a much bigger vessel…but Torre's memoir –the self-deprecating style of writing and the similarities we shared of being at sea–warmed me to her immediately. I feel honoured that she's agreed to be interviewed for Life Beyond Borders.
Having aqua phobia and yet choosing to sail the Pacific with your partner is a pretty brave thing to do…to me, it's like having arachnophobia, yet agreeing to camp in the jungle! Your book shows us how brave you are.I also know, from my experience, how rough the sea can get, and I was on a much bigger vessel!
Was the decision process very difficult for you? Did you feel that if you didn't do this, you'd lose Ivan (your partner) forever?
It was very difficult!
I had to softly coax myself into going by saying, "I'll just live on the boat for a while, then we'll see," and, "I'll just sail down the coast, then we'll see." I didn't think I'd lose Ivan immediately, but I knew that if I didn't go he'd have to give up a dream he'd worked hard for over many years. I like to enable rather than dissuade, and I didn't want my fear to be the issue that blocked an incredible journey from taking place.
You show us in your memoir how some people disapproved of this journey, feeling it's an irresponsible thing to do.
Did you ever come up against any particular hostility about your proposed voyage? I wondered if people struggled to understand why you wanted to take this trip.
'Hostility' isn't the word to describe how the plans were received, but perhaps 50% of the people I told would ramble on about all the possible dangers I might find on the ocean: "Oh my god, have you see Dead Calm?" I didn't see that as hostility, just people verbalising their own anxieties and fears. One old guy at the marina insisted we were being foolish, and he was quite insistent that we were going to die. Again, I didn't see that as hostility, just a bitter elderly man verbalising his fears to disguise his own regrets. I felt sad for him.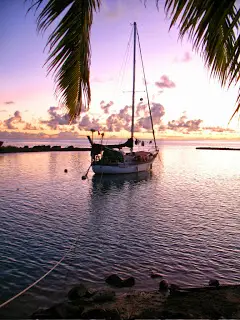 Some people certainly struggled to understand why anyone would ever want to take a small boat onto the ocean, like… um… me, when Ivan first told me about his plans.
Ivan, your partner, comes across as a fearless & loveable character.  He's one of those rare people that focuses on and makes a dream a reality…a person that naturally makes others feel good about themselves when around him.  He's comfortable with himself and the picture you paint of him shows he'd probably successfully carve a life for himself at sea… just like his hero, Bernard Moitessier.  The two of you seem very different though: Ivan prefers solitude and nature, whereas you're the city loving girl.
How has Ivan settled into life on land in Australia?  For a free spirit, was it akin to being caged for him, or have you struck a happy medium?
That story is really part two of my journey, so you'll have to wait for the sequel to find out!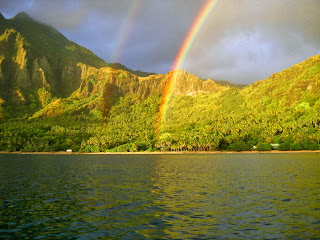 Your book is showered with beautiful descriptions of wildlife encountered whilst on the voyage, showing the reader that despite your fear and your city girl roots, you were still able to appreciate the wonders of nature.
Is there any particular place or natural phenomenon that stands out as your favourite?
There's a place we visited that I had to cut from the book because of word count. It's a small limestone island between the Cook Islands and Tonga, called Niue. It took us a long time to spot it from sea because this oval-shaped, flat piece of rock appeared to sit on the water like a giant pancake drifting in the middle of nowhere. It was quite surreal. The island is covered in magnificent, creepy, cathedral-like caves that have been carved into the limestone by rain and waves. Because the porous limestone filters all the falling rainwater, the seawater surrounding the island is impeccably clear down to 100 feet or more. It was a beautiful, alien land and seascape.
Torre, thank you so much for taking the time to answer my questions.  I found myself laughing out loud many times when reading your memoir  as well as nodding in agreement/understanding.  I hope the movie version is just as good!
For more information about Torre, follow her on her website "Fearful Adventurer", Facebook, Twitter and Pinterest
PIN for later