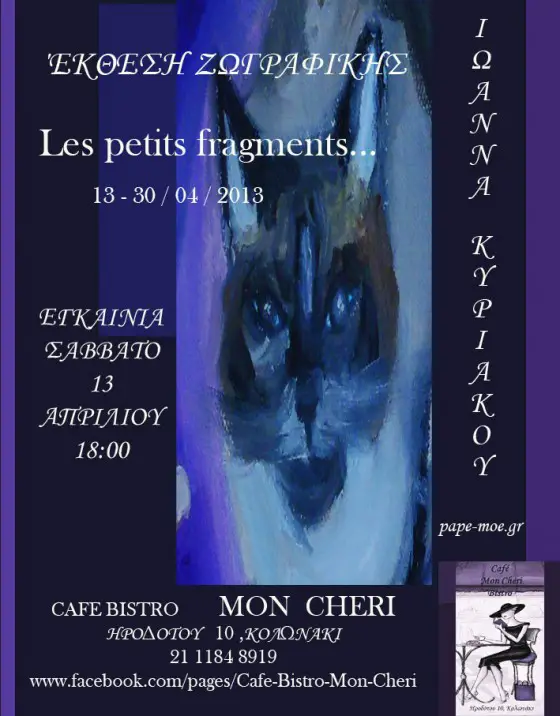 Not only famous for the Acropolis and men in skirts, Athens is also known for being a cultured city.  You'll all know, from past posts, how Greece & the Greeks are famed for whiling away the hours over coffee…well yesterday I did just that in my favourite coffee shop Cafe Mon Cheri whilst watching the hosted Gallery Opening of Ioanna Kiriakou's "Les Petits Fragments" and listening to the music of Apres Midi.
Ioanna hails from Thessaloniki and her "Les Petits Fragments" work has been created over the past three years.
Here, in pictures, you can see some her work and the fun that was had by all.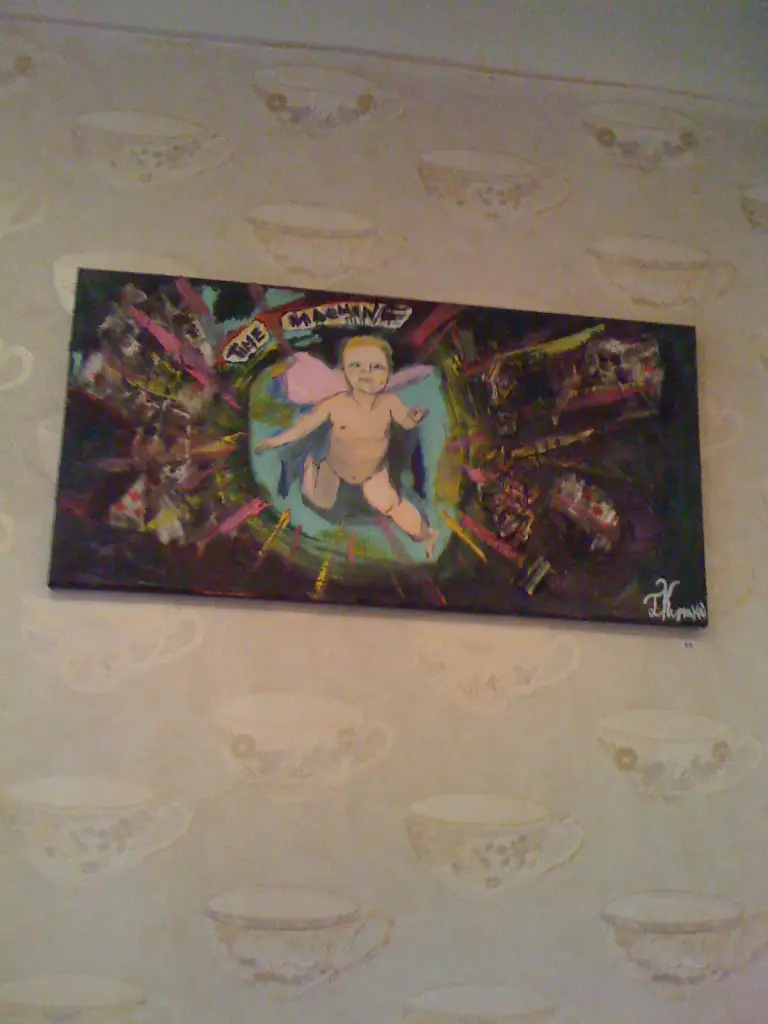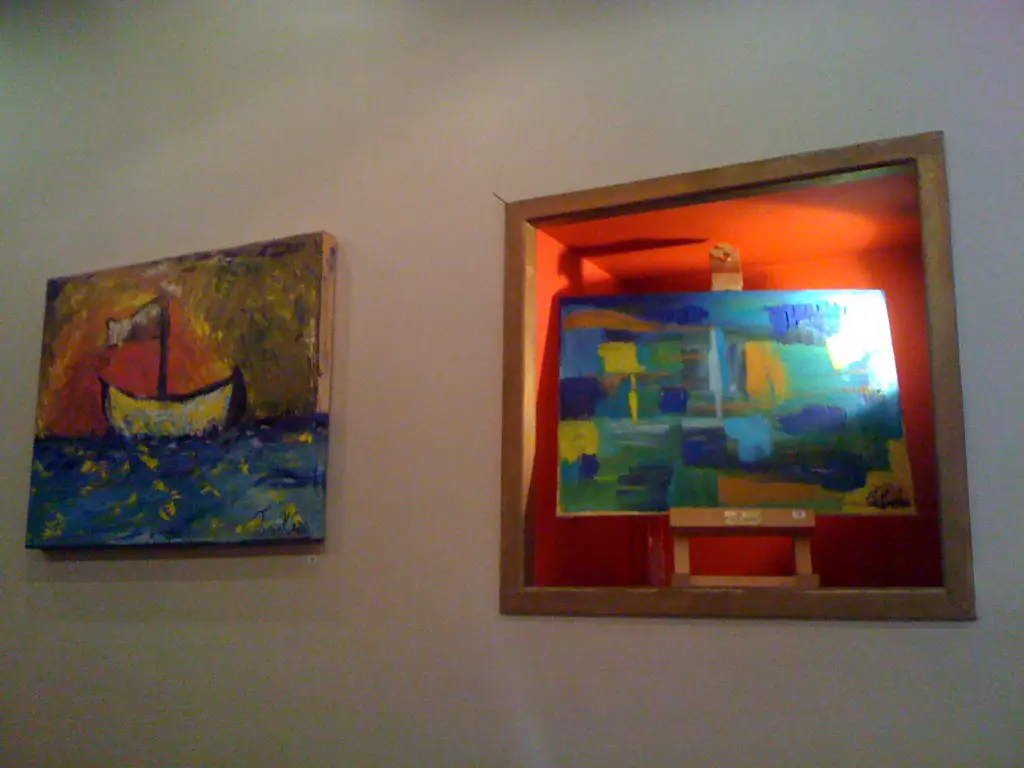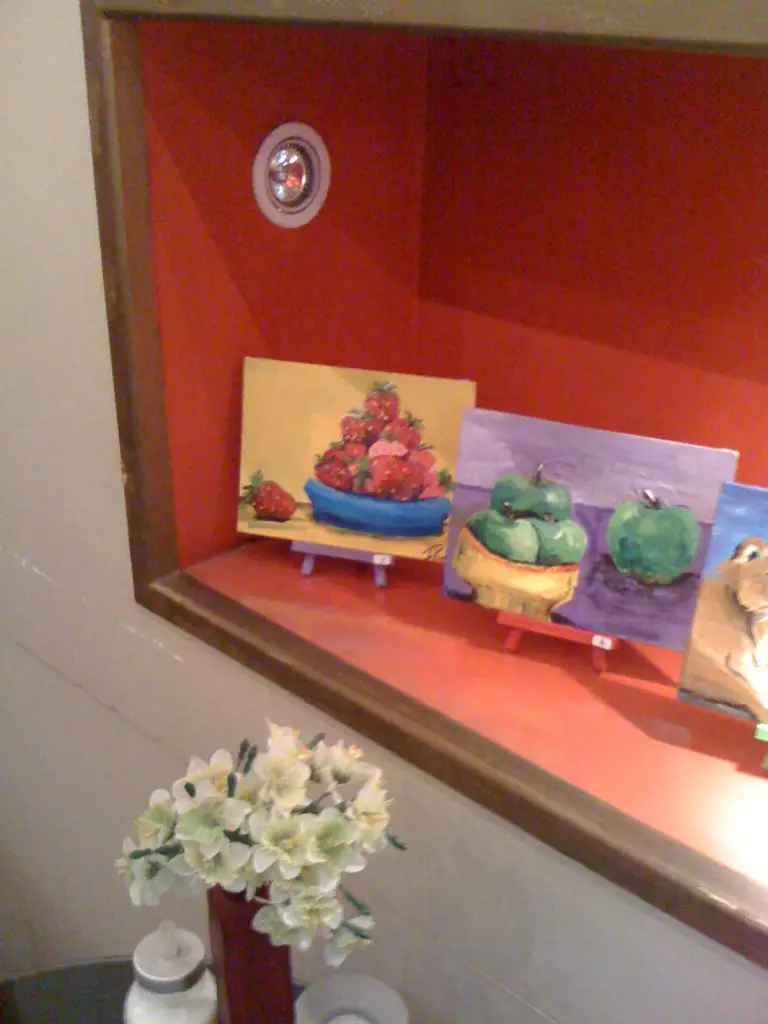 Do head down to Cafe Mon Cheri where her work will be on display and sale until the end of April 2013.  More information about Ioanna can be found on her Facebook site.
Come and enjoy all the different, quirky cultural events Athens has to offer!