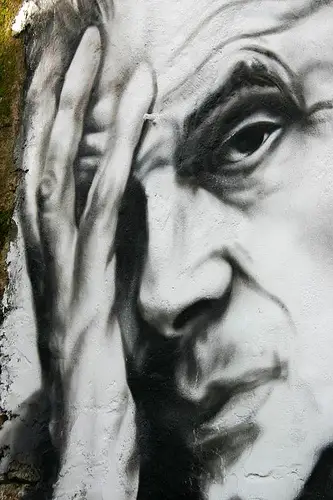 Have you ever read a memorable book, made all the more memorable because of where you were when reading it?
For me, that book was "Island" by Aldous Huxley whilst on the island of Raratonga in the middle of the Pacific, circa. 2004.
It's a story about a journalist, shipwrecked on the fictional island of Pala.
Pala's a Utopian society with the locals leading a simple life, engaging in a healthy attitude towards technology: using it to improve the whole nation rather than follow industrialisation. Unfortunately the island doesn't stay this way and corporate greed intercedes with the discovery of oil. The book then explores the breakdown—social and psychological—of a once happy nation.
Sitting on that beach in Raratonga, in my own little section of utopia basking in sunlight, I felt a cold shiver.
I watched the Raratongans: laughing, playing in the sand and taking joy from such simple pleasures in life such as paddling in the clear water, eating coconut and just enjoying the moment. Huxley was way ahead of his time I remember thinking. What if this happened here? And is it more a matter of when?
You'd think that this book would ruin my short stay on that lovely island, but no. I actually considered it essential reading. It's not a particularly thick book and took me one day to read: the morning and afternoon on the beach, then sitting down to dinner on the hostel deck. I remember closing the last page, blowing out my cheeks and looking out at the moon over the lagoon. Yes, it was a book designed to make you think, it influenced me enough so that I found myself taking note of every sight, sound and smell throughout the rest of my trip.
From there via the States back to the UK, my journey felt different…I appreciated even the smallest things I experienced: the view from the aeroplane window at the Pacific, the cacophony that was Los Angeles, the smell of the wood fire at the Grand Canyon.
Was " Island" life changing?
Well, it certainly made me appreciate even the smallest every day experiences so yes, I think for me it was. It now sits on my bookshelf and every now and again I look at its worn cover and I swear I can still smell that Raratongan beach when fanning out its well thumbed pages.
Why not share your favourite On The Road reading moment?